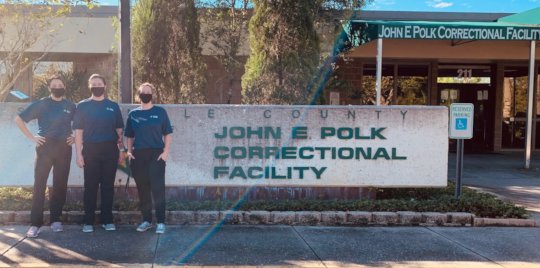 During the pandemic, many facilities were not allowing external programming and/or serving less individuals due to social distancing requirements. All 6 weekly in-person classes in the 3 facilities ran by the Jacksonville Sheriff's Office in Duval County were put on pause. In order to continue serving individuals involved in the carceral system, we began court-ordered virtual classes serving individuals who are involved in the carceral system through Veteran Court, Mental Health Court and Drug Court. In addition, we have begun in-person classes for individuals at the John E. Polk Correctional Facility in Seminole County and have weekly consistent classes.
Our Program Directors are in constant communication with the administration and judicial court system in Duval County and we will resume classes as soon as it is safe to do so. Also, to note, we are in conversation with the court system in Tampa Bay and are working on securing a partnership to serve individuals court-involved in the Tampa Bay area. We are grateful for your continued support throughout the COVID-19 pandemic and will keep you updated as we shift back to in-person in Duval County correctional facilities and grow our programming across the state of Florida.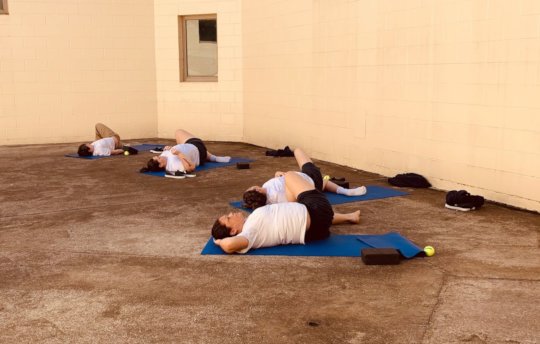 Links: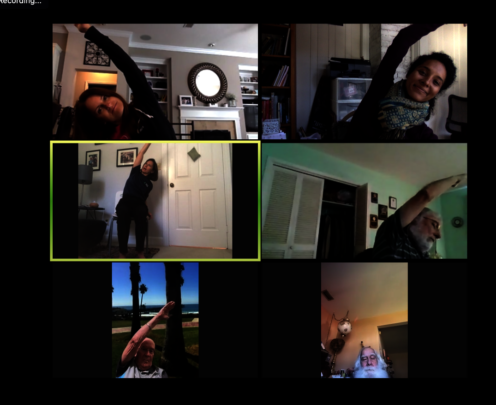 We have begun to see a shift with our team, students and partner facilities, and classes are slowly beginning to resume back in-person. Over the past year of the pandemic, we have pivoted programming to remain relevent and consistent and 2021 has shed light on the necessity to keep the hybrid model (in-person and virtual class availability). The data collected from virtual classes evaluated aside in-person data proves that both options reduce stress and improve mood. This is huge! Throughout a time when individuals were reporting an increase in loneliness and isolation, Yoga 4 Change was able to continue to offer programming historically proven to increase connectedness, self-compassion and positive coping skills. Thank you for your continued support. We hope you always remember that your belief in our mission aides in allowing greater access to mental health resources for Veterans, youth, individuals experiencing incarcerationg and those living with mental health conditions. Below is a quote from a student who was court-ordered to take our classes:
""Yoga is like that Hummus you never thought you'd like until you try it, or like that first round of golf that you're dreading until you hit that perfect shot, and you wonder what took you so long to try or do. Yoga 4 Change gives me clarity of mind and puts me in that place of peace. No matter what feelings of discomfort I might have going into a session of Yoga 4 Change, I always feel like a well-oiled machine upon completion. [Yoga 4 Change Teacher] Susie has such a soothing voice, as well as her easy to follow presentation, that I never feel overwhelmed on whether or not I'll be able to follow. In summation, every time I go through a class of Yoga 4 Change, no matter how I might feel prior, I have always been in a better place Physically, Mentally, & Spiritually...A once skeptic but since converted 'Yogarian'. "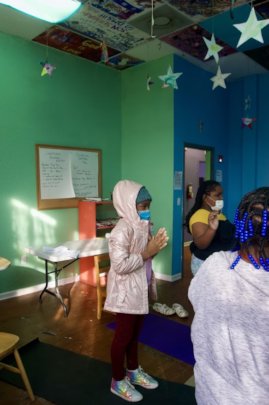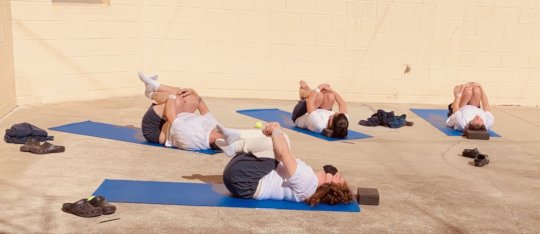 To all those who have supported our mission, Thank You!
2020 was a wild year full of pivoting, navigating new territory and converting all Yoga 4 Change programming from in-person to virtual due to the COVID-19 pandemic. With resilience, drive, a passionate team and a desire to continue to uphold our mission, we were able to accomplish a lot in spite of the conditions. Your support has played a huge role in Yoga 4 Change being able to achieve the impact described in our Annual Report (photos attached). Amid the inconsistency of the world and the increased isolation and loneliness being felt, our team continued to provide a secure space and bring consistent mental health resources to individuals across the state of Florida. In addition, we were able to continue to teach individuals involved in the carceral system through an expanded partnership with the 4th Judicial Veteran Treatment Court in Duval County, Jacksonville, Florida.
Be sure to check out our YouTube channel (Yoga 4 Change) for free resources that can help lower stress and anxiety and increase mood, sleep and positive coping skills.
From the entire Yoga 4 Change team, Happy New Year! Here's to perserverance and strength.
Attachments:
WARNING: Javascript is currently disabled or is not available in your browser. GlobalGiving makes extensive use of Javascript and will not function properly with Javascript disabled.
Please enable Javascript
and refresh this page.