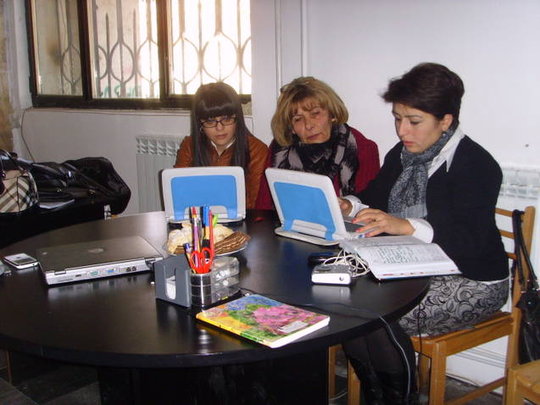 The aim of the project is to assist youth and teenagers in raising legal and journalistic research skills by using information technology in the Republic of Armenia.
Online Olympiad has been held on the sphere of human rights and journalistic in Armenian in those schools of 9 regions in the Republic of Armenia where internet connection is available
Extensive works have been carried out in all regions of Armenia to disseminate information about Olympiad by internet, radio, TV, online mass media and online information services, as well as by Municipalities. And in Yerevan the information about Olympiad has been disseminated as by Mass Medias, internet as works have been done in 100 schools, leaflets and business cards, announcements have been posted in schools and presented Online Olympiad program.
In the result 410 pupils from 9 regions from the Republic of Armenia (Syunik, Ararat, Armavir, Gegharkunik, Kotayk, Lori, Tavush, Shirak and Yerevan) participated in it.
Initial and final test questionnaires have been prepared on journalistic and human rights and online surveys have been conducted with the aim of increasing the effectiveness of the program. In the result of online surveys it is find out that during the execution of tasks, our beneficiaries used from digital equipments, they used the internet as additional education and tool to disseminate the information, their research and creative skills have been developed. They have had experience on conducting interviews, raising community problems of each participant (clean environment, corruption, environment, healthy lifestyle, unemployment, human rights violation, immigration and so on).
I would like to mention those huge works that the participants of Olympiad have done within the framework of this project, for making the problems more vivid, they made videos, prepared films, created blogs, which became a platform to raise their suggested problems. Online Olympiad program was inspired the students from other regions in Armenia as they didn't participate such programs before.