To the attention of all tree huggers, mountain hikers, picnic goers and river fans!
Now saving the forests is in your hands. Literally!
All you need is a smartphone and mobile data.
WWF Bulgaria is proud to present the first ever mobile app which empower people to submit a signal to the authorities in case of illegal loggings and transport of timber.
"Spasi gorata" (Save the forest) is free of charge and can be downloaded from Google Play.
Income from illegal logging per year is estimated at around 150 million BGN per year according to a report of WWF Bulgaria. This is a significant financial loss for the state budget in addition to the inflicted damages on the ecosystems.
The more people can contribute to documenting crime in the forests and informing the responsible institutions, the better chances we have to prevent further illegal actions.
So, don't forget to charge your phone next time you are up for a hike and watch for possible violations.
See further details on our website below.
Links: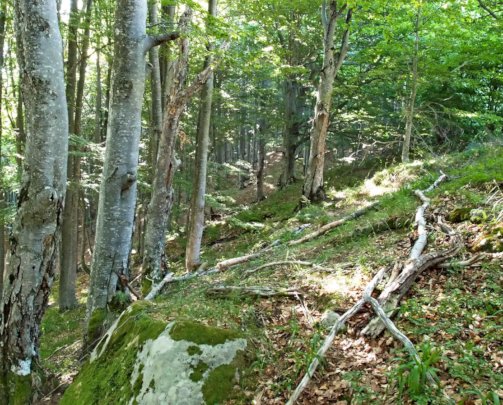 We strongly believe that if we protect the old forests and keep them intact from logging for commercial use or road construction, we can have more chances to restore and protect their biodiversity.
Bulgarian municipalities manage 13% of the forests in Bulgaria (523 thousand ha) and only 9% of them are over 100 years old.
Having finished a 2-year thorough field research and mapping of old-growth forests on the territory of 38 municipalities, our objective now is to "strike a deal" with the authorities and put those precious habitats under protection and declare them a no-go area for commercial use and logging.
Our hard work has already brought results. We have managed to convince 2 municipalities – Botevgrad and Sevlievo.
Now 2 more municipalities responded to our appeal – Harmanli (186 ha) and Kyustendil (170 ).
The memorandum of agreement with each municipality makes us happy and motivated as we cherish all our forests and the animals that live there.
The agreement with Kyustendil goes one point higher on our scorecard of happiness as its territory is in the Osogovo mountain – the place where a camera trap documented the last lynx in live.
This area was once home to the lovely big cat and it came back each spring to meet with a mate. They felt safe and they were able to find each other and create the next generation of lynxes.
More good news is coming soon. So, stay tuned. And spread a good word about what we have achieved together with you!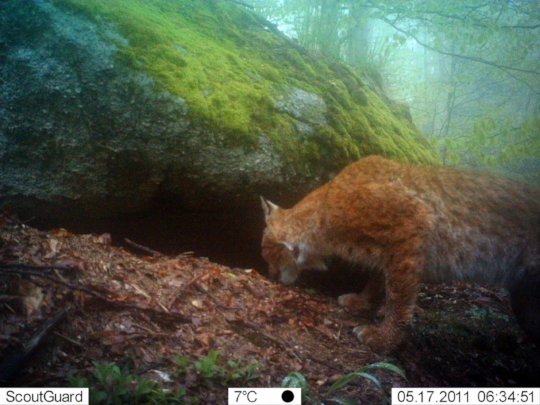 Links: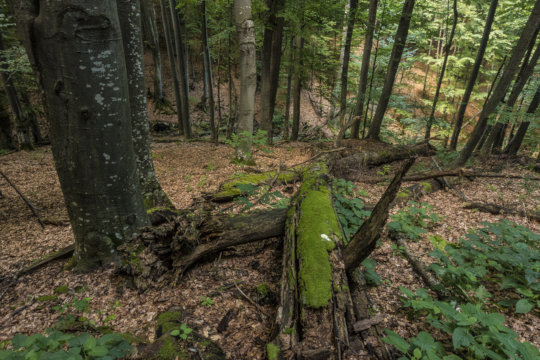 WWF's hard work with municipalities and local communities already brings great results
As we reported last November, WWF Bulgaria and our partners mapped out the old forests on the territories of 38 municipalities in the country.
Municipalities manage 13% of the forests in Bulgaria (523 thousand ha) and only 9% of them are over 100 years old. They are mainly concentrated in watersheds and steep terrains. In addition to being home to amazing flora and fauna, they protect the waters, prevent erosion and floods, purify the air, and enrich the soil, making them of great importance to humans and to sustaining our environment in the face of climate change.
However, in order to continue providing these vital ecosystem services, urgent measures need to be taken. One of them – to convince the owner of the land – the respective municipality – to put the old forests under protection and declare them a no-go area for commercial use. The first municipality to answer WWF's request was Botevgrad with 1000 decares.
In May the municipality of Sevlievo (Central Balkan) took that step, too, declaring 700 decares of 150-year old beech forests under protection.
We continue our work with state and regional authorities and there is hope that more municipalities will follow the example of Botevgrad and Sevlievo.
Links:
WARNING: Javascript is currently disabled or is not available in your browser. GlobalGiving makes extensive use of Javascript and will not function properly with Javascript disabled.
Please enable Javascript
and refresh this page.