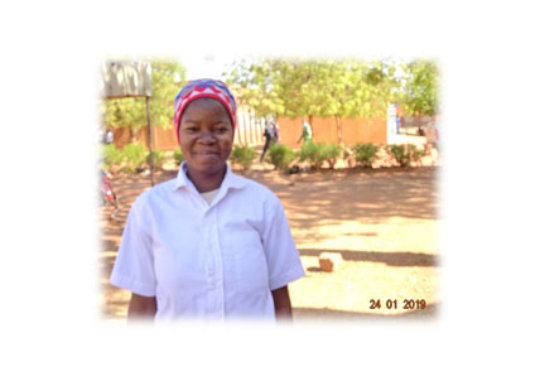 Hello Global Giving friends. This is Zoenabou, from l'Ecole Nationale des Enseignants du Primaires (ENEP) in Ouahigouya, Burkina Faso. Thanks to your generous support, I am in my first year of primary school teacher training. I am extremely grateful for the opportunity to receive this training. Following an unwanted pregnancy four years ago, I was obliged to leave home and to go live with other relatives. Life has not be easy for my child and me. When I heard of the possibility of a teacher training scholarship from Assn NEEED, I had to ask a neighbor for money in order to complete my application.
My commitment to teaching children is strong. The development of my country is only possible through the education of its youth, both boys and girls. To everyone who supports Assn NEEED with these scholarships, I am so thankful to have been given this chance to contribute to the education of the next generation of children in Burkina Faso.
And for myself, Safieta, I am also a first year student at the National Training School for Primary School Teachers. I finished my secondary education with an emphasis in science. My parents are indigent and unable to help me pursue my studies. With the scholarship I received from Assn NEEED, following the completion of two years of training, I will earn a Certificat Elémentaire d'Aptitude Pédagogique (a diploma in primary school teaching). I adore this profession as it will allow me to be in permanent contact with children. As well, it will enable me to support myself and to take care of my family.
On behalf of these young women and all of the eight women who received teacher training scholarships this year thanks to donations you have made to enable them to become teachers, our heartfelt thank you ! It takes a village to give them this opportunity and you are part of that big and wonderful village.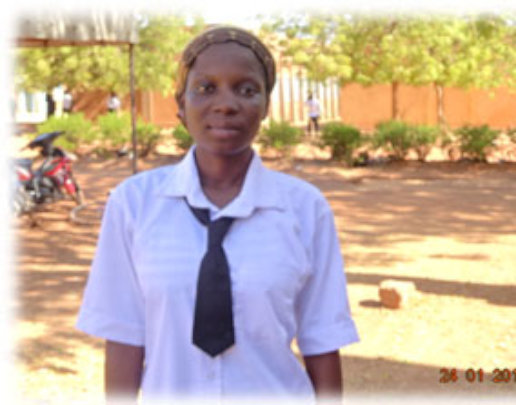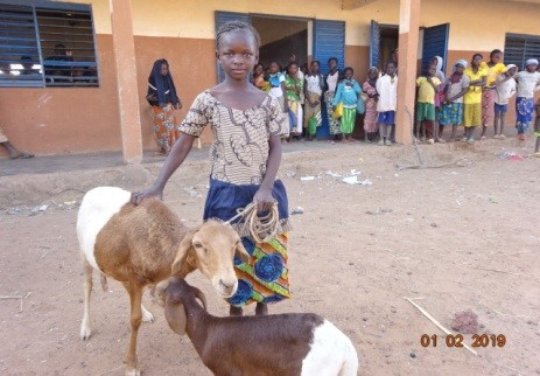 The village of Riqui is an example of the success of Assn NEEED's Lambs Support Girls' Education Project in northern Burkina Faso. In the school year 2014-2015, NEEED responded to Riqui's request to participate in this project by supporting the entry into primary school of 43 girls – each with a lamb and school materials - for the first year of school.
Of the 43 girls who entered primary school in Riqui, thanks to Assn NEEED and to our collective support, 40 are in their fifth year of primary school. (Three left Riqui's primary school two years ago as their families moved to Ivory Coast in search of employment.) NEEED staff met recently with students, parents and teachers in Riqui. The students shared that selling their lambs (and buying new younger ones) each year has enabled them to buy school materials and clothes to enable them to stay in school, and to contribute occasionally, when necessary, to their family's food needs. An added bonus: because sheep often have twins, and occasionally triplets, girls who were lucky enough to be given a "first" female lamb who was pregnant at the time now have 2-6 lambs. These young girls are learning the value of building their "asset", knowledge which will continue to serve them as they grow up.
Academically, over the past 14 years, 84% of the village girls enrolled in primary school through the Lambs Support Girls' Education Projecthave passed the national exit exam at the end of primary school, qualifying them to continue on to middle school, compared with 64% of their peers throughout the northern region. And it keeps getting better. 2016: 86.3% passed; 2017: 87.1% passed. In 2018 89.6% received their Certificat d'Etudes Primaires, (compared with 58.8% of students in the province, 56.1% of students in the region and 61.6% of students nationally).
NEEED sincerely thanks GlobalGiving donors for your support without which the education of village girls in northern Burkina Faso, and the increasingly positive cultural climate for girls' education in this region, would not be possible.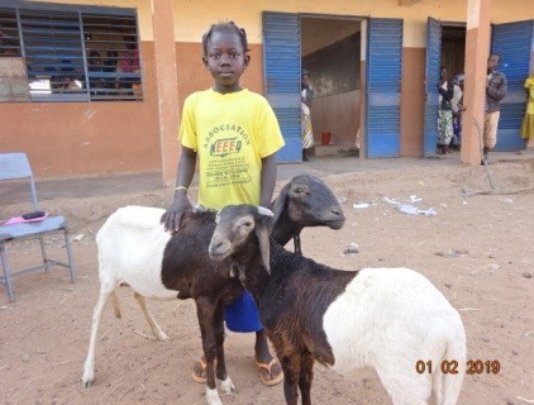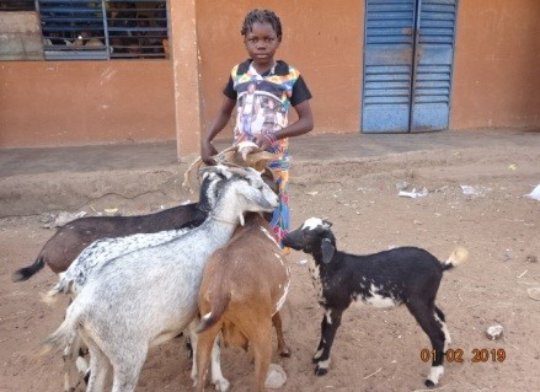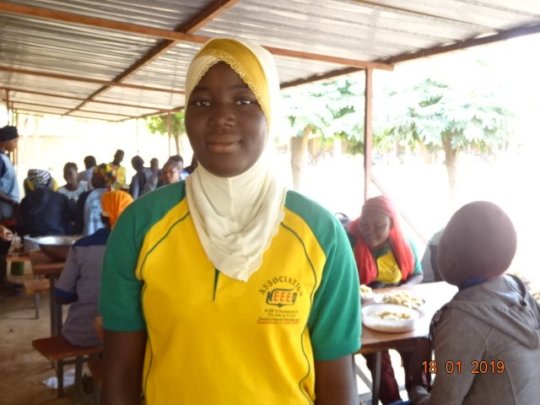 Village girls attending the Lycee Moderne de l'Amitie (LMA) are grateful and proud students:
grateful to have the opportunity to attend this middle/secondary school and to receive a noon meal which, along with high standards and committed teachers, contributes to their success; and
proud of their outstanding educational achievements thus far. (98.5% passed year-end exams last year, enabling them to advance to the next class level.)
Fanta and Zoenabou are two of the 400 village girls attending the LMA who benefit from a noon meal, thanks to the generosity of our GlobalGiving partners. Here are their stories:
Fanta: I am 17 years old. I have two brothers and two sisters. My parents are farmers. I am in my first year of secondary school at the LMA. Since I walk three kilometers to school (and three kilometers home), often in 100 degree temperatures, I am very grateful to have a noon meal at school and be able to use my time to study.
Zoenabou: I am 18 years old and in my next to last year in secondary school. My father died when I was very young. I live with my mother in our village 7 km from this school. My mother farms in order to support us. During the rainy season, she grows millet, peanuts and beans, and during the dry season, she grows okra, onions and eggplant. Without the school canteen, I would not have achieved my current level of education. I would have had to abandon my education a long time ago.
The village girls who attend the Lycee Moderne de l'Amitie have successfully completed their primary school educations under challenging conditions in village primary schools. These students are serious and committed to completing secondary school and acquiring professional training. They take their educations serious and we therefore take them serious. "It takes a village", that is all of our support, to help ensure the minimum conditions they need in order to succeed in their educations. In the coming school year, our goal is to support noon meals for 200 village girls like Fanta and Zoenabou. This will cost $17,400 for the entire school year. Please join us in making sure that these students receive a basic noon meal and are able to do the work they need to do to succeed.
Thank you for all you have contributed to this endeavor!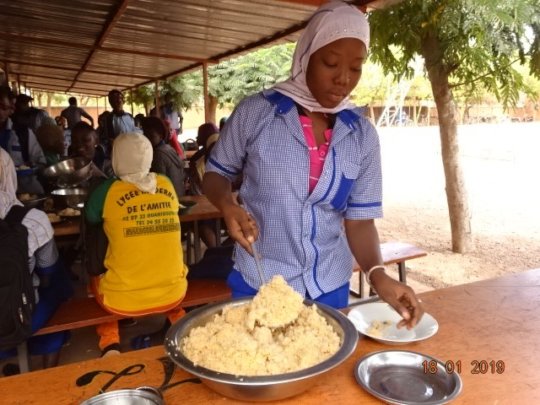 WARNING: Javascript is currently disabled or is not available in your browser. GlobalGiving makes extensive use of Javascript and will not function properly with Javascript disabled.
Please enable Javascript
and refresh this page.