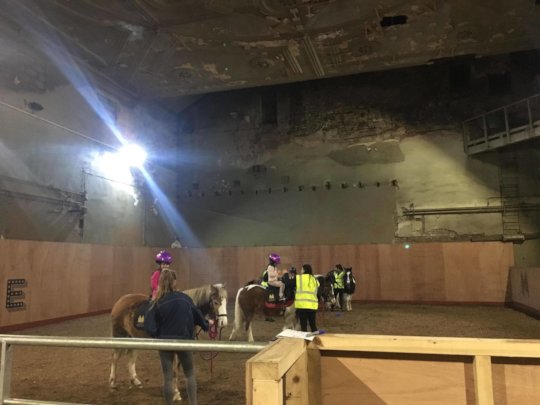 Following your kind donation to AMURT NW's Animal Assisted Therapy programme, we wanted to provide you with a final report on the programme which began on Wednesday 6th February 2019.
We have run eleven sessions, giving a total of 175 socially disadvantaged children aged between 4-12 years, from the asylum centres and a local school in Liverpool with the opportunity to experience grooming, learning about, and riding the ponies at Park Palace Ponies.
These afternoons have been a great success, and have been made possible by a number of dedicated student/volunteers from The University of Liverpool. The feedback so far has been incredibly positive.
Our volunteer Caitlin wrote "I can't put in to words how beneficial this programme is to the children, seeing in two short weeks the difference in the children, even over the course of the session, they seem so happy and confident, it makes me feel so proud to be a part of this journey".
Another wrote "you can see a massive difference in the children from when they arrive to when they leave. Some of them are naturally chatty but the quieter ones really become more so by the time they're leaving, especially straight after a lesson".