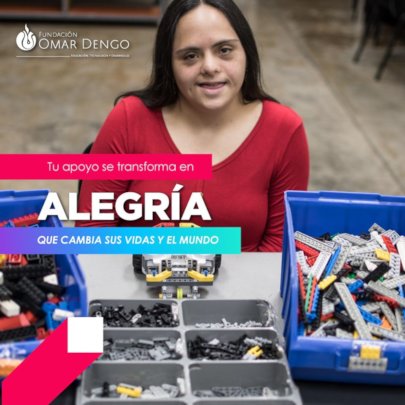 Dear friends and donors,
The global health emergency created by Covid-19 brings unrest and challenges to millions of people across the world. Even though the situation is pressing, we, at the Omar Dengo Foundation kept working towards achieving our funding goal, promoting our project through our social media, and participating in different fundraising activities led by GlobalGiving. We are very happy to know that, with your help, the project has already reached the necessary funding to execute a new training workshop. At the same time, we continue to foster our project through other funding opportunities with partners that are interested and willing to support this project.
At the Omar Dengo Foundation, the public health emergency represented a challenge, but we continue to work towards the adaptation of our training proposals and projects to virtual and at-distance learning modalities. This is allowing us to respond to the current health situation here in Costa Rica.
Unfortunately, as this specific project focuses on hands-on robotics training for deaf or hard-of-hearing and women with disabilities, our technical team considers that it would be hard for us to adapt this training into a virtual modality. We want to make sure that the young women who participates on this training receive a quality experience and an overall training that can influence their lives. For now, we will be patient enough to wait until we can execute the face-to-face training on a safe environment for everybody.
We appreciate all of the support you have given to these women, and please share and talk about our amazing project with family and friends.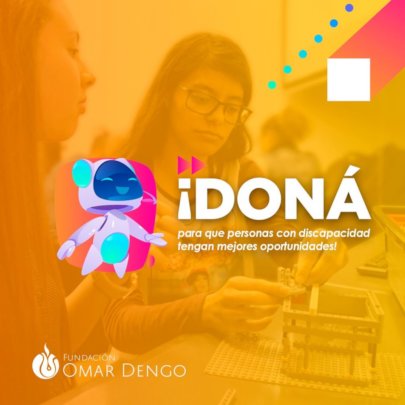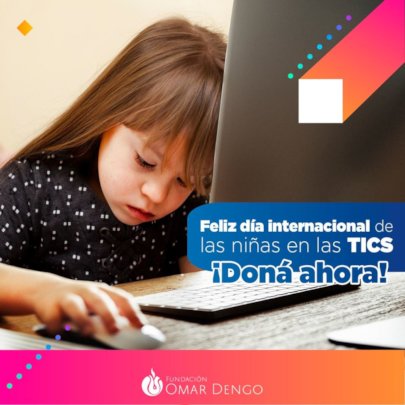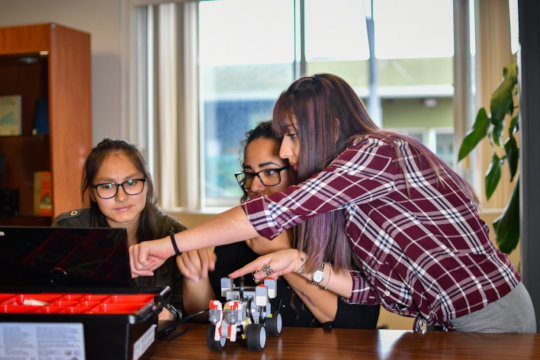 Dear friends and donors,
The beginning of 2020 has been one with great success.
The support you gave to these young Costa Rican women and the great campaigns led by GlobalGiving during 2019, will allow us to execute a new training workshop for young women with mild cognitive disabilities this current year. This workshop is to be scheduled shortly and will be possible thanks to the complimentary support of CAF America, another of our amazing partners.
At the same time, we are on the brink of participating on the 2020 Girl Fund Campaign announced by GlobalGiving. Between March 7 and March 13, we will be cheering for all of our friends, donors and champions to support the Robotics for young women with disabilities project in this new campaign.
We appreciate all of your support to us, and especially the support given to these young women!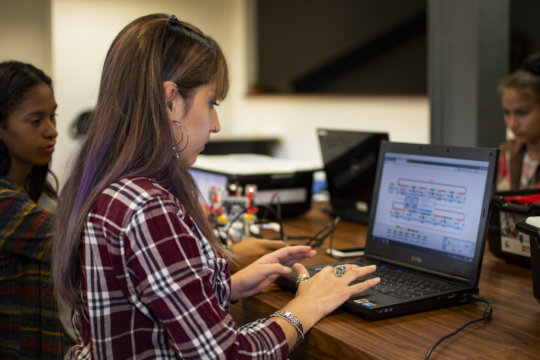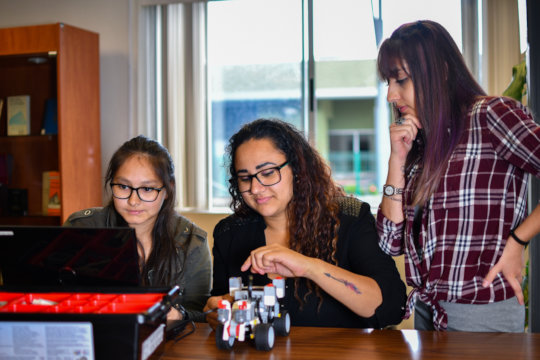 Dear friends and donors,
This year has been one of great success. At the Omar Dengo Foundation, we are grateful for all of your support and we are looking forward to continue providing training opportunities to young women with hearing disabilities or who are deaf. We also want to keep collaborating with national and international organizations seeking for more resources and funds for our projects and activities.
We are grateful to organizations such as Motorola Solutions Foundation and CAF America that have partnered with our efforts to train young women with disabilities and thus complement the support you have given us through GlobalGiving.
At the same time, we are eager to participate in this year´s #GivingTuesday 2019. Our team will be leading the efforts towards reaching out to our amazing current and future donors. We will be very happy to share with you the results of this 2019 campaign.
Thank you for all your support!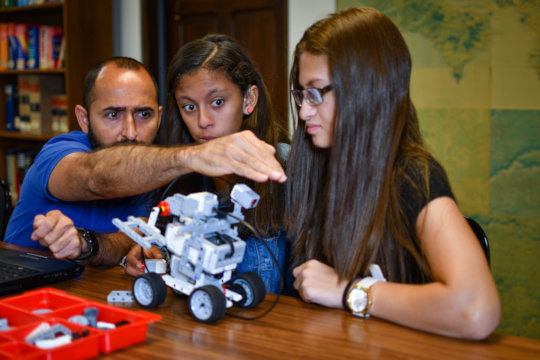 WARNING: Javascript is currently disabled or is not available in your browser. GlobalGiving makes extensive use of Javascript and will not function properly with Javascript disabled.
Please enable Javascript
and refresh this page.