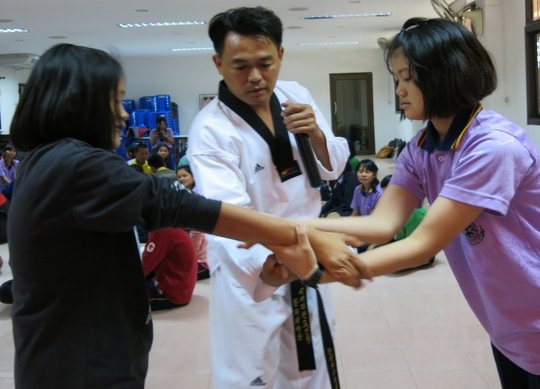 The first half of 2015 is passing quickly and Thai schools have already been on their long holidays. We were able to fit in a few more training sessions before the end of term in March - with 55 girls in one school taking part in our signature Preparing for Success workshop and 286 girls taking part in the Prevention of Danger and Basic Self-Defense courses.
Since schools closed, we have been reflecting on the past year and preparing for our new season of training. In one of the schools we work in, a staggering three out of four students were planning to move to look for work in Bangkok. Many girls feel that they have to do this out of necessity, so that they can make a good life for themselves and support their families back home. Moving from rural life in the poor Northeast of Thailand to the city of Bangkok is a massive transition, and presents many new challenges that the girls will not have faced before. Your support helps us teach these young girls how to protect themselves from potentially life-threatening situations. They gain practical self-defense skills and build a level of awareness that they are unlikely to gain elsewhere.
The girls really enjoy these unique workshops and, as more schools and communities hear about the training on offer, the demand only increases. With your help, we will support thousands more girls and women across Ubon and further afield – as they plan for their futures. We are deeply grateful to have you a part of our community.
From all of us at Goodwill,
Thank you!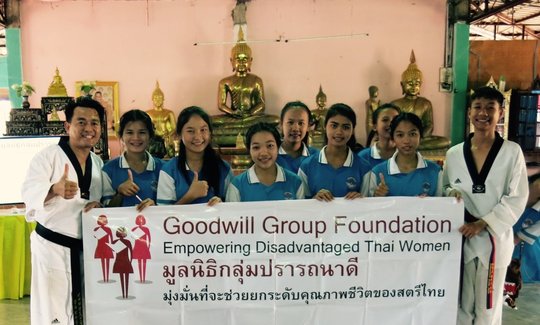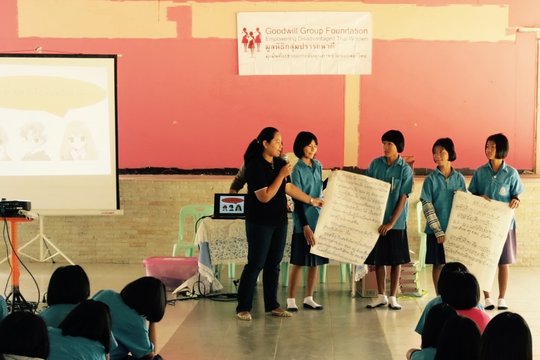 Links: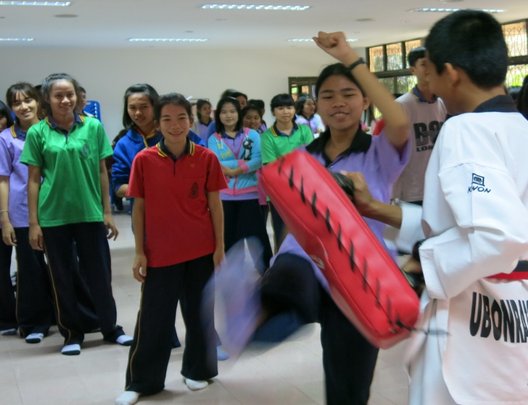 It's hard to believe that this is the second month of the New Year already! Since our last report, we have trained 163 students in the rural areas in the Northeast region of Thailand through our signature 'Preparing for Success' and 'Prevention of Danger' workshops. Additionally, we also launched similar programs in the municipal areas of Bangkok where women and young girls live in substandard conditions. We reached out to as many as 1,100 women and girls in various local communities. The beneficiaries expressed their utmost appreciation for the knowledge they gained, while many girls actively volunteered to be Goodwill representatives in order to teach their friends and family members about career preparation and basic self-defense skill.
The year 2015 will be Goodwill Group's 15th anniversary, and we will launch ourselves into achieving our five year goal of training 30,000 women and girls per year. We are a small organization with big ambitions – and, although much work remains to be done, we are more motivated than ever. Once again, we thank you for your generous support and we look forward to updating you on this next step of our journey.
From all of us at Goodwill,
Thank you!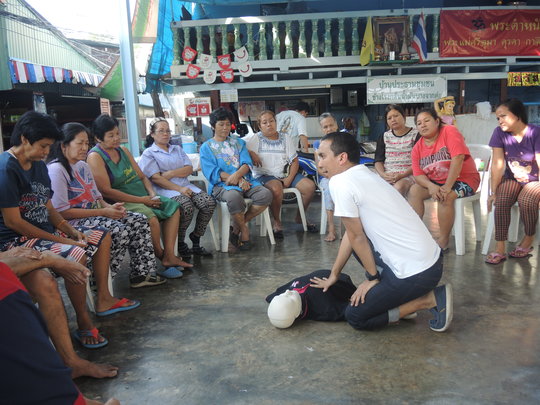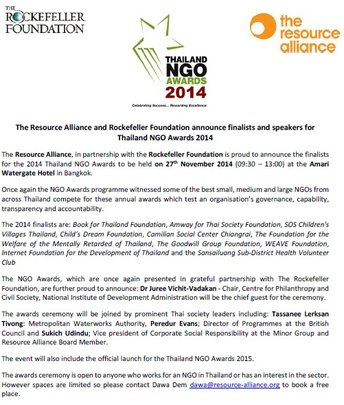 It's been a while since our last update. We are extremely eager to share with you how your support has enabled Goodwill to continue thriving upon its mission to empower disadvantaged women and young girls in Thailand.
Over 200 grade-nine students in two public high schools—Senangkhanikhom School in Amnat Charoen province and Namyuenwittaya School in Ubon province—learned how to prevent various kinds of dangers from the use of social media, human trafficking, rape and domestic violence through "Prevention of Danger" workshops. They were also given tools to protect themselves against such dangers through "Basic Self-defense" workshops. Rural villagers in eight local communities in Ubon, and those in neighbouring communities that often face natural disasters, were very enthusiastic to participate in our "First-aid and CPR" workshops. Through close collaboration with the Subdistrict Administrative Organization, we were also able to establish relationships with leaders of local communities who have volunteered to help spread the words about Goodwill's mission.
As our initiatives grow, we aim to broaden our family and deepen our network with local organizations and public institutions. Our Goodwill team in Ubon actively seeks new channels to reach communities located in rural areas, to go where the need is. Over the past three months, we have established partnerships with six new local communities in the Ubon and Sisaket province.
We are even more proud to tell you that we have successfully trinaed over 3,000 students so far in 2014 through a series of our core programs. Additional, Goodwill Group was nominated to be one of 11 finalistst for Thailand's "NGO award 2014" by the Resource Alliance and the Rockefeller Foundation. It's an incredible honour for us just to make the short list of 11 organizations given the large number of established NGOs in Thailand. But, all this would not have been possible without your continued support.
Thank you and we look forward to updating you more in our next Project Report. Happy Holidays!
From all of us at Goodwill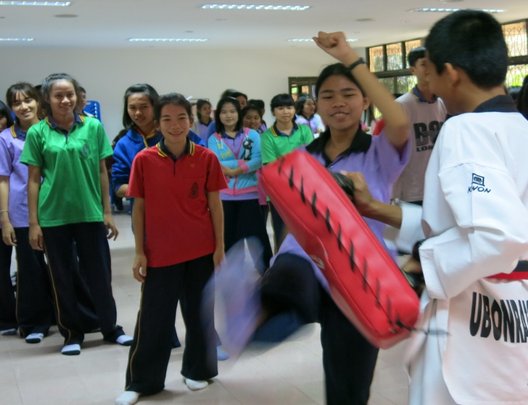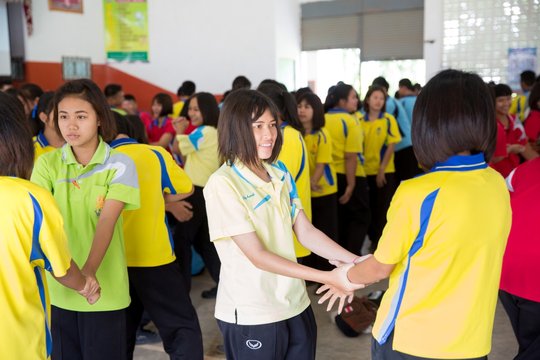 WARNING: Javascript is currently disabled or is not available in your browser. GlobalGiving makes extensive use of Javascript and will not function properly with Javascript disabled.
Please enable Javascript
and refresh this page.