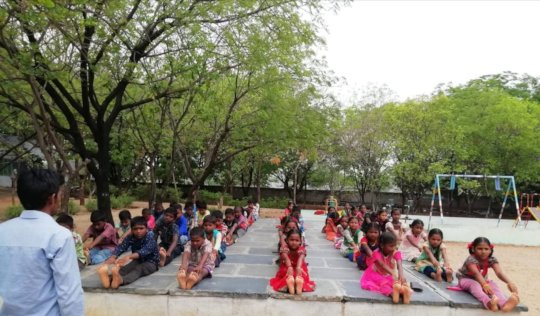 Residential Study Complex which is being run by ASSIST at Piduguralla, Guntur District, Andhra Pradesh, South India has 100 children belonging to the age group of 5-14 years studying from 1st standard to 5th standard. All these children belong to Backward Class, Scheduled Caste and Scheduled Tribe communities. Since all the families of the children are Below Poverty Line (BPL). They cannot effort to send their children to schools. Instead of sending them to schools, children are being to sent to Lime Industries and Klins to work as child labourers by their parents such that they can support their families financially. ASSIST's field staff has generated awareness among the parents of these children regarding the importance of Education, As a result parents of these children have been convinced and agreed to send their children to Residential Study Complex which is being run by ASSIST. In this Residential Study Complex, children are not only given education but also they are being provided school uniform, meals, teaching, learning material, playing material, books, pens etc. It is purely a residential system and children are not allowed to go outside. Proper security measures have been taken care of at the Residential Study Complex. All infrastructure facilities have been provided in this Residential Study Complex. It is quite safe and secure. After completing 5th standard in this centre, children are mainstreamed to nearby High schools and necessary follow-up is being done after enrolling them in High schools as well. All together 100 children are studying at Residential Study Complex of Piduguralla which is being run by ASSIST. I am submitting this as additional information.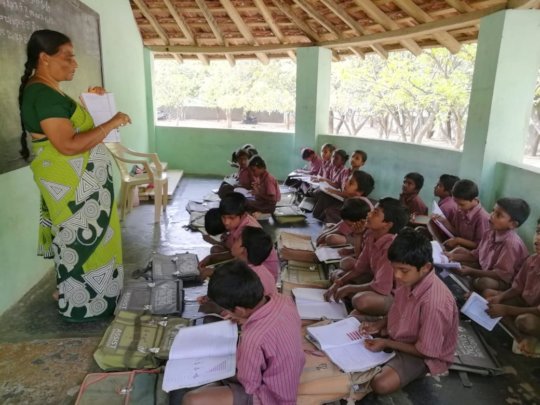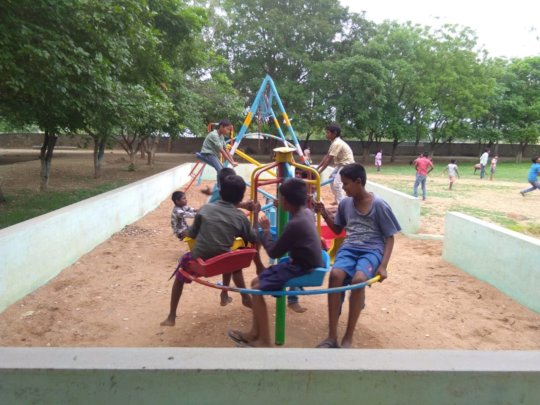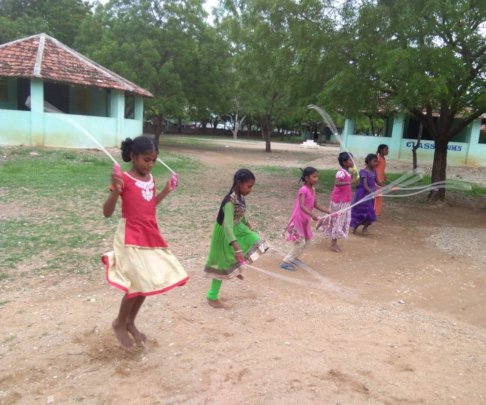 This project "To Provide Housing for 298 Flood Victims in India" has been successfully implementing in the Avanigadda and Nagayalanka Mandals of Krishna District in Andhra Pradesh, India. Since the villagers of these two mandals are severely affected during the floods, ASSIST staff are motivating to the flood victims and bringing them into normal life. ASSIST has taken the initiative to build new houses for the flood victims and construction of new houses to these flood victims is underway with the support of generous donors through GlobalGiving.

The following information shows the status of the Construction of 298 Houses to the Flood Victims in Avanigadda and Nagayalanka Mandals in India.
Houses fully completed with sanitary latrine– 32
Houses completed but not the latrine – 15
Houses completed but flooring yet to be done– 52
Houses with roof slab completed – 59
Houses come up to roof level – 11
Houses come up to lintel level – 13
Houses come up to window sill level – 13
Houses come up to Basement level – 16
Houses not started yet -87
ASSIST has regional training centres across the four Districts of Andhra Pradesh, South India. Since 1985, ASSIST has been imparting Vocational Trainining to youth and adolescents in order to get better livelihood. ASSIST has been imparting Entrepreneurship and Skill Development programmes in various skills like Motor Rewinding and Pump set repairing, Medical lab Technology, Fashion Designing, Masonry, MS Office & Internet, Computer Hardware and Networking, Cosmetology and Beautician, Plumbing, Carpentry etc.

After learning these skills, unemployed youth and adolescent girls are able to either to start their self employment or getting wage employment opportunities. Like this, they are getting better livelihood opportunities.

ASSIST is looking forward for the support of project for "Imparting Vocational Training to 200 Adolescents" in the above skills for supporting to unemployed youth and adolescent girls.

In this quarter, the Vocatioanl training to 50 adolescent girls is being imparted at Piduguralla in MS Office & internet and fashion designing courses. 25 adolescent boys are undergone Masonry training course.
WARNING: Javascript is currently disabled or is not available in your browser. GlobalGiving makes extensive use of Javascript and will not function properly with Javascript disabled.
Please enable Javascript
and refresh this page.