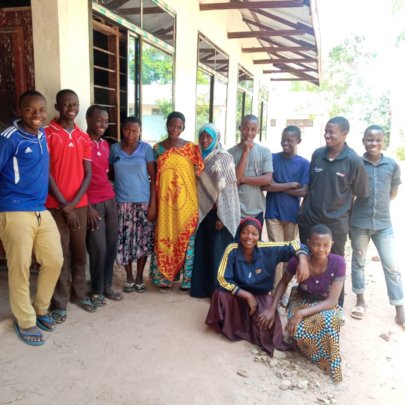 Greetings Project Wezesha Supporters!
In this update we have some great news about our recent Form IV graduates. Sadly, we'll also share news about the loss of one of our students.
First, the good news. In November, our last cohort of Form 4 students sat for their national examinations. In January, we received the results and we are pleased to announce the following:
All seven of our young men passed their national examinations and will begin high school this year! They all joined us for their first study camps in 2016 and attended all 6 that were available to them (each December and June) during the course of their secondary studies (i.e., O-Levels). We are sure that these camps contributed greatly to their success on the demanding national exams.
In addition to their academic development, their parents, teachers and other community members have celebrated the ways in which these boys did in fact become men over the course of these past few years. They developed high levels of responsibility and accountability during the months that they lived on site for camp, alongside young female students with similar academic and professional aspirations and in the company of men and women teachers who served as their role models. When they weren't studying during the day, they were taking on many chores that their mothers and sisters would likely do for them at home, such as cooking and doing laundry. They really took pleasure in helping Mama Amina in the kitchen and bonded with the young women in the camp -- all becoming like family, watching out for one another, sharing stories, studying, and celebrating their respective religious events and holidays, such as Eid following Ramadan and Christmas.
So, please join us in congratulating the following Project Wezesha future high school students: Anzaruni, Elias, Felisiano, Lameck, Malick, Sospeter, and Yohana!!
Malick finished with a Division I placement, meaning that he will be sent by the government to a top boarding high school. Anzaruni and Lameck finished with a Division II placement, which also guarantees a spot at a high performing, well-resourced school. We look forward to following them on this next phase of their academic and life journeys!
Our great loss this past year was the passing of our exceptional student Waridi, who died in December very suddenly due to an undiagnosed illness. Waridi was a student with Project Wezesha since 2013. We selected him when he placed first in his standard 7 class at Bubango Primary School in Bubango Village. There was no doubt at that time that he would excel. We supported him through 4 years of secondary school, 2 years of high school, and were proud to see him start at Mbeya University of Science and Technology in October 2019. Waridi is survived by proud and loving parents, two younger siblings, and an entire community who were thrilled to watch him inch closer to his dreams of becoming an engineer.
In honor of Waridi, Project Wezesha has created the Waridi Dunia Scholarship Fund. All future support for post-secondary education provided through Project Wezesha will carry his name, and his legacy will live on in every student that comes after him. You can see young Waridi and hear about his goals in this brief video we recorded before he left for high school in 2017.
Waridi inspired many along the way. Like many of his Project Wezesha counterparts, he led with a pure heart and dedication to his family and community. He was grateful and humbled by the support that Project Wezesha supporters offered for years.
Waridi's light shines on in others like him. Help us continue to impact communities, inspire youth to dream big, and lift young men and women out of poverty with education. Help us build up the Waridi Dunia Scholarship Fund by making your contribution today.
Thank you to everyone who has been with us for the 10+ years we've been working in Tanzania. Our students' success is your success!
With full hearts,
Rai and Lucas
Co-founders
Project Wezesha
A Proud Partner of Girls Education International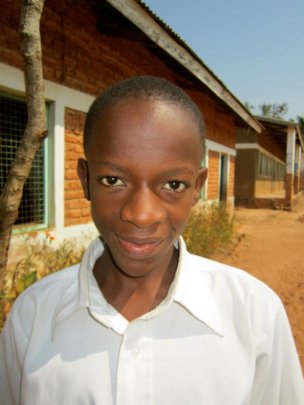 Links: