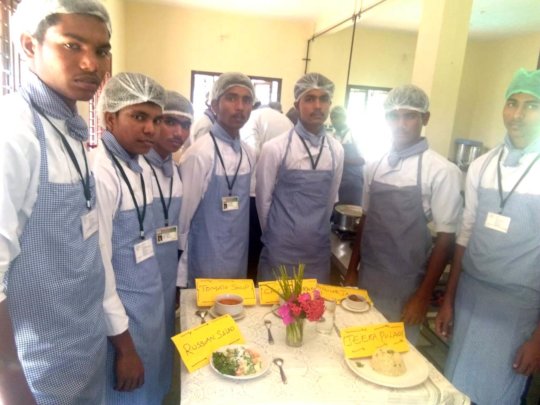 Empowering youth... Transforming lives… Making a Difference…
Thanks to the generous people who believe our project is progressing positively and for helping out our youth in grading themselves as skilled trainees.
Rural and Semi urban Youth communities, after completion of their school final they tend to go for labour work or any other daily wage work. Due to our intervention among the youth communities about skill education programme and acquiring employable skill development, they are intended to go for skill and vocational education.
Besides, SPPD implements Noon Lunch aid to the campus students who are hailing from rural and semi urban areas, with support of "Global Giving". Travelling Allowance is also being provided to the students. These kinds of support would help them to avoid regular attendance with any dropouts and will lead them for good settlement in the right employment.
True Store
Mr.Sanjaykumar's father was expired due to illness and his mother leads the family for their bread and children study through daily wage work in Groundnut processing factory. The poorest family having a dream on Mr.P.Sanjay Kumar to rescue from the jeopardized situation.
He joined the two year diploma course in Hospitality. The main reason why, he has joined in the course to earn instant remuneration after completion of the course, since it is meant for highly job oriented and skill diploma course. Besides, job opportunities are plenty in the Hospitality industry. The way he learn will escalate to the immediate next level i.e, he will be able to support for his family survival of the fittest.
He was provided with free Food (lunch), travel fare, Uniform, Identity card which reduced the burden of the family and helped to continue his education without difficulties. With continuous training and of more practical learning he gained confidence.
We seek your support to fulfill the dreams of such youth and provide them with an opportunity for a better life.