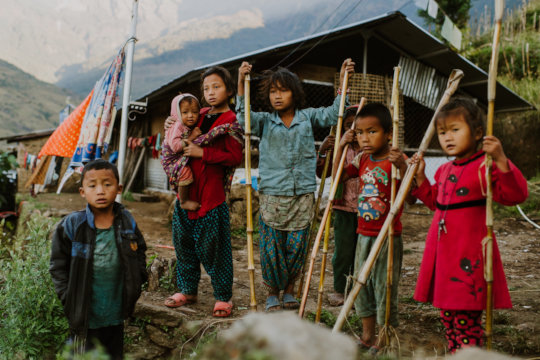 Dear Donors,
WE DID IT!! Because of your generosity, we have graduated from the GlobalGiving Accelerator and are now permanently featured on their platform, connecting us to donors and corporate sponsors worldwide!
The GlobalOP Young Professionals Board and I return to Nepal in late September to complete this project! We're overseeing the construction of a 55-bed dormitory so that at-risk teen girls can attend school full-time, breaking the cycle of socio-economic factors, including lack of education and finances, that contribute to child trafficking.
We'll be making a documentary and posting updates every step of the way so you can see how your donation is spent!
You can find our project budget and details included in the campaign link. We'll be working diligently these next few months to raise the remaining $15,000 from corporate partners.
If you know any businesses that would like to get involved as a corporate partner, please help us make those connections! We'll feature them in our documentary, including both the planning and execution phases, giving them access to tens of thousands of dollars in valuable marketing reach. Please send all inquiries to hilborn.katie@gmail.com.
Additionally, GlobalGiving has just announced a bonus day! For one day only, on Wednesday, July 18th, all donations will be matched at 50%! If you know anyone who is interested in supporting our campaign, please direct them to us on this day!
Thank you again for your continued support!
With Gratitude,
Katie Hilborn
Founder & Director
Links: