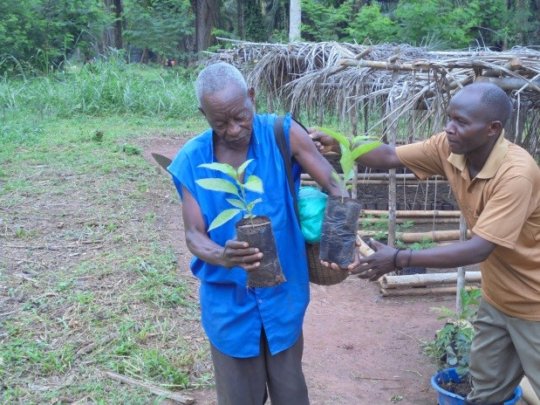 Members of the Okapi Conservation Project staff spent 20 days, between April 20 and May 9, in the north, northwest and northeast in the reserve meeting with customary chiefs and other community leaders, such as political and administrative authorities, military officials, and members of women's associations.
On the trip, steps were made toward helping local people use farming methods that have less of an impact on the forest through our agroforestry program.
The staff made another stop at the Niania nursery that was constructed earlier this year. Since its construction, over 8,000 seedlings were distributed to the villagers, including over 3,000 nitrogen fixing tree seedlings. Along with seedlings, many agricultural tools were distributed and the staff ended up assisting over 300 people through this nursery alone.
Along with visiting and helping a nursery that the staff had previously created, ten new vegetable gardens were created in Mambasa and Biakato to help the local people grow food using sustainable methods.
While working at these gardens, the staff came across some very interesting difficulties….one of these being goats. Wandering (and hungry) goats often make their way across the land looking for more food. Unfortunately, these gardens are a prime place to find goat food. To deter the goats from feeding in the gardens, the staff fixed barbed wire around each garden. Hopefully this will protect the villager's food from unwanted dinner guests.
Through your continued and dedicated support to this project, these villagers have been provided with increased sources of food in the form of new vegetable gardens and the distribution of seedlings to improve their crop yields.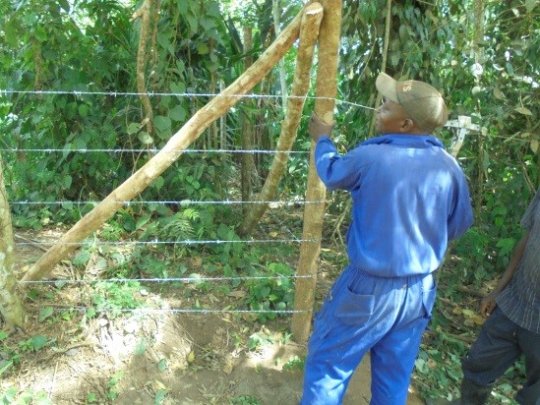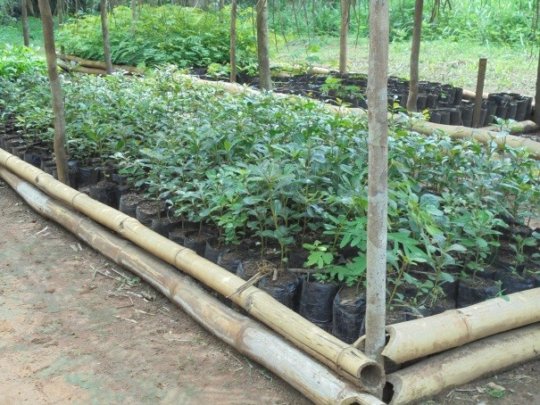 Links: