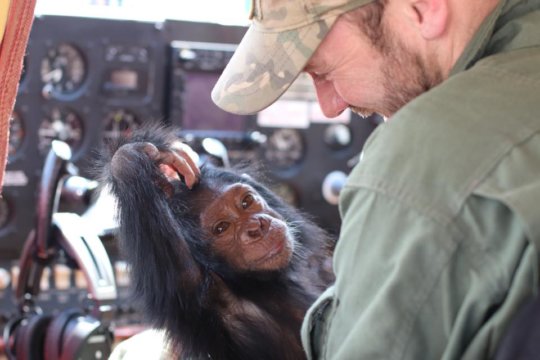 Recently, a young chimpanzee and baboon were confiscated by ICCN rangers in Badengaido and brought to our In-Country Director, Rosie, for initial care. Badengaido is a town inside the Okapi Wildlife Reserve that has grown exponentially as it is a collection point for miners to access illegal mines nearby.
The animals were brought to our station because we cared for confiscated primates previously. In the 90s, we would care for confiscated chimpanzees and release them on an island in the Epulu River near our station where they could form their own troop, but still be within our care. In recent years, we haven't had any primate confiscations nearby until the chimp and baboon, potentially as a result of the explosive growth of Badengaido.
When the primates were confiscated by ICCN rangers, they were immediately brought to us because of our past experience in caring for primates. Though we aren't set up for long-term care any longer, we were able to provide some antibiotics and loads of generous affection before arranging a transfer of the two animals to Lwiro Primates via Virunga National Park with the help of Kahuzi Biega National Park.
Sadly, the confiscation of a single chimpanzee youngster means the loss of their mother and most likely the rest of the family members as chimpanzees will try and defend themselves against poachers. As more and more people travel to the mines, they rely on bushmeat to feed themselves. Once they manage to kill the adults, it is common to sell the young animals to the black market as pets for additional income. Wildlife trade is a serious issue and if not controlled, will have serious effects on wildlife populations.
Thankfully for this case of the chimpanzee and baboon, ICCN rangers discovered them in time, and we are happy to report the youngsters arrived safely at Lwiro and are now with proper veterinary care.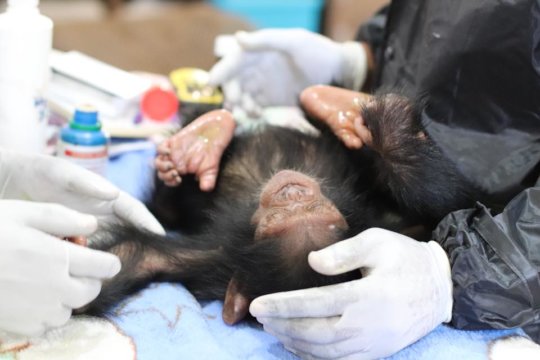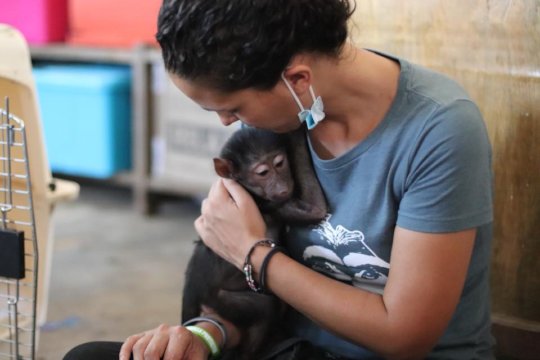 Links: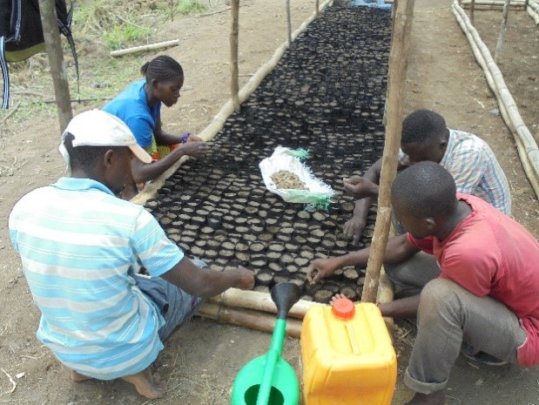 The area of Wamba just outside the Reserve's northwest sector has experienced an increase in population which has put pressure on the fragile forest ecosystem. The communities surrounding Wamba have an interest in conservation and protecting the forest and requested the construction of a nursery to improve food security and learn about our agroforestry program.
The nursery was completed in March and is currently managed by Therese Bangbeto, the first woman to run one of OCP's five nurseries. Because of the addition of this 5th nursery, we can contribute to improving food security in the communities in the northern part of the Reserve, and we expect a decrease in the need for people to be involved in illegal activities to support their families. Under Therese's guidance, this nursery, after starting all the seedlings from seeds collected locally, has already distributed 8,902 trees to 1,794 people through September. We have a goal of distributing 60,000 trees in 2018 from all our nurseries and it looks like we are on pace to hit our target later this year.
This year we were ambitious with construction projects throughout the Reserve – A new Zunguluka guard post and immigration checkpoint at the eastern boundary of the Reserve, a new internet space for ICCN rangers to provide regular communication to their counterparts in the field and constructing a much-needed office complex in Mambasa for our educators, agronomes and women's groups. The office complex is nearly complete and should be finished by the end of this month. It was constructed on a plot of land owned by OCP, and when finished, it will provide office space and storage for educators, agronomes and women's groups to meet and store their materials such as sewing machines, seeds and fabrics. Having this safe and proper storage space will provide team members with a productive environment to plan and conduct their programs and store all supplies. An additional benefit is OCP no longer will have pay to rent for office space in town.
This year has been full of ambition with large-scale projects to protect the Okapi Wildlife Reserve. All of this is only possible because of the continued support from people like you. We thank you for your dedication to help protect okapi and their rainforest home!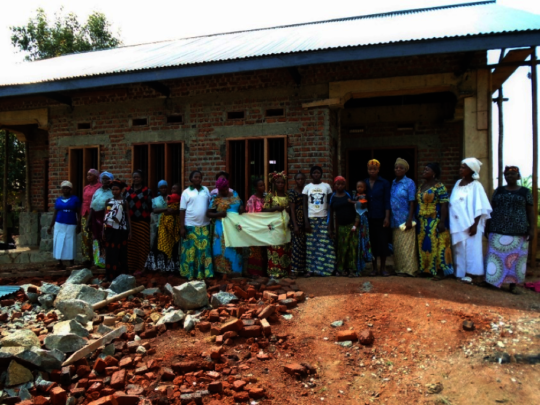 Links:
During the second quarter of 2018 (April-June) the dedicated rangers of ICCN covered 4,780 km (2,970 miles) on foot patrols through dense rainforests searching for illegal activity in the Okapi Wildlife Reserve.
As a result of these patrols, the rangers closed 12 poaching camps, and 27 mining camps, confiscating all tools and contraband including 33 machetes, 3 guns and 9 rounds of ammunition. While closing the poaching and mining camps, the rangers arrested 92 poachers and peacefully removed 345 miners from the reserve.
These results were possible from an aerial survey completed in May that covered 2,223 km (1,381 miles), identifying 76 active mining sites that will be closed over the next few months. Closing these mines and poaching camps greatly reduces the demand for bushmeat and allows the rainforest habitat to take over the impact left from humans.
These continued advances are made possible by the generous support of you, our donors around the world.
Thank you!
Okapi Conservation Project Team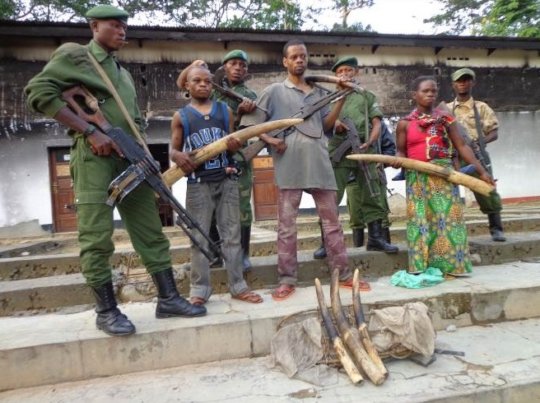 Links:
WARNING: Javascript is currently disabled or is not available in your browser. GlobalGiving makes extensive use of Javascript and will not function properly with Javascript disabled.
Please enable Javascript
and refresh this page.