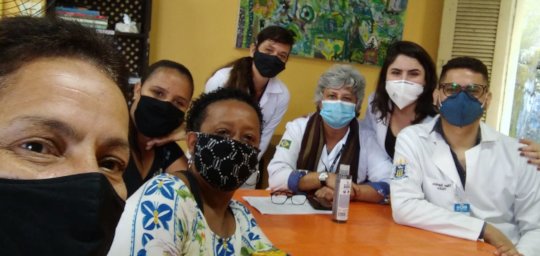 As the COVID pandemic continues and seems to bring about a second wave, we have continued our work as a hub for donation and distribution of basic baskets for the families. The baskets have expanded beyond food to health and sanitation, and we are distributing hand sanitizer among other products.
Parallel to that work, the center has become a health checkpoint where health professionals are working as a screening filter to distribute COVID tests in the community. As this population is particularly vulnerable due to the fact that it is difficult to stop working, because of both socioeconomic situation as well as work being categorized as essential, this checkpoint will help prevent and contain the spread of COVID in the Julio Otoni Favela and elsewhere.
We want to extend a heartfelt thank you to our donors who are helping us keep a community safe and afloat in this difficult time for everyone. We are committed to continuing our efforts from the Julio Otoni Center to keep children and families safe!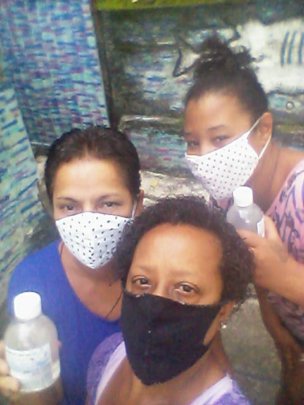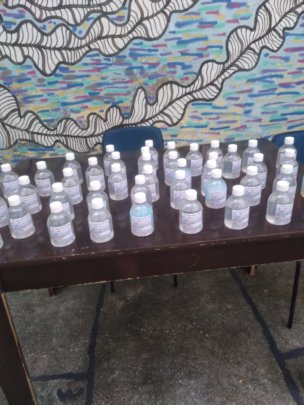 Since the fire broke out in June and burned through 2 Ha of SINAL, we have been hosting tree planting sessions with volunteers every Friday. We receive a maximum of 10 volunteers to keep within health measures, and plant native seedlings along with nitrogen fixer seeds, such as Pigeon Pea and Rattlepods.
So far, we have planted over 100 trees and have seen some of the burned trees come back. The rainy season has just begun and we are doubling our efforts keeping the invasive grasses from taking over the area.
We have named the area Alfredo Sirkis Forest in honor of a Brazilian parlamentarian, a pioneer of environmentalism in the country, who tragically passed away in June of this year in an accident.
As the area regenerates with the participation of our neighbors from the community and from Rio, guests staying in SINAL houses and entire families, we hope it will become a symbol of resilience and stewardship of our natural resources.
Simba is one of the veteran cats of our community. He has been here ever since he was a baby. He has a very sweet disposition... you'll never see him fighting any of the other cats! quite the contrary, he is always looking for affection. Despite him being a very quiet cat, he is not shy at all - if you call his name, he'll run to you looking for some love. The trouble is getting him to leave!
Simba's best friend in the group is actually called Best Friend - obviously a very friendly cat! - we included a very cute photo of them cuddling, which is 95% of their daily agenda.
A huge thank you to our donors who help us keep our cat neutered and healthy. We will keep you posted with more pictures, updates and stories from our feline community!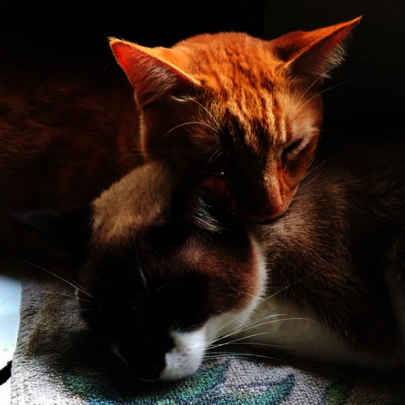 WARNING: Javascript is currently disabled or is not available in your browser. GlobalGiving makes extensive use of Javascript and will not function properly with Javascript disabled.
Please enable Javascript
and refresh this page.