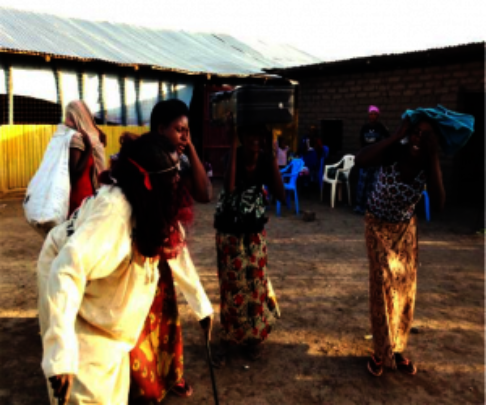 Brief Report on Accomplishments in 2017/2018 and Planned Activities for 2019
Donate
Giving Tuesday is tomorrow and Transforming Community for Social Change hopes that you can make a donation on that day. GlobalGiving will give a 12% to 15% bonus for donations made on Giving Tuesday that are made during that day Eastern Standard Time in the US. Recurring donations will be matched up to $200 after the fourth payment.
For Transforming Community for Social Change (TCSC), click on goto.gg/31755
To support Peacemaking with Samburu Warriors, click on goto.gg/35909
To support Christmas Celebration for 600 Kids, click on goto.gg/36828
To donate to TCSC by M-pesa go to Pay Bill: 891300, Account: GG31755
Activities for 2017/2018:
This year Transforming Community for Social Change (TCSC) and its local partners have been working in Kenya to promote a culture of peace and restoration of justice through advocacy, economic empowerment, and community development. After the last elections in 2017, Kenya teetered on the brink of civil war; enraged citizens were manipulated by their political leaders to exact revenge for a stolen election.
TCSC was instrumental working with our over 1000 grassroots citizen reporters, our program facilitators, and resource persons to coordinate Civic Education and open Peace Forums for inter-ethnic groups in Western Kenya and Mt Elgon. This offered an integrated and focused election violence prevention project that built on the foundations we had laid in the communities that were considered flash points. With our track record and strong links to mobilized grassroot groups, those involved in peace initiatives and TSCS-trained Resource People were ideally located to promote a collective understanding of and investment in a free and fair election process that crossed ethnic, religious, and party lines.
Before the 2017 election TCSC conducted refresher trainings with our local Resource People so that they could be community trainers in the electoral process, citizen reporting, and election observation. TCSC also developed watch-dog groups to monitor political developments, report on hate speech, and hold political aspirants and community leaders accountable. In order to build the foundation of community relationships and basic knowledge needed for these watch-dog groups, TCSC managed to hold inter-ethnic, inter-faith and inter-party community forums, civic education workshops, and voter sensitization sessions and as well as monitorthe election process itself.
Since December 2013 when tribal violence between the Dinka and Nuer in South Sudan broke out, tens of thousands of South Sudanese have swelled the numbers in the Kakuma Refugee Camp. Moreover they have brought the South Sudanese conflict into the camp and the Dinka and Nuer have had deadly clashes in the refugee camp itself. Transforming Community for Social Change with support from donations given through GlobalGiving conducted Healing and Rebuilding Our Communities workshops in Kakuma Refugee Camp. The purposes were
To help them address and deal with their trauma from violence and domestic abuse from the struggling nature of their lives in the camp,
To build confidentiality and resilience because people living in the camp are still afraid of their neighbours because of stereotypes.
To build resilience through the process of healing from trauma.
TCSC lead facilitators also introduce AVP and HROC in Kitale, Kenya, mentored apprentice HROC facilitators in Rumbek, South Sudan, and Gulu, Kampala and northwest Uganda, and trained HROC facilitators in Musanze, Rwanda.
Activities for 2019:
In our new year 2019 TCSC intends
To train communities in peace programmes such as Alternative to Violence, Mediation, Trauma Healing, and Active Non-Violence on Mt Elgon, the Kakuma Refugee Camp and elsewhere as needed.
To help women and youth in Kakuma Refugee camp start economic empowerment projects to promote self reliance.
To have advocacy programmes towards justice and civic education in Western Kenya.
To sensitize the communities on gender equality to promote equity in development.
To rise and mobilize funds to support the Mt Elgon Peace Centre including the building of a residential building at the Centre.
To continue to help train people in both Kenya and other countries in AVP, HROC, mediation, active non-violence, and other peacemaking programs.
To hold on December 24 a Christmas Celebration for 600 Kids on Mt Elgon.
To re-engage with the traditional warriors in Samburu to promote peaceful coexistence.
We have a goal of raising $5,000 on Giving Tuesday to continue our peacemaking activities during 2019. We have attached a flier for you to foward to those whom you think might be interested in the work of Transforming Community for Social Change's peacemaking work.
We appreciate you help.
Getry Agizah, Peter Serete, Ezra, Kigondu, and David Zarembka
Attachments: