Health For All Naija is changing how Hypertension and Diabetes are managed in the community we serve. Unlike the norm in this area, where Hypertension and Diabetes are treated on an 'as needed' basis, our participants receive their medications monthly. Participants are educated to take their medications daily and to report any unwanted effects that may cause interruption in taking their medications. HFA promotes maintenance care with the use of telephone reminders to improve attendance.
The sociopolitical, cultural, and economic circumstances of the population we serve continue to pose an ongoing challenge. Having clinics monthly and the use of telephone reminders are helping to keep most of our participants engaged. We also use individual counselling to improve behavior and adherence to treatment.
We currently average 100 participants per month. We distribute 1-4 different medications to each participant, with the majority receiving at least 2 different medications. Each participant receives appropriate dose to keep their Hypertension and or Diabetes in control.
Your support is important in continuing our project. As part of our end of year plan, we hope to subsidze basic bood tests for our members. This blood test is necessary to check the impact of the medications and monitor disease control.
Please consider making a donation today. All donations are tax deductible. Giving to Health For All is a wonderful way to manage your tax dollars. We also welcome corporate donors. .
Thank you!
Sincerely,
Nkeiruka Ugo, FNP.
Project Leader.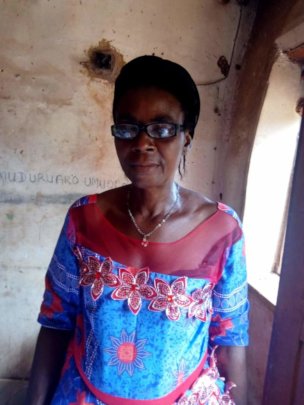 Health For All Naija continues monthly clinics for participants in rural Nigeria who have been diagnosed with Hypertension and, or Diabetes. We now have a dedicated Smart cell phone for HFA, used to remind participants of clinic dates. A majority of our participants have cell phones, but very few can read text messages.
Over the past three months, we have used three different approaches to address the problem of less than expected attendance at the monthly clinics. The failure of a participant to show up at a monthly clinic is of concern because that means the participant does not take his or her medications for a full month until the next clinic. Among the reasons participants cite is that they forget, they did not see text message, or there was an event that required their attendance.
In April there were no reminders, and we had 83 visits. In May, staff sent only text message reminders to participants, and turn out was 82. The clinic date in April coincided with a must attend event in the community which affected turn out. Participants received phone calls prior to the June clinic on June 1st, and turn out was 110, almost a 50% increase over the last two months.
A 50% increase in attendance is a very strong incentive to continue and intensify our outreach efforts. We will use both text and phone reminders one week, and again 1-2 days prior to a clinic date. Our next quarterly report will have update on the effectiveness of this effort. We will also collate and update you on Blood Pressure and Blood Sugar trends among our participants.
Thanks for your continued support of Health For All Naija. Please give us feedback on our Report.
PLEASE CONSIDER BEING A RECURRENT DONOR!
Thanks!
Nkeiruka Ugo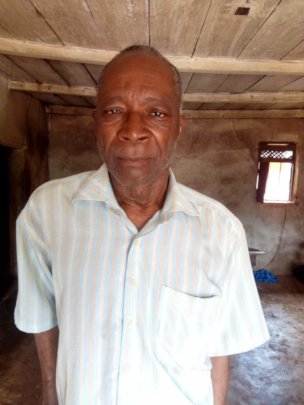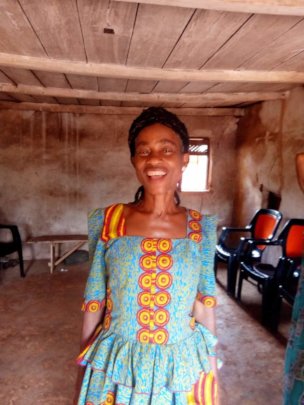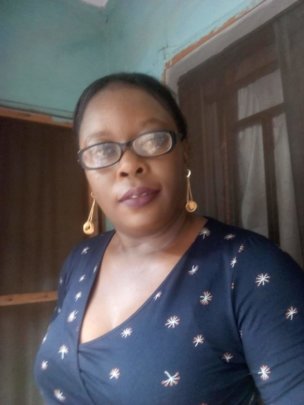 Health For All Naija added 35 new monthly clinic participants from the screenng event of December, 2018. Current participants testify to the benefit and impact of care provided to them by HFA monthly clinic. Different people openly stated that they owe thier lives to HFA.
Our screening clinic was on December 31st. There are usually a lot of festivals in the communities at this time of the year. We used various forms of media for outreach. The event offered blood pressure and blood sugar screening; health education and dietary counseling; food and water; and 30 day supplies of four different medications. Attendees were contacted for follow up if their screening values were higher than established normal ranges for blood pressure and blood sugar. We had about 300 combined episodes of care between the screening event and the five days of follow up clinics.
Of all those who responded to the call back for follow up check, 35 were diagnosed with Hypertension, Diabetes, or both. They received monthly supplies of appropriate medications and were added to Health For All monthly clinic participants.
The February monthly clinic served 110 participants, up from 90 average. All participants had blood pressure and blood sugar checks, and received their monthly supply of medications. The rate of participation continues to be lower than expected. In a place like the community we serve, where people are hungry and poor, even good free healthcare takes a back seat to food and basic survival for a family. This situation is one factor that affects participation. We are working to improve Phone and text reminders to improve participation rate.
Your continued support goes a long way. $10-$15 provides one month supply of medications for one person per month. Please consider being a recurrent donor.
Thanks for your support!
.
WARNING: Javascript is currently disabled or is not available in your browser. GlobalGiving makes extensive use of Javascript and will not function properly with Javascript disabled.
Please enable Javascript
and refresh this page.