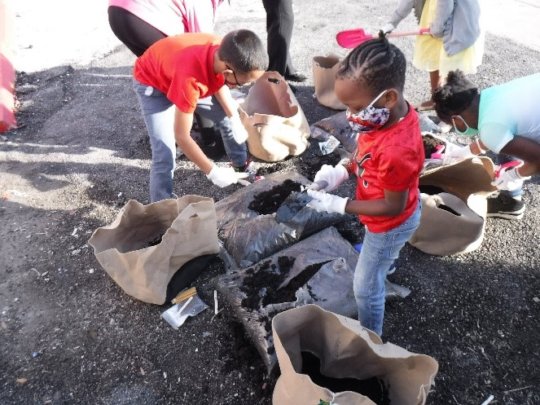 Last year during this time, our children entered the spring break program that wouldn't end. After multiple closures and program cuts due to the coronavirus pandemic, we were able to keep the youth program open through Spring Break 2021, and are looking forward to a robust summer enrollment.
We experienced ups and downs during the Fall 2020 after-school program. The children were shuffled between online and in-person classes throughout the year. There were weeks when our fall enrollment dropped to 4 students.
To meet the needs of the community, we shifted our program between an all-day program to assist with the virtual learning platform and an after-school program to support in-person learning. Because our students attend different schools, there were times when some of the students only had virtual learning at their schools, so they needed SHAPE for all-day programming; while other students' schools required in-person classes, so the children needed SHAPE for after school support.
As the school schedule was beginning to normalize, Texas suffered through a devastating winter storm disaster and the children were thrown back into uncertainty. With your support, SHAPE was able to remain constant in providing the children with a safe space, educational and emotional support, and many of their physical needs, including a warm space with electricity and running water for more than 50 families; and meals and drinking water for more than 300.
The spring Break 2021 program maintained an enrollment of 10-15 children and families are already registering for summer.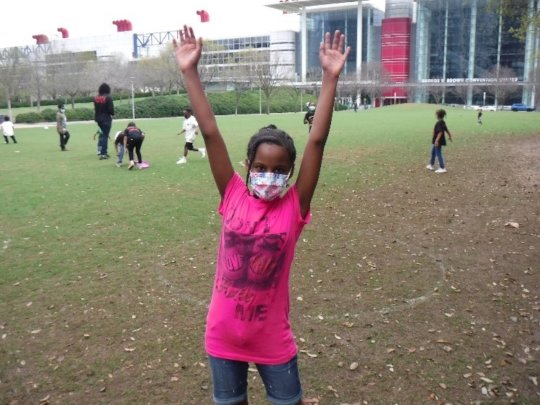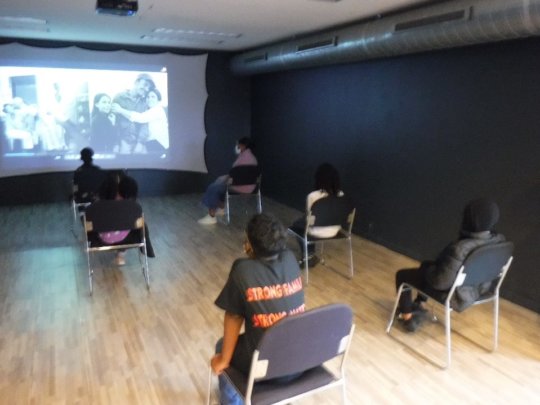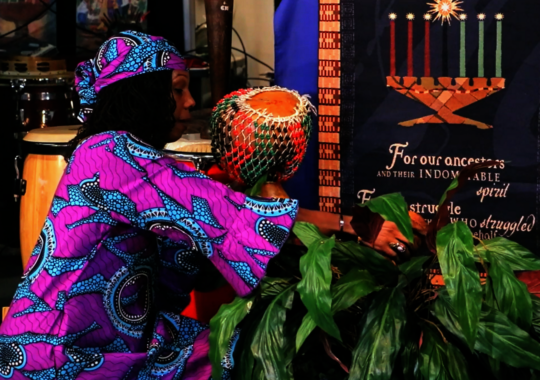 Last year, more than any other, has shown us the importance of adaptability. Through the dedicated support of our donors, staff, board and volunteers, SHAPE was able to remain open and continue serving the community. In October, we cautiously resumed some in-person services with our elders. Approximately fifteen visited the center for food, supplies, PPE, computer services, and the opportunity to safely socialize. Unfortunately, the coronavirus cases in our city resurged and we were not able to reestablish our regular programming for the Elder's Institute of Wisdom. We made the necessary adjustments to ensure deliveries to the homes of those in need. Along with deliveries, we made regular phone calls to check on the well-being of 20-40 elders each week.
A modified version of our youth program continued to operate with a focus on children who struggled with online learning because of various barriers they faced at home. The enrollment fluctuated weekly from four to fifteen children between the ages of 5-15 years old. Assisting children through day school instead of our regular after-school program resulted in SHAPE increasing our internet services, upgrading virus software to the 20 computers in our computer lab, and adding additional services, such as Zoom. Since many of the families did not have adequate equipment at home, we also donated or loaned approximately 20 laptops.
Despite all of the event and program cancellations and other changes, we were still able to end the year with our annual celebration of Kwanzaa. It was our first virtual presentation, so we had to work out some kinks, but we will definitely continue the online presence even when we are able to resume in-person events. It was a challenging year, but we learned a lot… however, we still miss seeing all of you, and wish you the happiest new year.
We are so appreciative of your participation in our 2020 Giving Tuesday Campaign! With your help, we raised over a thousand dollars, which does not include our portion of the matching funds. While we did not meet our fundraising goal, we learned a lot from the experience. In the future, you can expect to see us engaging with you more on Instagram and Facebook.
As our local educational institutions continue to face challenges due to the coronavirus pandemic, your supports of after-school enrichment is helping children who face multiple barriers in a virtual learning environment. Our enrollment fluctuates weekly from anywhere between 8 to 20 students.
We will continue to work toward updating our equipment to at least 20 new laptops and increasing our internet capacity. In the meantime, we will provide quality education and enrichment in a safe, supportive and nurturing space.
We enjoyed hearing from you during the campaign and we welcome your feedback about Giving Tuesday or any of our programs. Again, thank you so much for your support.
WARNING: Javascript is currently disabled or is not available in your browser. GlobalGiving makes extensive use of Javascript and will not function properly with Javascript disabled.
Please enable Javascript
and refresh this page.