Judith is 13 years old, is in her first year of high school. His family consists of five people: dad, mom and three brothers.
Judith is a very active girl, smiling with great enthusiasm, always very participatory in all the activities they do at the school level. She already has her life project and motivates her classmates to have it too.
The school scholarship has created in the family confidence to continue motivating her in her studies. It has changed my life and my future. With the support I was able to pay for my uniform, I bought my shoes, my school supplies and I feel very happy to be able to continue studying. "
Judith belongs to a soccer team of her establishment, she is very motivated and has the opportunity to meet more people, she is also aware that the sport is very good for health.
Judith's mother comments: "I have supported my daughter, because I want her to succeed and to finish her studies. With the support of the scholarship, which has been granted to my daughter, she has been able to buy her materials for her studies".
Judith: "I really like math, so she wants to graduate and be a professional accountant. And to support my family "
Thank you for this support, I will be able to fulfill my dreams.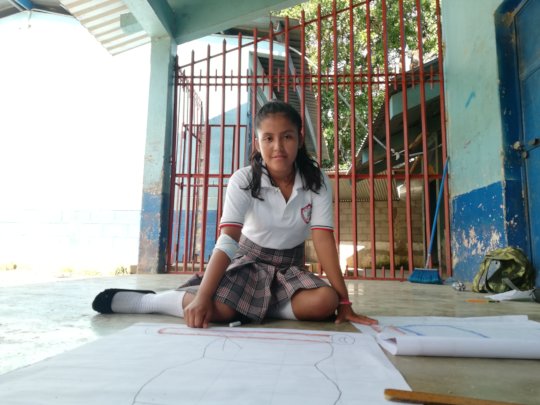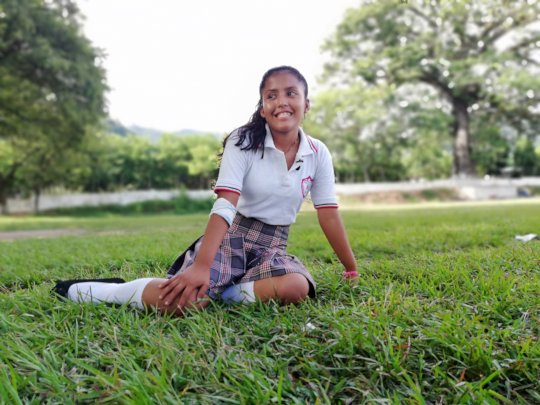 Aracely is 14 years old, she is in her first grade of high school. Her family is made up of her mother (Mrs. Silvia), her brother and her.
Aracely is a girl who has struggled to get ahead in her education since she was little. She is a leader before her classmates; at home she is very collaborative.
The school scholarship has greatly helped Aracely's family, because the way to obtain resources, Mrs. Silvia does it through domestic services.
"I used my scholarship money to buy the uniform, shoes and school supplies, I am very happy and grateful" -Aracely
Mrs Silvia also comments: "The scholarship has been a great help for my daughter, I am very grateful to God and you, not having a job is difficult to get the children forward, although you want to buy what is necessary you can not because everything is money, I advise my daughter to work hard in her studies and deliver good results as a thank you for the support".
Aracely commented: "My dream is to graduate as a secretary, work in a company and help my mother and my brother financially in their studies."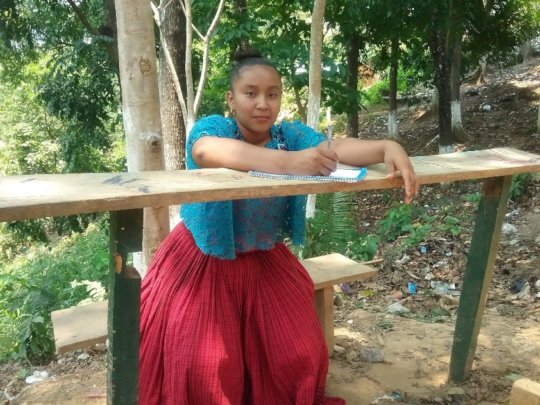 Vilma Angelica, is 15 years old, is currently in her second year of secondary school. His family consists of 5 brothers, 1 sister, mom and dad. They work in agriculture and product marketing in the local market.
Vilma is very happy to continue with her studies and her favorite classes are mathematics, Spanish language and social studies. Thanks to the support she received from the scholarship, she was able to buy school supplies, shoes, socks, uniform, backpack and materials for her research homework.
During recess time, she plays soccer with her classmates. She was selected to play fut-room at the level of municipal games.
Her wish is to finish her studies, be a professional and support her family.
"It is very important for us girls to study and prepare academically because education allows us to make decisions for our lives and to be successful professionals, knowing our rights. I feel privileged to be a young scholarship holder and take advantage of every participation space they promote in my community "-Vilma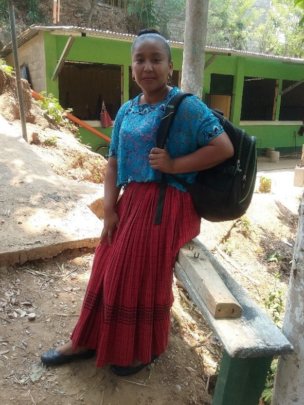 WARNING: Javascript is currently disabled or is not available in your browser. GlobalGiving makes extensive use of Javascript and will not function properly with Javascript disabled.
Please enable Javascript
and refresh this page.