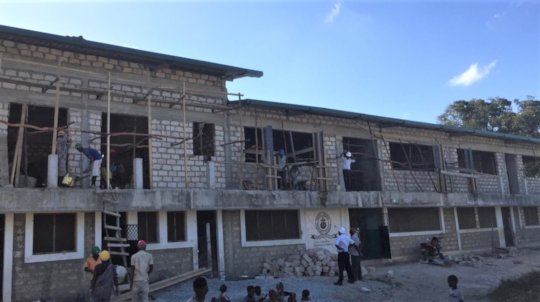 This project has been on this website for eight years now and amazingly, in this time of Covid, we have some very good news! It looks as though our school will be completed by the end of the current year! For those of you who have supported us over the years a huge thank you. In my next update I shall hopefully be able to show photographs of the completed building rather than showing you photographs of a building site.The contractor has a large team working on the building and if we manage to raise the final £20,000 it will be ready by January. This should have been the start of the school year until three weeks ago!
At the beginning of October the Kenyan president was still saying that the children would return to school in January to restart the year that they left in mid-March. Great we thought! We have time to finish the school. Then last week he changed his mind and said that children would start returning to school this week! Just two classes to start with then the others are to follow. He is also changing the school year so that instead of starting in January it starts in June! Even by Kenyan standards this is incredible.
Fortunately Kenya has not been as badly hit by Covid as many parts of the world and no-one in the community where we work has become ill. Normally we would have visited Kenya in September but of course with no-one in school and more importantly the risks involved in travelling we have not been out. The other sad thing for us is that it is unlikely that we shall be able to go out to see the completed school in January because of Covid but we shall of course have photographs and we are so excited! So wonderful to see something you have worked so hard for coming into fruition. This will make such a difference to our families and will of course save us £5,000 a year.
It's been a tough seven months for the community but we have been so fortunate that we have generous people who have allowed us to continue feeding those who would have starved. I suspect that this is not the end though. So little money around. At present we are still feeding 28 families and until the children are all back to school it looks as though that will continue and then of course there will be the feeding programme for their children at least.
We have tried to maintain morale in the school with regular WhatsApps and remote training sessions. The staff have loved this and have sent written feedback. They are also so appreciative that they still have jobs. There have been visits to the school from International Medical Aid who came and showed a few students how to wash their hands before giving the girls sanitary towels. So many private schools have closed, many for good. It will be interesting to see what will happen when there are so many children without schools. The government have suggested that the children join government schools which are already very crowded. Social distancing!!
There has been some exciting news though, like the fact that Birmingham City Football Club have made us their first international charity. (They chose us because of Jude Bellingham of course. You may remember that he is supporting MSP. He is now playing for Borussia Dortmund but was at BCFC before and he is still supporting us.) This could have been a wonderful opportunity but of course no-one can go to watch the game and this means fewer opportunities for fundraising. Keep your fingers crossed for us that this ban will be lifted before the end of the season though I am not holding my breath!
Thank you so much to all those people who have helped us to achieve our goal of building a school. I hope you feel as excited as we do!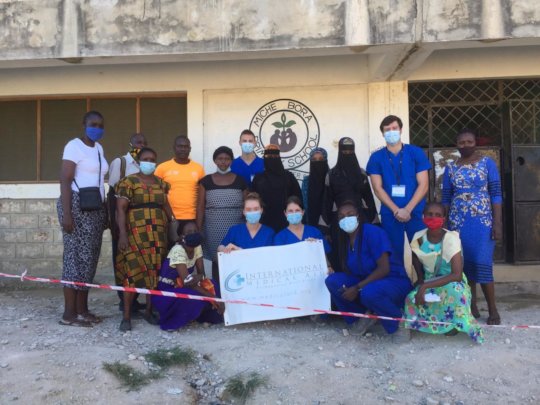 Links:
We returned from a successful month in Kenya to 'Lockdown' both in the UK and Kenya. Kenya had just three cases at the time but the president closed all schools on the day we flew back. Whilst in Kenya we were able to sort out various issues that had been preventing progression of the school building and it was exciting to be able to see the upper storey of the school really get underway. It was going to be difficult to make a lot of progress whilst the children were in school but of course with the schools closed there has been great progress, especially now the rains are easing up. We don't know when the children will be allowed to return to school but hopefully they will return to six completed classrooms and we shall be able to move all children into this building.
Needless to say the above is the good news. The bad news is also that the children are not in school. Just as in the UK it is the underprivileged who suffer most. The government have ensured that there are lessons on WhatsApp for all children, or should I say all children who have access to WhatsApp. That is not true for most of our children. Teachers have been preparing work for children or parents to collect but not all have come. This is going to be such a disadvantage for our children who are already disadvantaged. The amazing B- that we have been able to achieve for our 14 year olds in their KCPE exams in the last two years cannot happen this year and will probably disadvantage them for much longer.
The next is a mixture of good and bad news. Thanks to a number of people who have made generous donations and some wonderful people who have done fundraising for us we have been able to feed the very poorest of our families and provide all our families with soap. People come once a week to collect soap and homework and the families we are feeding also collect dried beans and maizemeal. At least they will not starve. It cost £5 per week to provide food and soap to a poor family and we have 80 such families and additionally we provide soap to another 120 families costing us an additional 50p per family. We have used most of our reserves paying teachers salaries and they will now be going onto half salary. We shall be able to continue as we are for another month, but... so very worrying for every one.
I'm in regular contact via WhatsApp with Irene our headteacher and Collins our secretary and hear news from them. If any of you are wondering whether your efforts are appreciated the parents are absolutely overwhelmed by what they are receiving. I'm told that comments are, 'Rita is wonderful, we don't know what we would have done. We are praying for her to keep well. Tell her we are so grateful that we can feed our children.' I realise that the comments are directed at me but I know that this has come from you and I want to pass them on with my thanks to you all.
Such a difficult time for everyone, and so easy for people to look closer to home for their charity giving. And who could blame them? Unless you have seen first hand what it is like for our parents and children and know them personally and can see what a difference these donations are making it must be difficult to appreciate how important this is. I feel very humbled by their gratitude and even more grateful that you are allowing me to make this difference. We cannot do this without your help.
If you know of anyone who would like to support us please do forward this email. Although this project is about building a school, at this moment in time we need to ensure that healthy children return to us when school opens. As a result donations are going towards food, soap and salaries.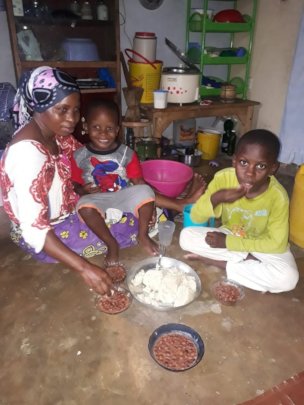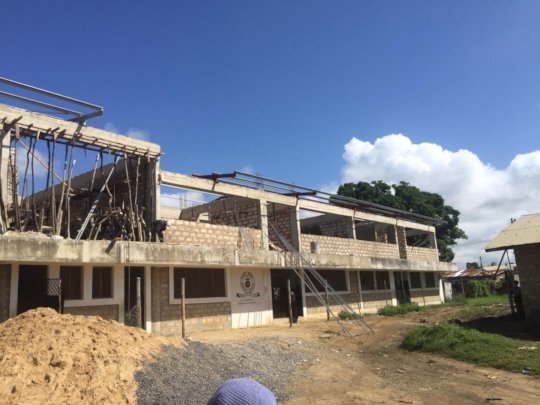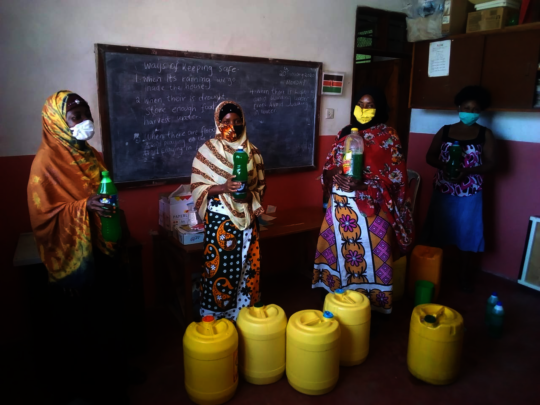 Links: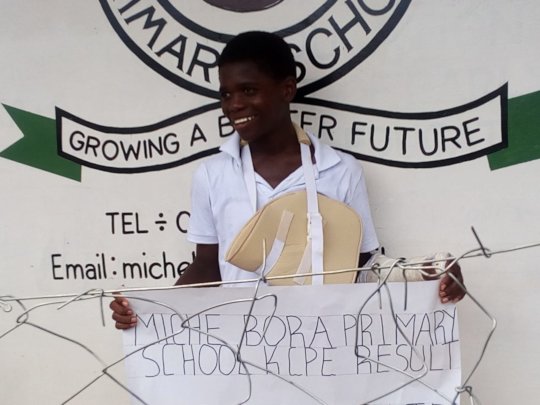 Exciting times for Mustard Seed Project with lots of good news. Firstly, we have raised all the money needed to complete six new classrooms on the upper storey of our school and construction has started. In December we raised £19,000 on the Big Give and a charitable trust gave us a donation of £15,000. We plan to go out to Kenya next week and can't wait to see what has been done. It's so wonderful to know that we just need to raise the funds for another two classrooms and the hall and the school will be finished. Yay!
And of course, we all know that it is what goes on in a school that counts and for a second year running our oldest children achieved a mean score of B- in their KCPE Exams (Kenyan Certificate of Primary Education) where the national average is in fact a C. It fact our mean score was almost a B because of Seif. Seif has been with us for 10 years and he managed to get an A with a score that put him in the top 1% in the country. Dad said,'We are so thankful for what you have done for Seif. This will make such a difference to his life. He has been accepted into a National school (the very highest level of government school).'
Equally amazing is the grade achieved by Beatrice. She has also been with us for 10 years and has received special needs support throughout so we were all so pleased when she achieved a C. Grades go from A+ to E-. Bearice is cared for by her grandmother as dad died of AIDS and mum works as a residential maid in someone else's house. Both these children come from the very poorest in our community and were unable to make any contribution towards their education.
We never fail to be amazed and grateful to the many people who have helped us to reach this point. We obviously could not have done this without your support. And most recently support has started to come from an unlikely source, Jude Bellingham. If you follow football (which I didn't) you may quite possibly have heard of him. He is just 16 and plays football for Birmingham City in their first team. He's considered to be a 'Wonder boy' in football and he is supporting us. Jude has already raised £2,000 for us which is pretty amazing for a 16 year old. Hopefully he will be able to come out to Kenya one day to meet the football team we support in the community and the teachers and children at our school. Everyone is just so excited at the prospect. Football is a big thing in Kenya.
Thank you so much for your continued support. You are making such a difference.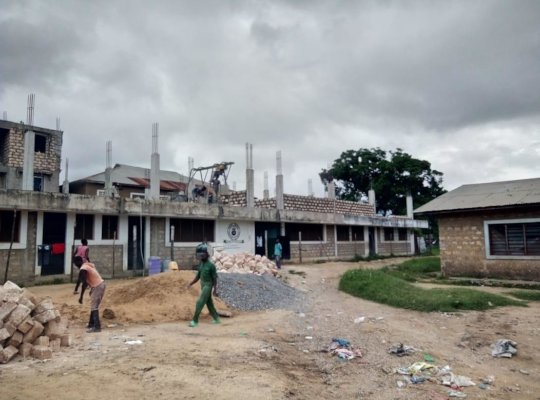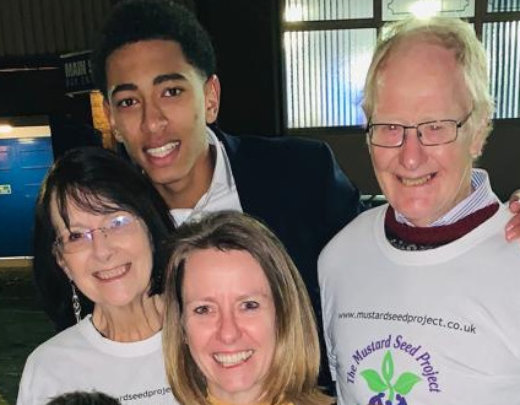 Links:
WARNING: Javascript is currently disabled or is not available in your browser. GlobalGiving makes extensive use of Javascript and will not function properly with Javascript disabled.
Please enable Javascript
and refresh this page.