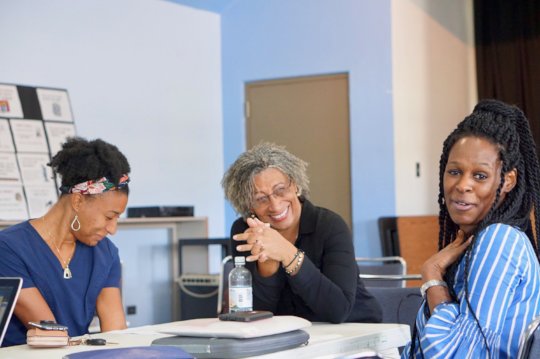 PLACE-KEEPING THROUGH THE CARE FUND
Each year, many organizations, companies, and governments struggle through the challenge of ensuring that recovery from a disaster is balanced and community-based. At St. Croix Foundation, we believe strongly that place-keeping (as opposed to place-making) is one key component of holistic and sustainable community development because it is grounded in the recognition that no place is a blank slate. In the U.S. Caribbean, as with many other coastal communities devasted by a disaster, a sudden influx of contractors, relief workers, consultants, and developers can lead to new adversities after the initial impact. During this phase of the recovery, ensuring that existing assets in our community are not further compromised or lost completely in new development plans has been a primary priority for St. Croix Foundation.
As we now approach the 2019 hurricane season, we are ever mindful that because of your support, we have been able to make a measurable impact in a community that is still in the early stages of recovery. Despite virtually no media visibility on the impact of the 2017 storms on St. Croix, the Foundation remains committed to keeping our most vulnerable and marginalized residents (and the nonprofit organizations that serve them) at the forefront of all we do and every platform we stand on. And for that reason, GlobalGiving's continued support, through our CARE Fund, has been integral to our recovery agenda. Not only has it provided programmatic support but also less restrictive operational capacity support to our local nonprofit partners. It has also enabled us to invest thousands of staff hours collecting data, developing comprehensive programming, and nurturing strategic partnerships that make our work possible. Below is a snapshot of some of the high impact projects that your support and our CARE Fund is supporting.
NURTURING RESILIENCY THROUGH THE ARTS AND SAFE GATHERING SPACES
St. Croix Foundation has just been officially approved for Phase 1 of a Hazard Mitigation Grant through FEMA to renovate and retrofit our Alexander Theater in Sunday Market Square into a state-of-the-art performing arts center and the only downtown Christiansted Community Disaster Shelter which will hold upwards of 300 people. A longstanding vision of St. Croix Foundation's that dates to 1998 when we first became court-appointed receivers of several properties in Sunday Market Square, we've been working diligently over the past year and a half to develop a comprehensive application that will bring this historic theater back online in a truly innovative way.
A perfect example of the Foundation's holistic approach to community development and to leveraging scarce dollars for multiple impacts, the theater will become St. Croix's first modern indoor performing arts and conference convening space in addition to adding to the Territory's critically depleted disaster shelter pool. The project will also serve as a vital economic stimulus for our historic Downtown Center of Christiansted.
As we think about our Territory's future resilience, the message we hope this project sends to our local and global community, is one of hope, of optimism and of the power of civic-led partnerships and place-based philanthropy to transform and strengthen communities for good and for all. The HAZ-MIT Grant will fund the architectural design and engineering study for the Theater!
CULTIVATING RESILIENCY THROUGH AGRIBUSINESS DEVELOPMENT
Today, almost 2 years after the 2017 hurricanes, St. Croix is not just working to rebuild basic infrastructure, but in many cases, residents are still trying to recover financially from a severely depressed economy. For our local farming community, most did not just lose structures, they continue to be impacted by the loss of their entire (uninsured) businesses (livestock, produce and infrastructure) coupled by the loss of a whole growing season.
Underscoring the need for economic resiliency for small businesses and having assessed St. Croix's most pressing needs immediately following the storms, the Foundation found that the critical nature of St. Croix's agricultural industry relative to the Territory's food security cannot be understated. Thus, working in concert, St. Croix Foundation, along with our sponsored project Virgin Islands Good Food Coalition, and Coca-Cola customized a radical new concept to create small business container farm stands.
With few federal funding resources available to VI farmers and little philanthropic support directed at this vital industry, St. Croix Foundation committed immediately after the storms that struggling low resourced farmers would be a high priority and a critical component of our resiliency agenda.
In 2017, just months after the storms, with a $100,000 grant from The Coca Company, the Foundation began developing an initiative that would assist local farmers in building for the future and anchor them as community hubs in times of disaster. Launched on April 5th, through this grantmaking program, the Foundation is awarding durable, eco-friendly container farm stands, or "Farm-Tiendas," to eligible farmers to help bring their businesses fully back on-line. Farm stands are made from steel containers that will also be outfitted with solar panels, Wi-Fi, and potable water to allow farmers to stabilize and expand their businesses while also providing community hubs in the aftermath of future disasters.
The Foundation hopes to award four Farm-Tiendas through this initial pilot that was modeled after the Puerto Rico project, "POP-Tiendas," which provided container stores to Puerto Rican mom-and-pop small business owners who lost their businesses in the storm. By building partnerships that support resilience in our community, the Foundation is connecting stakeholders with resources to support relevant needs and pioneering new pathways of addressing long-standing issues that keep recovery grounded in Community.
HEALING THROUGH THE HUMANITIES WITH "CRUCIAN CONVERSATIONS"
We are also incredibly honored to report that we recently hosted StoryCorps, a national organization dedicated to the preservation of community voices and cultures representing diverse American experiences in early April.
Working in partnership with StoryCorps, Enterprise Community Partners, and the Urban Land Institute, the Foundation invited 30 Crucian residents and culture bearers to record and share conversations about resilience, about culture, and about the power of the human spirit through our legacy project entitled, "Crucian Conversations." (Crucian is the word for people who come from St. Croix!)
During their visit, StoryCorps recorded 15 conversations between 30 Crucians, teaming mothers and daughters, friends, and teachers and students together to share their experiences in 40-minute conversations. From doctors, musicians, and chefs to community activists, each participant helped further awareness of the diverse landscape of the Virgin Islands while preserving their stories as a part of the Crucian cultural history. Through StoryCorps' close partnership with National Public Radio (NPR), some of the recorded conversations may be aired on NPR and, with permission, archived at the American Folklife Center at the Library of Congress. The ultimate aim is to capture and amplify voices of everyday people least heard in the media.
KEEPING RECOVERY COMMUNITY-BASED THROUGH CIVIC PARTNERSHIPS
Our CARE Grantees: Partners in Recovery
Every time we check in with you, one of our goals is to report on some of the work of our grantees, who the Foundation refers to as our partners. This is because our grantees are much more than recipients of financial support – they are our partners in data collection, and they help to inform St. Croix Foundation's programming as well keep the pulse of community at the heart of our grantmaking.
In the aftermath of the hurricanes, in 2018, the Virgin Islands' unemployment rate was soaring at over 10% and our homicide rate, at 49 per 100,000 people, required that the Foundation take action in supporting nonprofits whose mission is to educate our youth and transform the social fabric of our community. In 2018, the Foundation awarded the Men's Coalition of the Virgin Islands a CARE Grant in the amount of $19,800 for a comprehensive, year-round program that is helping to save lives.
In total, the Men's Coalition's Rites of Passage Program engaged 11 of our young boys, ages 7-12, in nearly 150 hours of one-on-one individualized program sessions that gave students tools for anger management, conflict resolution, healing from trauma, and developing resilience. The program also provided academic enrichment in math, reading, and presentation and communication skills. This grant award didn't just touch those 11 boys – the Men's Coalition reported that these 11 young people became role models for new students and because of the data collection that the Foundation requires through reporting, is excited to use the information to expand the program in the future.
St. Croix Long Term Recovery Group is Changing Lives
As part of our holistic approach to community development, St. Croix Foundation sponsors over 40 nonprofits at any given time, providing sound fiscal management as well as opportunities to raise funds under the Foundation's 501(c)3 status. When the hurricanes hit in 2017, the Foundation knew that serving our own nonprofits would exponentially expand our impact throughout the community.
One of our sponsored projects, the St. Croix Long Term Recovery Group is steadily serving to support residents with unmet needs resulting from the 2017 Hurricanes. And to ensure the LTRG has initial start-up support, the Foundation continues to waive financial management fees and is providing discounted office space to the group so they can keep working while they build capacity. Today, the LTRG has completed major roof and hazard mitigation restoration on 35 homes.
Community Solar Program Enrolls Students!
We'd also like to give a quick update on our Sustainable Solar-supported Community Demonstration Project. We are excited to report that we have held one-on-one interviews with 10 prospective students from the first cohort of our training program. Once selections are made, students will be working, hands-on and in the classroom, to learn the skills necessary for NCCER national certification in Core Construction, Electrical and Solar installation. While total unemployment in the Virgin Islands was officially reported as 11% in January 2018 after the hurricanes, estimates by the World Bank and International Monetary Fund indicate that above 20% of our young people (ages 15-24) are under or unemployed. This makes the workforce development component of our Solar Demonstration Project even more critical.
As classroom space is being finalized, we are now ordering supplies and books for the class. Once our students and classroom are in place, installation of a solar PV system at the Caribbean Center for Boys and Girls (which serves over 80 at-risk children daily) will begin. The PV-system will generate 6kW of power to offset CCBG's critical loads and over time reduce their energy costs. This model of workforce development and energy independence housed at community centers is a comprehensive project that we believe will be a model for how broad-based community collaboration can have the deepest impact.
KEEPING COMMUNITY ON THE NATIONAL STAGE
St. Croix Foundation President, Deanna James, just presented at the Council on Foundation's Annual Meeting with Yoca Arditi-Rocha of The CLEO Institute in Miami, Dee Baecher-Brown of the Community Foundation of the Virgin Islands and moderated by Lindsey Linzer of The Miami Foundation.
As we work hard to keep the Virgin Islands and St. Croix's incredible nonprofits on the national stage, we are ensuring that our rebuilding efforts after Hurricanes Irma and Maria serve and empower our community far beyond grantmaking. While we believe in an equitable, holistic philanthropic approach to community (re)development that includes grantmaking, we are more committed to developing projects that build progressive models of resiliency. Learn more about our work to rebuild sustainably and collaboratively at www.stxfoundation.org.
THANK YOU FROM ALL OF US AT ST. CROIX FOUNDATION
The 2019 hurricane season is just a few weeks away, and although we still have so much work to do to recover from the 2017 hurricane Season, at St. Croix Foundation, we want to pause for a moment and thank the GlobalGiving community for all that it has done to support our work. The development of every success here marks not just an investment of money but of time, working to identify the partnerships needed for holistic community development, to build the program blueprint, and to implement and evaluate our projects. This work simply wouldn't be possible without the support of our global friends – you. We extend our deepest gratitude on behalf of the community we serve and hope you'll continue to stay the course with us!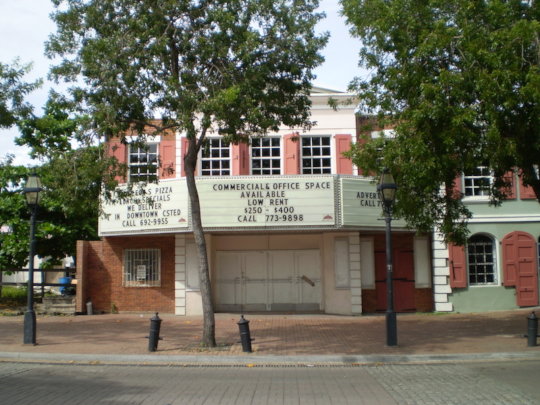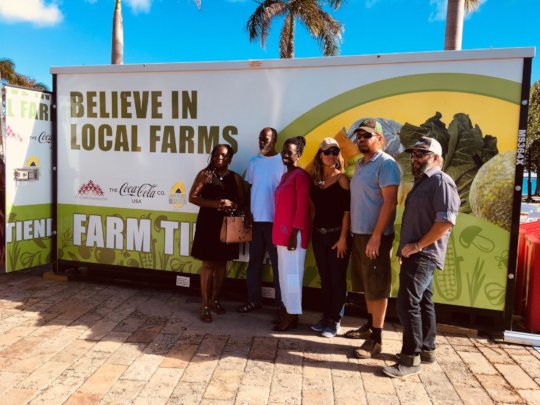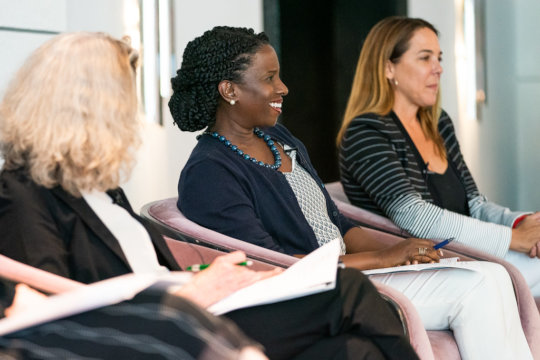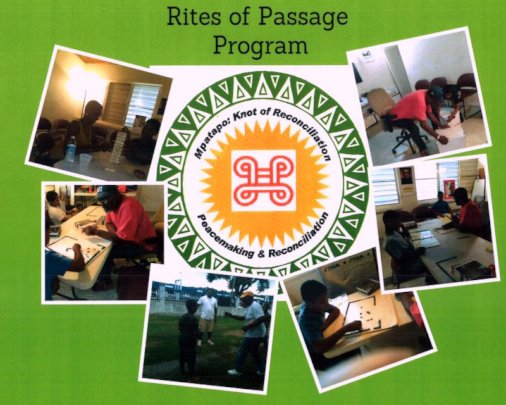 Links: