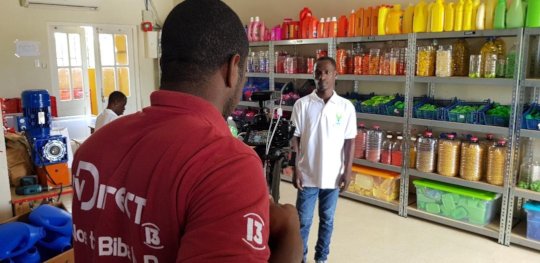 Waste no more is a project that is carried out by the social enterprise Green Phenix.
The last couple of months have been challenging in many regards. During the COVID-19 lockdown we started a taskgroup with some very talented individuals and inspiring companies and we started to use the Green Phenix headquarters as an essambly facility for PPE, like faceshields and doorhandles that enable you to open the door with your wrist instead of the palm of your hand to reduce contamination risk. We transformed the workspace into a clean room and trained the participants with regards to the strict hygiene protocol.
After waiting for months we finally have a shredder specially designated for PET plastic and a second shredder is on the way for HDPE & PP plastic. With great thanks to Wilton Site Management, a UK based company. Due to the shredders the volume of the collected plastic is reduced to about 1/40, which enables us to store and process higher volumes of plastic. Which is good news, because the lockdown underlined that it is extremly important that our island diversifies and becomes less dependant upon other countries.
The investment we were able to make in the full filament solution with the help of Active Chance is of extreme added value. 3D printing filament has been in high demand and some of the traditional suppliers have been out of stock for quite a while. 3D printing has gained popularity during the global crisis and the ability to locally produce fillament is innovative and practical.
After a long wait for the customs department the machines have been released and shortly the testing will proceed.
We've been talking with the Ministry of Labour affairs to include a larger number of people in the project and we are actively looking for partnerships and closing service contracts to collect recyclables and take care of the whole recycling process for responsible companies.
The ministry of Ecomonic Development paid us a visit and had a video made, which they showed as an introduction during the national export week. Kas di Kultura made a video about Green Phenix which was shown on national televishon during Dia di Bandera, a national holiday and we have been on radio Kriollo in an interview with Greg Darwin. More and more people learn about Green Phenix and start to recycle.
Together we are making the change!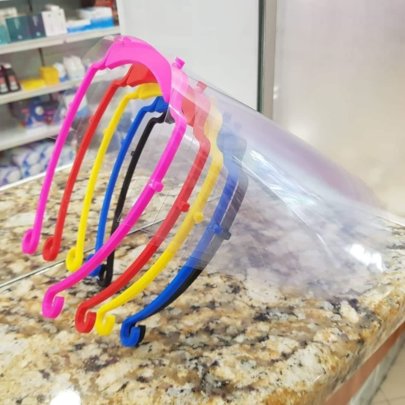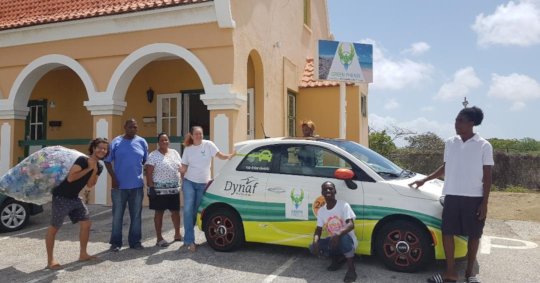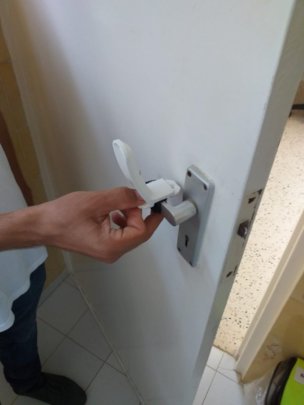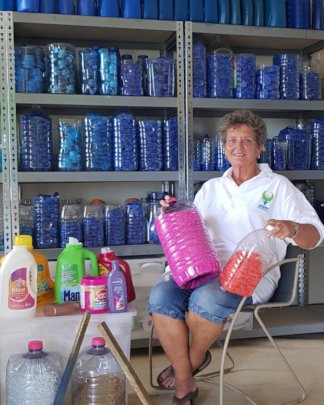 Links: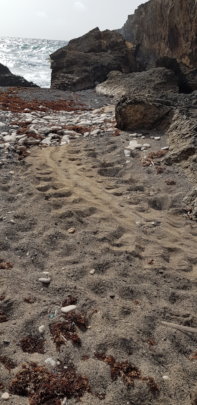 After some challenging times with COVID-19 lockdown, an unprecedented sargassum crisis, all 2020 internships being cancelled and a change in staff, the new normal for STCC is cristalizing. Hans Pleij was hired as the new field coordinator and is finding his way in managing all the field activities. And there are quite a lot.
Besides ensuring that the nestmonitoring is carried out 3 times a week at the different routes and the in water health checks, there are also some turtles in the care of the Seaquarium and at the veterinary practice. These turtles require intensive care, which means that on a weekly basis 2000 liter of fresh sea water should be brought to the vet and regular lettuce drop offs should be done at both locations. The first dozen of nesting activities have been registered and some of the volunteers now got some additional field experience.
For the summer holiday a fun and educational kids program was designed, which will start shortly. And the STCC documentary that is being made by 'Turtle & Ray' is nearing the final phase. This goes for the annual report of 2019 as well.
Last month the new website was launched and if you haven't yet seen it, please check it out. We're really proud of it!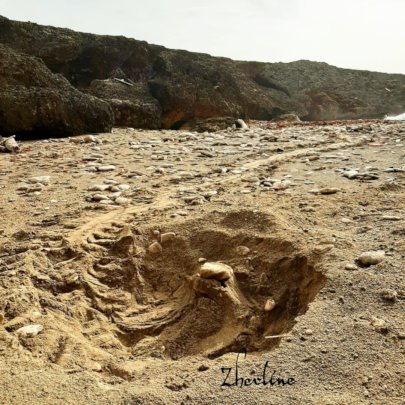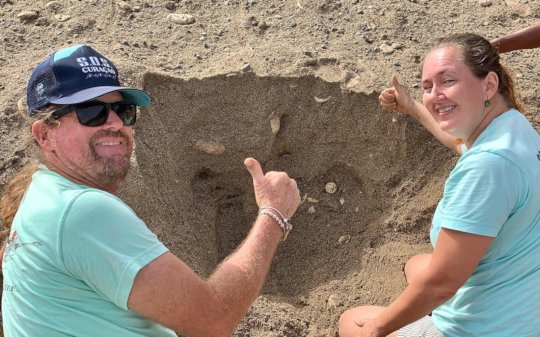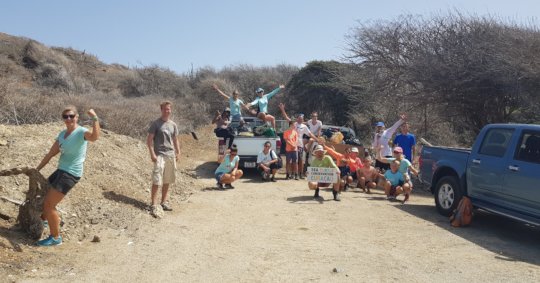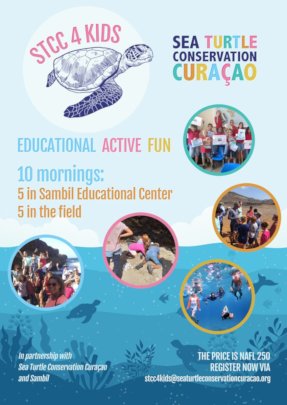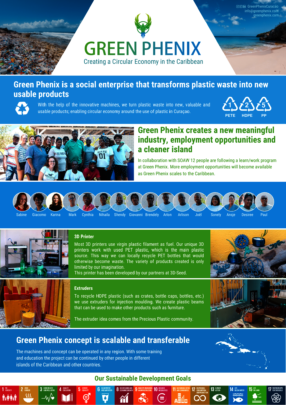 At the beginning of Februari Green Phenix moved to Paviljoen Zeelandia. After operating from the founders house for over 6 months, moving to this majestical building is a huge step forward. Each proces now has a designated room, which helps to keep everything ordered and avoid cross contamination of different plastic types.
We have a room in which plastic is sotered, bottle caps, rings and labels are removed and the plastic is cleaned. Then it goes to a shredder room in which bottles are tranformed into flakes. The process for which it is being prepared determines on how fine the flakes are made.
We have a PET storage room as well as a HDPE storage room. We're in the process of ordering a new shredder and scaling the project by an additional group of SOAW participants. We are starting our first servive contracts, which are basically partnerships with companies in the hospitality sector, that want to recycle their plastic and aluminium waste streams.
All our activities help to keep plastic out of the landfill and the environment and shortly we will have over 20 people that were previously unemployed working with us.
Links:
WARNING: Javascript is currently disabled or is not available in your browser. GlobalGiving makes extensive use of Javascript and will not function properly with Javascript disabled.
Please enable Javascript
and refresh this page.