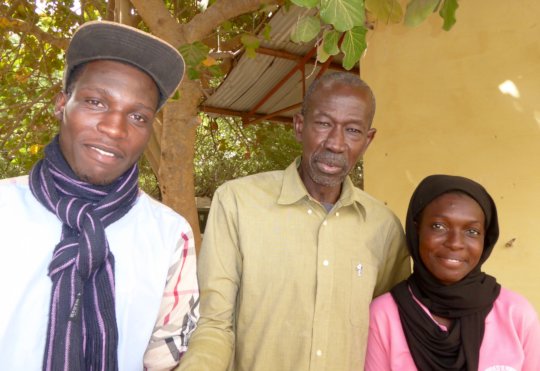 First of all, I would like to thank you for supporting this project! With your help we managed to reach our "End of Year Campaign" target and earned a fantastic £1,000 bonus from GlobalGiving. We could not have done it without you! Secondly, we have just returned from Senegal with brand new photographs and uplifting updates from our young entrepreneurs as well as some breaking news to share with you! We are very proud to announce that Babacar & Adja managed to secure government funded placements for the "Certificate of Professional Competence" following highly competitive entrance examinations. This 2 year secondary level course was recently introduced at the CIPA Training Centre, where they did their 10-month course. This is an amazing achievement and opens the door to new opportunities we had not even imagined possible when we launched this project.
Meanwhile the remaining 13 young entrepreneurs have been hard at work and are currently selling lettuce (fast to grow and always in demand) while planting their onion seedlings, which will be their main crop this season. Until recently they had struggled with water supply issues and unwelcome visits of some very acrobatic goats that wander the university grounds. As a result their first crops of okra and watermelons, however promising, did not yield the return they had hoped for. With the support of our project manager both issues have now been resolved: with a large water basin and electric pump now fully functional, and greenhouse covers, generously donated by the GDS (the most important export horticulture company in Senegal) and used to strengthen the fence and keep unwanted visitors at bay. Our project manager is currently training the members of the cooperative in charge of finance to manage money matters in a smooth and efficient manner. On a technical level, they have received weekly guidance from their former trainer, but recently also benefitted from support from the manager of the university farm. As a young agronomist with a flair for business, he has turned out to be a great role model with both technical and business savvy advice.
The prospects for the onion harvest are looking very good and the profits should allow the cooperative not only to make its first loan repayment and cover the cost of the next crops, but also to start saving and share some of the profit. Still, the young entrepreneurs will continue to need targeted capacity building and supervision to make the cooperative a real success. To guarantee this support for the duration of the 2-year project however we still need to raise a further £7,567. We would therefore be extremely grateful for your continued support to this project, and for spreading the word amongst your friends & family. With warm wishes.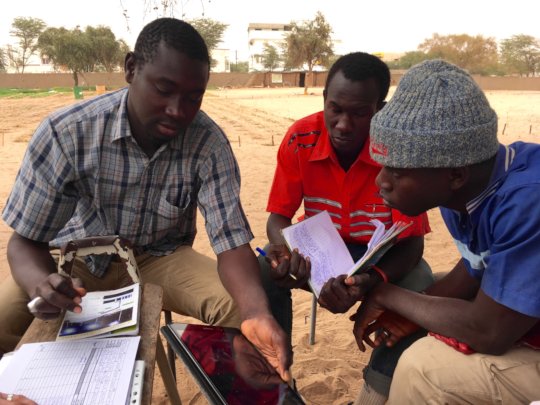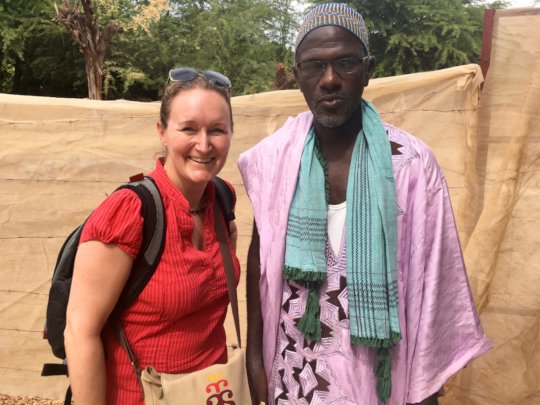 "I was born in Guinea...where I lost both my parents when I was still very young. I never went to school in Guinea, but when I was old enough I started working as a builder. My aim was to save up enough money so I could travel to Dakar. All my friends had parents who looked after them, but I had no one there. So I made it to Dakar, and from there to Saint-Louis because I had heard about the "daaras", and I wanted to learn the Koran. I am so grateful today that in addition to receiving a religious education, I am also learning horticulture. We are learning so many things! If only I could access some land when I graduate, I know I could do a great job!" (Abdoulaye, 18)
I have just returned from my most recent field visit to Senegal, and wanted to share with you how amazing it was to discuss the future with every single one of our 20 talibés. While they are still finishing their 10-month training in horticulture, it is thanks to your support that I was able to explore with them the next steps towards a sustainable livelihood. Through individual interviews, I got to hear their personal stories first hand, just like Abdoulaye's.
Many expressed how unsure they were about their future before the training, and how they feel much more confident today because of the skills they learned. But they also shared their fears about the road ahead, aware that training alone is not enough. Their testimonies showed me how important it is to take the time to fully understand every person's situation. Some of them have a family and fertile land to go back to, others left remote areas ravaged by droughts. Few of them were considering going back without some savings in their pockets, and more work experience to succeed on their own. I also spent hours talking to their Koranic teachers to understand their point of view and the commitments they had made towards the talibés' parents. This made me fully understand the importance of making room for a transition phase, where these talibés can start earning a living through horticulture, while fulfilling their other commitments.
My next visit is already booked for the end of January, and it is our objective to have individual & collective plans in place by the time they finish their training at the end of February. Thanks to your support we will be able to help them with accessing land, equipment and provide further capacity building after their graduation. I look forward to updating you soon on each one of our young men's progress.
Would you like to receive more updates or read/see more about our projects? Please sign up to our Newsletter, or follow us on Facebook, Twitter, Instagram or LinkedIn.
Would you like to continue supporting our work? Our latest project is currently competing for bonus prizes through the GlobalGiving 2017 Year-End Campaign.
Why not become one of our regular donors? All new recurring donations up to $200 will get a 100% match on the initial donation by GlobalGiving until the 31st December 2017. Check out our latest project "Capacity building for young entrepreneurs" to see the impact your monthly donations could have.
Thank you once again for your generous support and warm wishes from the Aspyre Africa Team!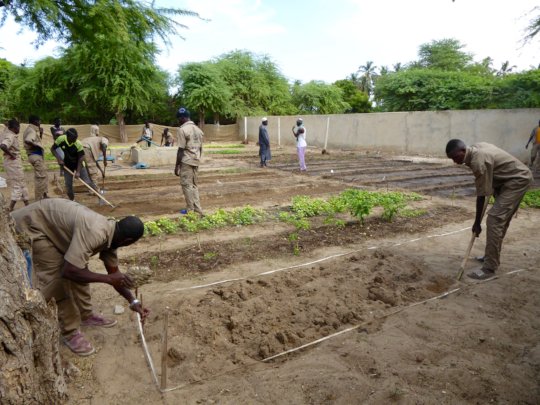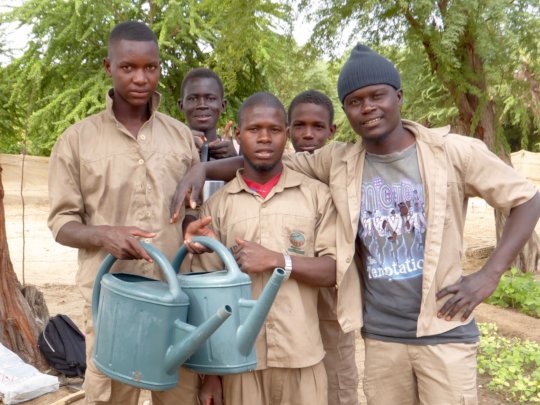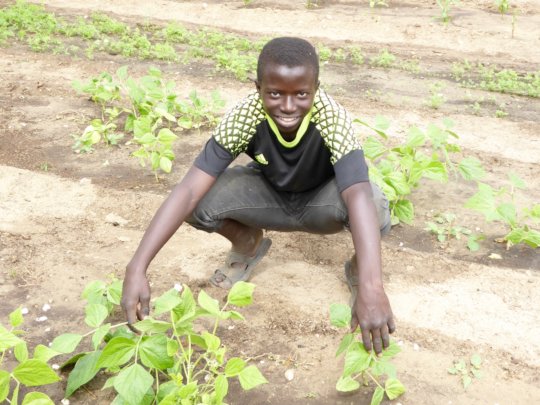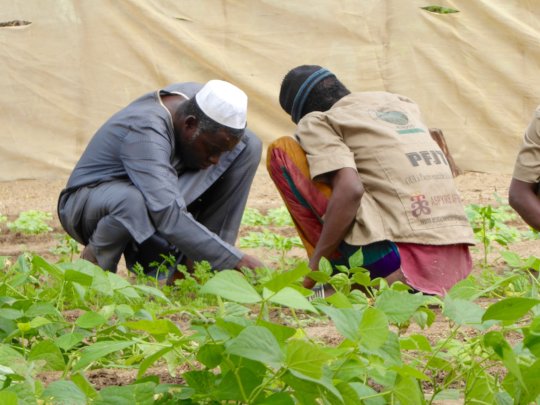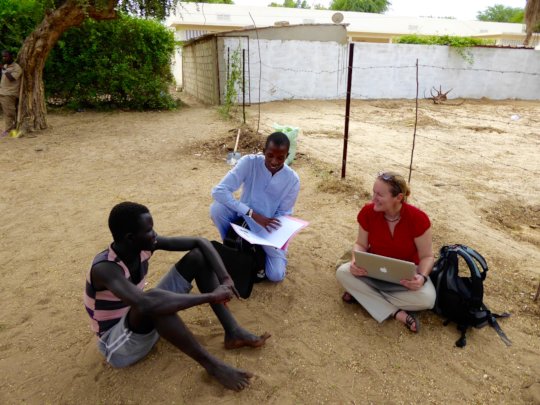 Links:
WARNING: Javascript is currently disabled or is not available in your browser. GlobalGiving makes extensive use of Javascript and will not function properly with Javascript disabled.
Please enable Javascript
and refresh this page.