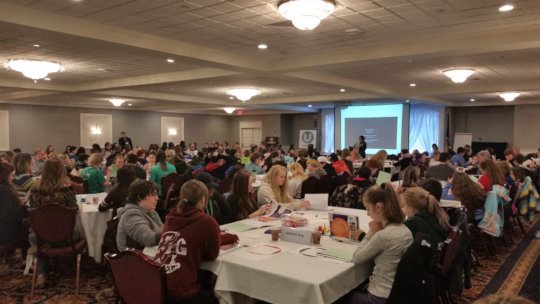 The 2017-2018 Umatter for Youth and Young Adults Program (Umatter YYA) concluded on May 3, 2018 with a Culmination Event that brought back schools and community groups which participated in the program throughout the year.
Umatter YYA is a youth leadership and engagement initiative which promotes mental health wellness: developing healthy coping mechanisms among youth and young adults, and increasing the ability to recognize when a peer needs help and how to provide it.
Over the past six months, school groups across Vermont 1) engaged in a day of interactive training with peers statewide, 2) participated in six short training sessions at their local school settings, and 3) designed and implemented a local Community Action Project around mental health promotion. A total of 49 youth and 16 adult facilitators across nine different schools participated in the program this year.
Examples of some of the Community Action Projects conducted include the following:
Mental Health Mondays
Reach Out Day
Health & Wellness Day
Community Dialogue Night
These events involved a variety of interactive activities, information materials, and community or peer speakers with a focus on de-stigmatizing mental heatlh challenges, connecting students across their social circles, and to identify top issues facing youth in Vermont.
After completing the training, the majority of youth participants responded either "Very True for Me" or "Mostly True for Me" to the following statements:
I understand the difference between a Fixed and a Growth Mindset.
I am confident that I can identify strenghts in myself to help when I am feeling down.
I can recognize warning signs in a friend who is experiencing distress.
I know someone to go to when I or my friends are experiencing mental health challenges.
Youth participants created a poster "13 Ways to Promote Mental Health" which can be viewed in attachment below.
To help us continue this important youth mental health initiative and increase our ability to expand to other school settings, please consider a recurring donation to provide long term support of this program. Click on the Give Now button below.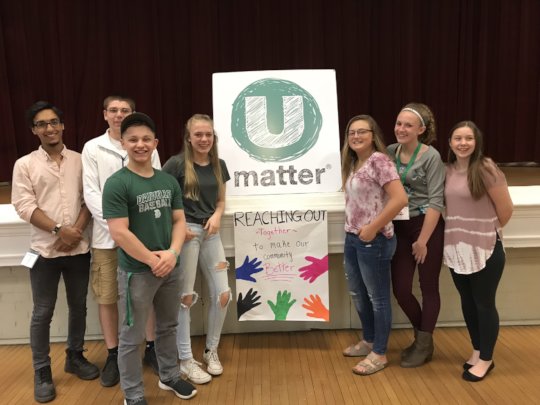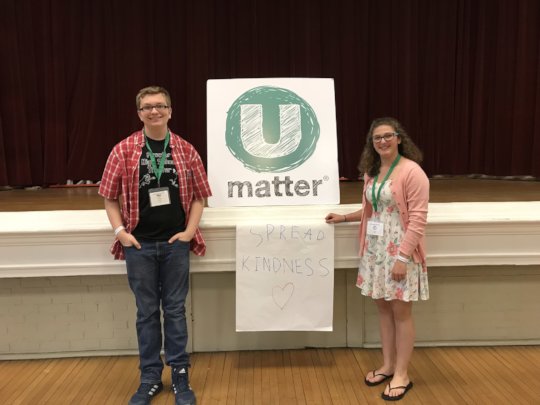 Attachments: