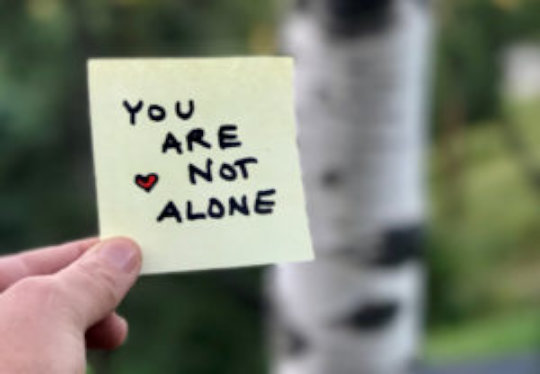 We at the Center for Health and Learning and the Vermont Suicide Prevention Center are aware that a number of donations have come to our organization due to the tragic loss of your friend, family member, or colleague to suicide. We are so sorry for your loss.
The Vermont Suicide Prevention Center, American Foundation of Suicide Prevention, Vermont Department of Health, and Vermont Department of Mental Health collaborated and created a Survivors of Suicide Vermont Resource Packet which includes local and national resources, including local support groups. Links to the documents included in the resources packet can be found below:
*Mental Health Agency Crisis Line Numbers by Region (PDF)
*Mental Health Agency Crisis Line Numbers by Region (Website)
*Vermont Mental Health and Grief Support Resources by Region 2017
*Survivors of Suicide (SOS) Support Groups in Vermont 2020
*Survivors of Suicide Vermont Resource Packet
*Self Care Tips after a Suicide Loss
We sincerely hope that the information here is helpful to you and your family and friends during this period of shock and grief. Please know that you are not alone. There are many people here for you. Please feel free to contact the VTSuicide Prevention Center for more information or resources.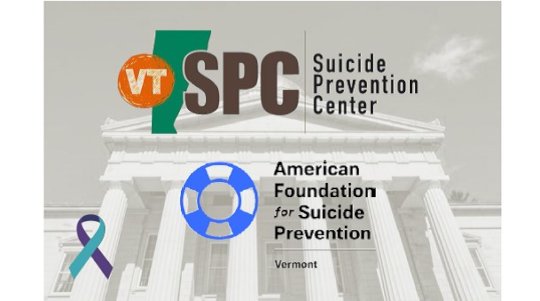 The Center for Health and Learning (CHL) developed Umatter, a national best practice program and public information campaign for suicide prevention.
CHL manages the Vermont Suicide Prevention Center (VT SPC), a public-private partnership with the Agency of Human Services that serves as a state-wide resource fostering a sustainable approach to suicide prevention in Vermont.
The VT SPC is proud to present Suicide Prevention Day at the Vermont State House on February 13th from 9 am - 2:00 pm. Participants will ask the legislature to support a set of specific recommendations developed by the Agency of Human Services with funding targets to implement suicide prevention strategies in Vermont. We will be advocating for legislative approval and support of the strategies and funding recommendations.
Schedule for the day:
9:00-10:15 - American Foundation for Suicide Prevention Advocacy Training
10:30 - Press Conference
11-12:00 - Joint Testimony in House Committee on Health Care & Senate Health and Welfare
12:00-1:00 - Lunch with Legislators
12:45-1:00 - Survivors hand out flowers to legislators as they enter Chamber in remembrance to those lost to suicide
1:00 - Resolution Read in Chamber
Co-sponsors for this effort include:
The U.S. Department of Veteran Affairs at White River Junction
Vermont Program for Quality in Health Care, Inc. (VPQHC)
Support And Services at Home (SASH)
American Foundation for Suicide Prevention (AFSP)
Department of Disabilities, Aging and Independent Living (DAIL)
The Department of Mental Health (DMH)
National Alliance on Mental Illness of Vermont (NAMI Vermont)
Vermont Care Partners
Your support of Umatter, the Center for Health and Learning, and the VT Suicide Prevention Center helps CHL continue to educate our legislators and advocate for effective and comprehensive suicide prevention initiatives. Thank you--we couldn't do it without you!
Links:
Ten schools across the state of Vermont are participating in this year's Umatter Youth and Young Adult program this school year. The Kick Off Training event was held Nov. 14th, 2019 at Lake Morey Resort and was facilitated by six Rutland High School students and 4 adult supporters covering topics including how to change your mindset, cope with stress, and help a friend who maybe thinking of suicide.
Overall, 95% of the youth who attended the event ranked it as good or excellent and stated that the most useful aspects were learning how to help a friend thinking of suicide. "It is so important to address this issue and give youth the skills and resources they need to help their friends," says Umatter YYA Trainer, Debby Haskins. "We emphasize in the training that they never want to keep suicide a secret and help teens identify adutls they can go to for help."
Preliminary data on pre-post evaluation of knowledge, attitudes, and behaviors show a significant change in the following:
Increased understanding of how to use resources to maintain mental health.
Increased awareness of emotions
Increased confidence in knowing the resources available to help friends who are suicidal.
Increased awareness of the warning signs of suicide.
More students had supportive adults they could speak to.
Fewer students felt bad about themselves in the light of others' success.
More students walked away from the event with 3 constructive strategies to deal with stress.
The 10 groups are now meeting regularly in their schools and will be planning Mental Health Wellness Community Action Projects to impact their school community. The groups will come together again at the end of April to share their projects and celebrate their efforts.
To lean more visit: https://healthandlearning.org/ourwork/umatter-suicide-prevention/youth-and-young-adults/
WARNING: Javascript is currently disabled or is not available in your browser. GlobalGiving makes extensive use of Javascript and will not function properly with Javascript disabled.
Please enable Javascript
and refresh this page.