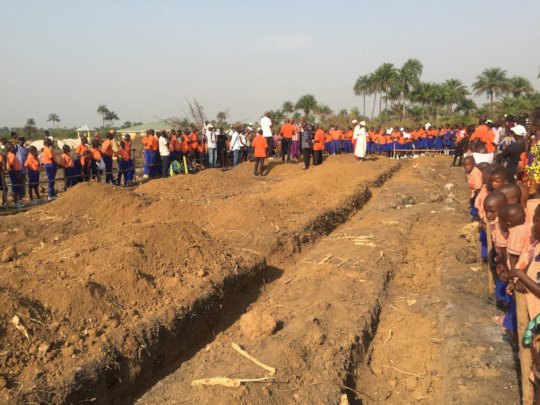 Thanks to significant contributions from an anonymous donor and a partner church, EduNations commenced the construction of the Rokassa Boarding Home Secondary School on January 8th, 2019. The ground-breaking ceremony was led by the President of EduNations and attended by hundreds of community members, including students and staff of the Hope Academies in Rokassa.
Here's why this step is such a blessing.
In the fifteen years since it was founded, EduNations has made tremendous progress to overcome many challenges to provide quality education to the poor, unreached communities in Sierra Leone. Currently, EduNations runs 15 schools in six rural communities in the northern region, providing free education to over 2,700 students in Nursery, Primary and Junior Secondary Schools. In the US, this is equivalent of educating children up to Grade 9. Since the commencement of operations in Sierra Leone, about 2,300 pupils have graduated from EduNations schools. Unfortunately, about 50 percent of the schoolchildren who graduate from EduNations' Junior Secondary Schools do not continue their education due to the lack of a nearby Senior Secondary School. In 2019, 300 students are expected to graduate from EduNations schools, and without a free Senior Secondary School, half of them are expected to drop out of the school system.
For the other half of graduated students who do have the resources to attend a Senior Secondary School in another town or city, there are still significant challenges. After a long period of academic and moral teaching at EduNations schools, these graduated students go to nearby cities to fend for themselves in their quest to acquire a high school education. Unfortunately, many of them fall prey to predatory relatives or acquaintances who abuse them, causing them to return home to their parents physically and emotionally drained. These issues have caused many children in the EduNations communities to view attending school as a waste of time and resources.
It is from this dire and grim situation that EduNations developed a vision to start the Rokassa Boarding Home Secondary School. This school will be located in Rokassa – a rural community in Masimra Chiefdom in Port Loko District, Northern Sierra Leone – where EduNations currently operates a Kindergarten, Primary and Junior Secondary School. Rokassa is about 80 miles from Sierra Leone's capital city, Freetown, and about 30 miles from Masiaka town, where the nearest Senior Secondary School in the district can be found. Rokassa is surrounded by 37 small villages that have Primary and Junior Secondary Schools but no Senior Secondary School. The Rokassa Boarding Home Secondary School will not only serve Rokassa and its surrounding villages, but all the villages where EduNations schools are currently located. Once this school is in full operation, students from all the other EduNations Junior Secondary Schools will be able to move to Rokassa, live in the boarding home facilities and complete their education in a safe environment.
A very generous anonymous donor has provided a significant amount of funds to help start the project. This wonderful news was received with great joy and celebrations in all the schools when it was announced. Many students expressed a hope that they can finally be sure of completing their education. Another celebration occurred when a very generous partner church of EduNations donated another substantial amount of funds towards the Rokassa Boarding Home Secondary School. These donations will enable us to achieve 75% of the first phase of the project by July 2019.
We are grateful to all of you who are supporting this vision. If you feel led to help this dream become a reality, please contact us by email at info@edunations.org. Thank you!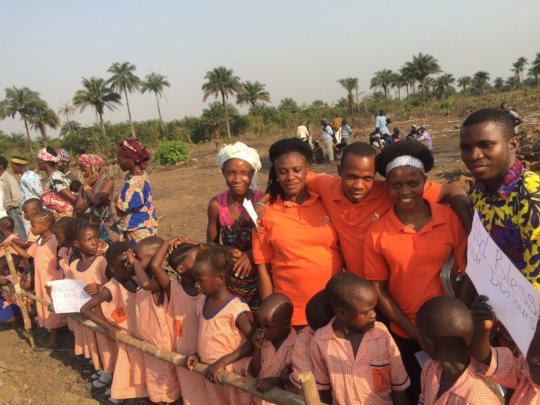 Links: