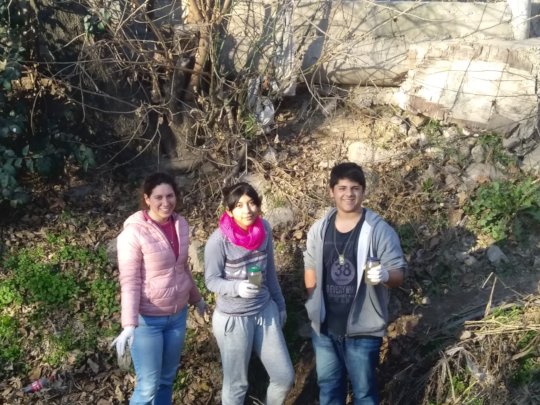 Dear friends, family and donors,
During this 2018 the program of Eh! Copate has taken a big step in the Mirizzi school, thanks to your support!

In May we started offering workshops, and in mid-September we finished with a third meeting and after that we started the construction of the Phytoremediation project with native plants.

Some numbers to review how has been our year thanks to your contributions:
6 teachers involved in 6 subjects (biology, chemistry, language, technology, art, Youth Activities Center)
3 groups from second year of secondary school
65 young people between 13 and 14 years old
3 workshops
1 field trip
7 institutions from the civil society and public & private sectors involved (IPET Nº313, TierraVida, Holcim, Agencia Córdoba Joven, Dr. Harguinteguy - National University of Córdoba, neighborhood center).
In the first workshop we developed integration activities among young people to introduce them to and raise awareness in relation to biodiversity and water management.
We organized one field trip to explore the channel and analyze its situation, take samples of water and measure its pH in the laboratory.
In the second workshop we worked with causes, consequences and solutions through a specific dynamic.
In the third and last workshop we work on different communication pieces to make the project visible in the school.

What do we plan for this 2019?
Continue and finish the construction,
Organize more workshops,
Create synergies with the Neighborhood Center for the monitoring of the channel.
¡Thank you!
-------------------------------------------------------------------------------------------------------

Queridos amigos, familiares y donantes,
¡Durante este 2018 el programa de Eh!Copate ha dado un gran paso en la escuela Mirizzi, gracias a su apoyo!
En mayo comenzamos brindando talleres, y a mediados de septiembre finalizamos con un tercer encuentro que dio pie al inicio de la construcción del proyecto de Fitorremediación con plantas nativas.
Algunos números para repasar lo que fue nuestro año gracias a sus aportes:
6 profesores involucrados de 6 asignaturas (biología, química, lengua, tecnología, taller de la especialidad, Centro de Actividades Juveniles)
3 cursos de segundo año
65 jóvenes entre 13 y 14 años
3 talleres
1 salida a campo
7 instituciones involucradas del sector público, privado y la sociedad civil (IPET Nº313; TierraVida; Holcim; Agencia Córdoba Joven; Dr. Harguinteguy - UNC; Centro Vecinal).
En el primer taller se trabajaron actividades de integración entre los jóvenes y de introducción y sensibilización en los temas de biodiversidad y agua.
Realizó una salida a campo para explorar el canal y analizar la situación, tomar muestras de agua y medir su pH en el laboratorio.
En el segundo taller, se trabajó con árboles de problemas, útiles para que los jóvenes pudieran identificar las causas del problema, las consecuencias.
En el tercer y último taller se trabajó en un taller para diseñar elementos que visibilizaran el proyecto en la escuela.con los productos antes mencionados.
¿Qué nos depara el 2019?
Continuar y finalizar con la construcción,
Brindar talleres a otros jóvenes,
Crear sinergias con el Centro Vecinal para fomentar el cuidado del canal.
¡Muchas gracias!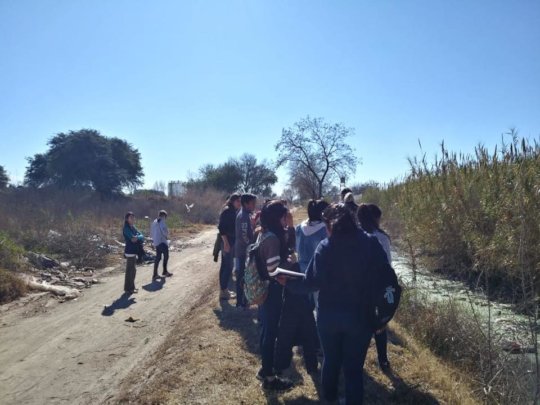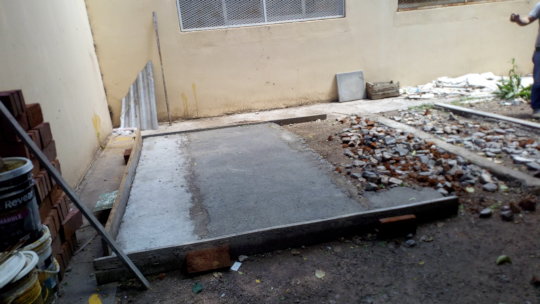 Attachments: