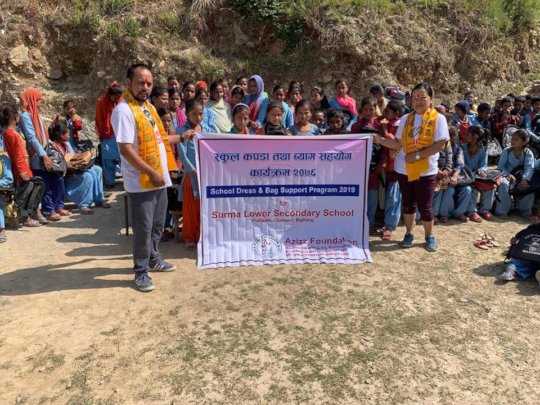 "EDUCATION FOR ALL" has always been our Moto.
On 14th june 2019 we reached Shree Surma Lower secondary School, Pithalek Bajhang Far western Nepal with school bags, uniform & stationery items for 159 students with 20 extra school bags.
We are thankful to our donors & well wishers. We happily overcome all the challenges with smile & satisfaction. Our satisfaction lies in the beautiful smiles of each children.. it is our effort to make sure no child is left uneducated because of their family conditions.
As a step, Azizz Foundation invited all students and parents at school and encouraged them to attend school daily. With the distribution of such materials students were made to realize how regular attendance of their children at school can create a great impact in their future.
We hope to keep supporting young children like them. Your continuous support will help us create positive impact in Nepalese community and will help us support large number of students.

Thanks to all our donors..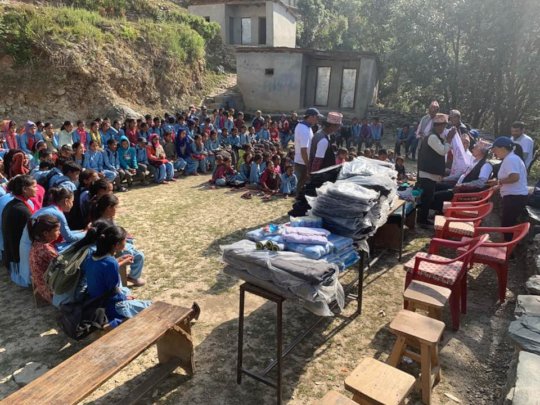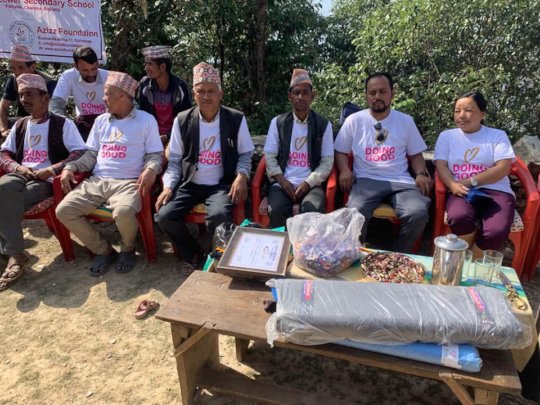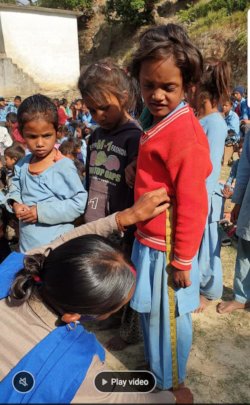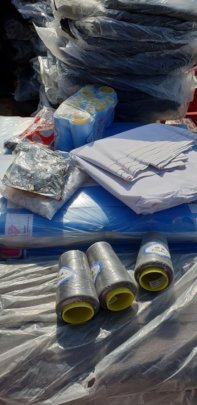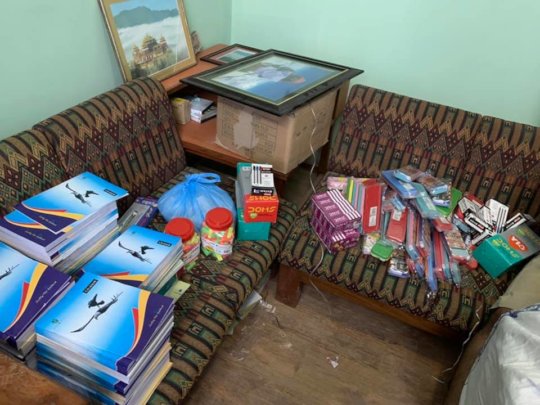 "Education is the foundation upon which every child can build his/her beautiful future".
On 20th February 2019 Azizz Foundation handover sports materials and school bags to Mr. Pema Tsering Gurung (Executive Chairman of "The Rising Ku")for students of Shree Tashi Sumdho Primary school in Ku Gaon Bhijer, Upper Dolpo. He collect all the materials that students will need in the upcoming year — textbooks, notebooks, pens and pencils, art materials, sports equipment, and everything else — and package it for horses to carry. In April, he and the other villagers will return to ku valley and get ready to start school at the beginning of May. In the photo, you can see that at the end of the school year in October, snow has already started to fall.
We hope the children up there will enjoy the sports and love the bags that we distributed for this year.
Thanks to all our donors..
Dear all our supporters, Namaste ! Merry Christmas & Happy Holiday to all !!!!!
Progress so far: Our participation in the Global Giving Fundraising Campaign helped us raise $9095. Our goal is to raise $30,000. Currently, we are looking into avenues to raise the rest of the money.This Year we had given scholarship for two childern reading on grade 7 and grade 1 for the needed one.
Your generous and life-giving support will greatly changed the lives of so many children and families – all of whom were in desperate straits – for the better, with education, and new schools.For this, we can only say 'Thank You' a thousand times over, not only for ourselves but also for all of these people who are so very grateful for a happier present and a brighter future . . . thanks to you! And now, because of your generosity, until our project is fully funded, we will be sending you regular reports about our work.
You'll know what your donation has helped fund, what accomplishments we have achieved and what our current needs are. I hope you find this partnership valuable and worthwhile. Thank you for investing your hard-earned money on our cause. Please consider telling your friends and family about our project. Because you know your friends and family best, so use your own words - tell them why you chose our project and what it means to you.
I would like to apologies for taking long to post our regular report, as I mentioned in my last report we have diverted our dolkha project, so it took time to find the right school to use that money which we have been collecting through our donors.
Once again we will like to Thanks for your support and hope for positive response in Future.
WARNING: Javascript is currently disabled or is not available in your browser. GlobalGiving makes extensive use of Javascript and will not function properly with Javascript disabled.
Please enable Javascript
and refresh this page.