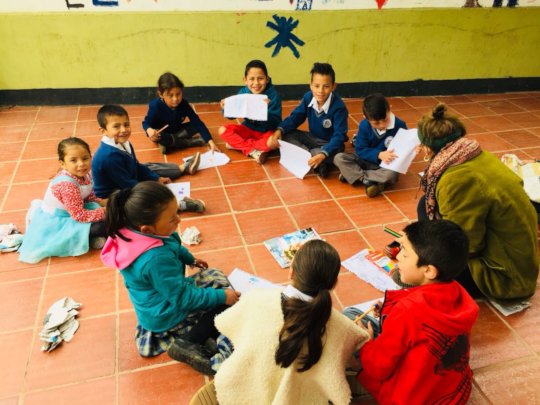 CEPALC is continuing to work with children, youth, and women in many parts of the country. In Mongua, Boyacá, we've continued working with three groups; one is a group of boys and girls between 4 and 10 years old who suffer from respiratory issues like asthma due to the contamination and air pollution caused by mining — the main source of work in the area. CEPALC is educating children about peace, taking care of the environment, and preventing sexual assault. We are continuing to promote values and ideas of peaceful coexistence so that their futures can be far from mining since many adults have lives full of disease and illness from this work.
In Córdoba, we are continuing the work with indigenous Zenú communities with a stronger emphasis on young people. One of these groups is located in the Cruz Guayabo municipality where mare than 70 people are thinking about new ways to see life and make peace not just within themselves, but also with nature, the environment, and their futures. In addition, the work carried out there has focused on women's rights and preventing sexual abuse and teenage pregnancy.
In Cruz Chiquita, another Zenú community, we are finishing putting together theater skits of "La Noche de los Colibries," a play by the Colombian author Jairo Anibal Niño, in which the disappearance of children in the village makes the adults reflect on how they treat children. Through this story, we teach the community about children's rights to family, education, fair treatment, and food. We hope to finalize the presentations of this play within the next few months to bring information and knowledge of children's rights to even more of the Zenú population and its children.
----
CEPALC continúa trabajando con niños, niñas, mujeres y jóvenes en muchas partes del país. En Mongua – Boyacá, continuamos con tres grupos de trabajo, uno de ellos es un grupo de niños y niñas entre los 4 y los 10 años los cuales padecen enfermedades respiratorias como el asma por culpa de la contaminación que deja la minería que es su principal fuente de trabajo. Allí CEPALC está educando a los niños y niñas en la paz, en el cuidado del medio ambiente y en el cuidado del cuerpo para evitar el abuso sexual, continuaremos allí promoviendo valores y paz para la convivencia, así el futuro de estos niños y niñas puede estar lejos de la minería, ya que los adultos tienen una vida llena de enfermedades por este trabajo.
En Córdoba, el trabajo con la comunidad indígena Zenú continúa y con más fuerza en las personas jóvenes de la comunidad, uno de los grupos de trabajo está ubicado en la vereda llamada Cruz de Guayabo en donde más de 70 personas están pensando en las nuevas formas de ver la vida y hacer la paz no solo entre ellos mismos sino con la naturaleza, con su entorno y con su futuro. Además el trabajo realizado se ha enfocado también en los derechos de las mujeres y la prevención del abuso sexual y del embarazo adolescente.
En cruz chiquita, vereda Zenú también, estamos terminando el montaje de la obra de teatro LA NOCHE DE LOS COLIBRIES, del escritor Colombiano Jairo Anibal Niño en la cual la desaparición de los niños y las niñas de un pueblo hace reflexionar a los adultos sobre su forma de tratar a la infancia. Por medio de esta historia enseñamos al público los derechos de los niños y las niñas como el derecho a la familia, al buen trato, a la educación, a la alimentación. Esperamos realizar las presentaciones de esta obra de teatro en los próximos meses para llegar a más población zenú infantil que desconoce sus derechos.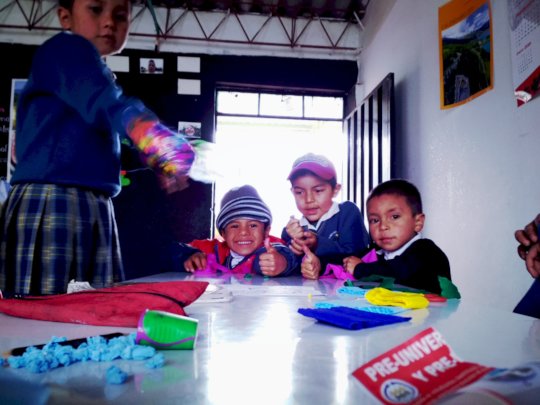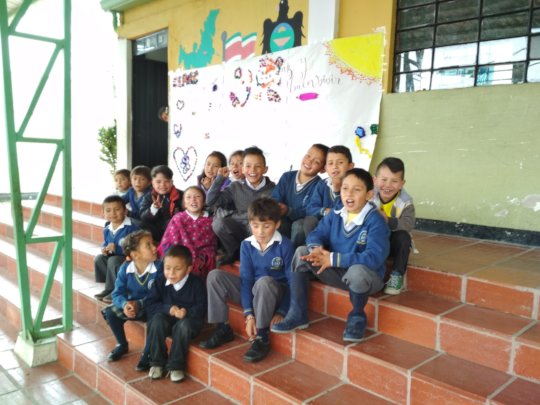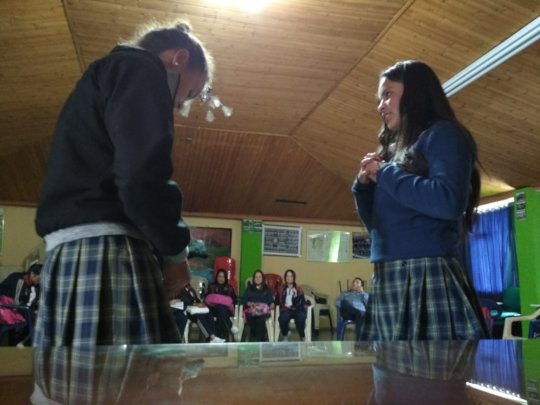 Links: