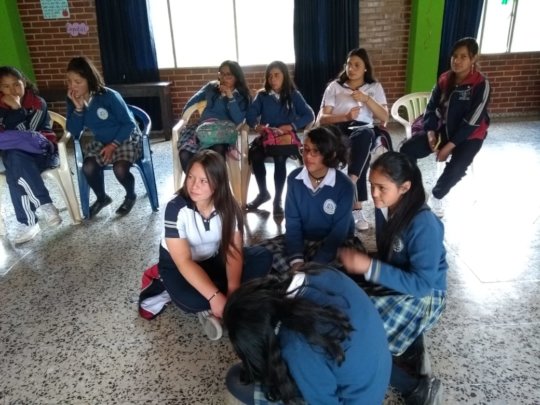 We continue to work for the rights of boys and girls; also for the rights of women and we continue to do so through popular communication.
The process we do in Mongua - Boyacá, for some years, ended this year with the creation of a small theater play starring animals. The idea of the play is to talk about respecting others and the importance of having dreams in life. The children participating in the workshops recognize the learning of the rights and the need they have to make them known to other children in the region. We do this thanks to the theater, the music, the puppets and the creativity that childhood has throughout the world.
In the radio station www.encuentroradio.co that works in the facilities of CEPALC, the children's groups of neighborhoods such as Suba, Bochica, Morocco, San José, among others, continue programming on Saturdays every 15 days during the morning day. Always talking about the rights they have and the needs that do not allow the lives of children in other countries to be better.
Continuamos trabajando por los derechos de los niños y las niñas; también por los derechos de las mujeres y lo seguimos haciendo por medio de la comunicación popular.
El proceso que hacemos en Mongua – Boyacá, desde el hace algunos años, terminó este año con la creación de una pequeña obra de teatro protagonizada por animales. La idea de la obra de teatro es hablar sobre el respeto a los demás y la importancia de tener sueños en la vida. Los niños y las niñas participantes de los talleres reconocen el aprendizaje de los derechos y la necesidad que tienen de darlos a conocer a otros niños y niñas de la región. Esto lo logramos hacer gracias al teatro, a la música, a los títeres y a la creatividad que tiene la infancia en el mundo entero.
En la emisora www.encuentroradio.co que funciona en las instalaciones de CEPALC, los grupos infantiles de barrios como Suba, Bochica, Marruecos, San José, entre otros, continúan haciendo programación los sábados cada 15 días durante la jornada de la mañana. Siempre hablando de los derechos que tienen y de las necesidades que no permiten que la vida de niños y niñas en otros países sea mejor.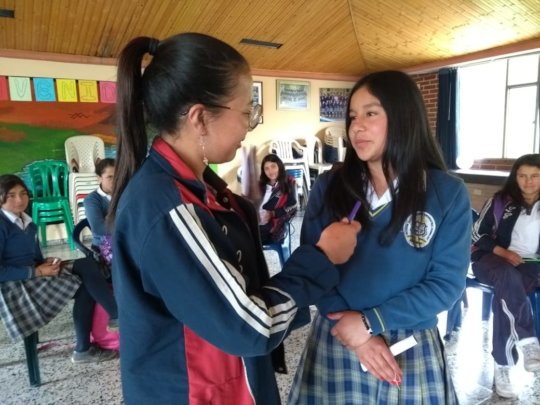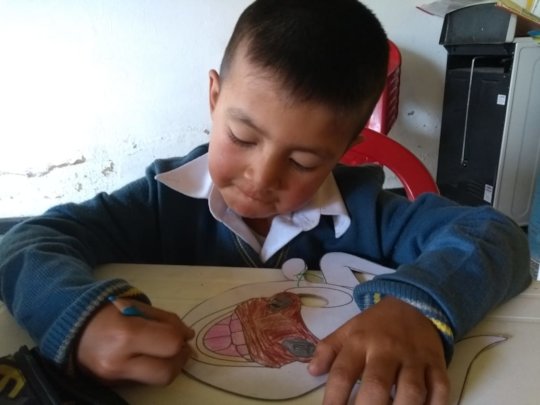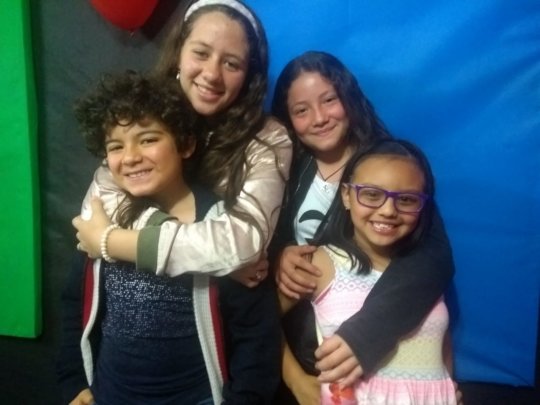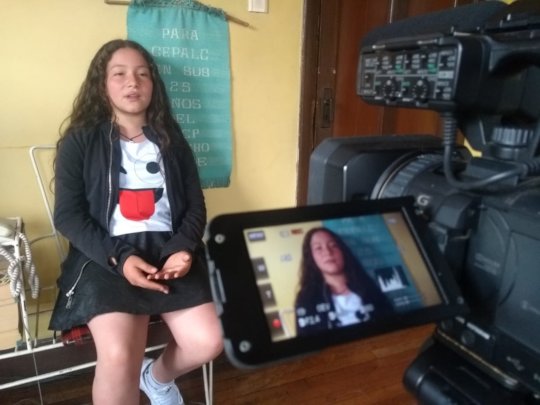 Links: