Dear Donors,
Thank you for supporting Farms for Orphans! We couldn't accomplish this work without you.
I was in Kinshasa, Democratic Republic of Congo, where our current activities are taking place, and have exciting updates to share with you.
As you know, we held our first youth farmer training in September 2018. We provided five orphanage youth with palm weevil farm training and farming materials. This past February, I visited with our youth farmers and am happy to report their palm weevil farm is rapidly growing. In fact, they have begun harvesting larvae! This farm is located on a large orphanage housing over 800 children. It will take some time before the farm is producing enough to fully meet all of the children's protein needs, however the farm is already producing enough to supplement the diet of the special needs children residing at the orphanage. This is a tremendous first step on the road to food security for these very deserving kids.
We are proud to introduce you to FFO youth farmer, Dorcas!
Dorcas was interested in learning to farm palm weevil because, "I can support myself farming mpose and have something to eat!"
In her free time, Dorcas enjoys listening to gospel music. She loves rice and beans. One day, Dorcas would like to marry and have her own business. Dorcas is a smart, responsible and motivated young woman. We are so proud of her and look forward to continuing our work with her.
New year, new location, new partners!
We are very excited to announce Farms for Orphans' new partnership with the DR Congo's Ministry of Health. FFO's primary farm, offices and laboratory are now located at the Health Ministry's National Institute of Biomedical Research (INRB) complex in the district of Gombe, Kinshasa. The farm is in an easily accessible and secure location, equidistant from our orphanage partners.
We are partnered with the INRB's Entomology Service which is under the direction of Dr. Francis Watsenga. Dr. Watsenga has led the service since 1993. His work at INRB primarily focuses on the biology of vectors of malaria. Outside of the INRB, he is a Professor at the High Institute for Rural Development (ISDR) and the High Institute for Medical Techniques (ISTM). Dr Watsenga says, "What FFO is doing for Congolese children has touched me deeply, and I want to be a part of this humanitarian work. I would like to participate in improving the well-being of our orphans and give all of Congo's children an opportunity to live with their parents."
We look forward to working with Dr. Watsenga and the INRB to improve palm weevil larvae farming methods and to cultivate new edible insect species and insect products, advancing our mission to address child malnutrition in the DRC and beyond.
Partnership update
We are continuing our palm weevil diet trials, now at the INRB complex, in partnership with Feronia, Inc. and Socfin (two palm oil agribusiness companies working in the DRC). We are always working to improve our palm weevil farming program, streamlining production and improving outputs. We are also looking forward to collaborating with the International Centre of Insect Physiology and Ecology (ICIPE) on a stingless honeybee program later in 2019. The ICIPE conducts research on insects in ecosystem health and for social benefit across tropical regions of the world. We will continue to update you as these partnerships develop and mature.
Local fare, global reach
The Welsh Rabbit Bistro & Cheese Shop in Fort Collins, Colorado is serving a Farms for Orphans-inspired dish called "FFO Crickets". For every plate sold, $5 will be donated to FFO. This is a permanent addition to their menu! Colorado friends, you must try this!
And, for those in northern Colorado, please join Rocky Mountain Micro Ranch and the Welsh Rabbit Bistro & Cheese Shop on 5 May from 5-8 pm for a delectable prix fixe meal to support Farms for Orphans. All proceeds from the evening will go directly to Farms for Orphans and are tax deductible. The Welsh Rabbit's owner, Chef Nate, has created a scrumptious five course meal that will be paired with wines and spirits:
Smoked egg yolk con spicy mealworms
Shredded greens with silk worms
Crickets, chimichurri egg white omelets, polenta cakes with roasted tomatoes
Scorpion with three sauce
Insect inspired dessert
Please find the link to purchase tickets below. We hope to see you there!
On behalf of the children, the orphanages, and all of us at Farms for Orphans, thank you again for your interest in our work. You, dear donors, made this happen!
Sincerely,
Dr. Amy Franklin
Founder & CEO
Farms for Orphans, Inc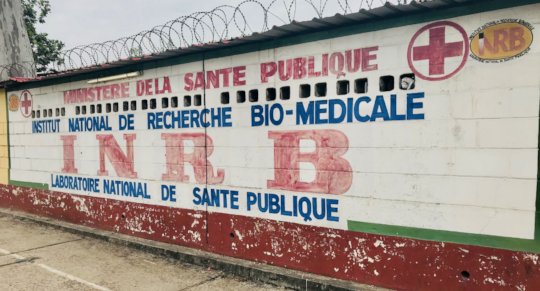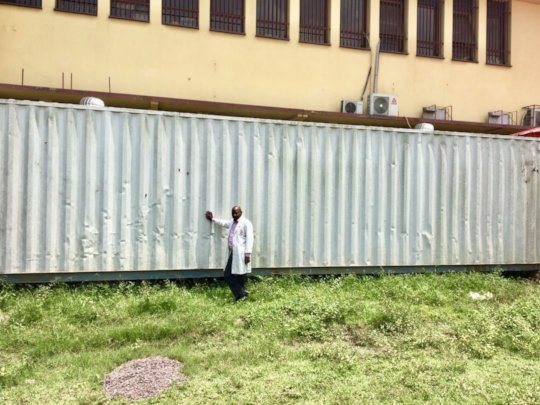 Links: