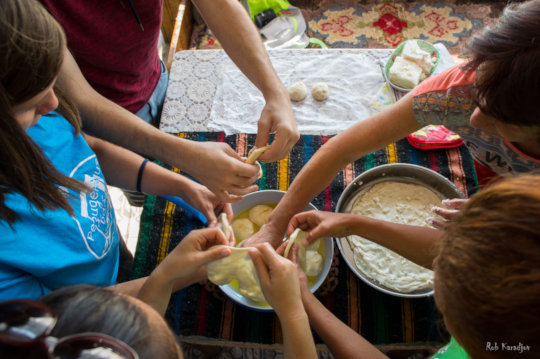 Dear changemaker,
Happy New year! Let it be heartful and community-inspired!
You haven't heard from us for a while.
Our organisation has been through some tough changes and challenges - most of them financially related. Most probably, our core team will have to become even smaller, but we'll keep supporting each other in more flexible ways.
It won't be an easy-going year, but we'll make BABA RESIDENCE 2019 happen no matter what!
This autumn we'll make Baba Residence it in the region of Vidin - one of the most problematic and depopulating regions of Bulgaria. We can't reveal the names of the villages yet, but, please, stay in touch.
We're aiming to connect young urban people with elderly in villages that are in even deeper need of communication and economic support.
We'll need you help this year too to make the initiative alive.
Stay tuned for more information and the renewed version of our crowdfunding page.
THANK YOU!
And enjoy a little bit of the simple pancake joy that granny Steffka and Radka share with us in the video. They're showing the residents in Voynyagovo village how to make "bidi" during Baba Residence 2018 in Karlovo region of Bulgaria.
A recipe in English - in the next update ;)
Links: