Dear Friends,
Thanks to your donation, nine year old Senada goes to school every day, and comes to the NG Gjirokaster soup kitchen for a hot meal, social time, and homework help afterwards. She says "I love the school and I want to learn, because I do not want to be like my mum and dad who are illiterate."
Knowing how to read and write is a huge step forward for children like Senada, and will give them opportunities their parents never had. Single mother Liljana sends her two sons to school for this reason, and adds that NG's after-school program provides her children with the homework help she is unable to give them herself.
School is fully in session in Gjirokaster, and the children report that they like learning core skills like reading and math, as well as fun subjects like art, music, and dance.
COVID-19 has made things harder for most people in Gjirokaster. Tourism is the main industry, and prior to COVID, the city was seeing record numbers of visitors. For now, there are almost no tourists, and unemployment has increased dramatically. The families of children in our program have been receiving aid since the pandemic began last year, which has created an added incentive to keep the children in school during this difficult time.
Thank you very much for your support of this program, which is ongoing and will continue helping Roma children in Gjirokaster gain an education as they grow up.
With gratitude,
Sarah Pita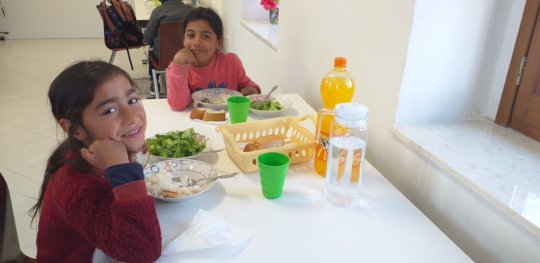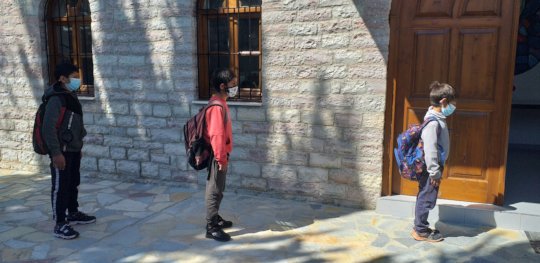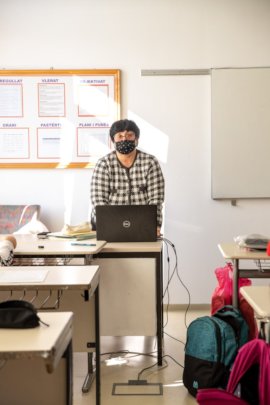 Dear friends--
Pogradec, Albania is currently designated as a COVID-19 hot spot, and high schools throughout the city have been all online for the past two weeks. Last week, elementary and middle schoolers also stayed home and participated in their classes online.
Nehemia School students were among those who had to stay home. Thanks to your donations, students at the high school experienced substantially less disruption than during last year's lockdowns. Teachers at the high school are equipped with new laptops. They have been using them all school year, as the school limits the number of students in each classroom and some students watch lessons via video every day. Additionally, students who have potential COVID-19 exposure are encouraged to stay home and learn online rather than coming to school and risking infecting others. Daily use of online teaching tools and techniques means that our high school teachers were prepared when high school went virtual two weeks ago-- leading to better instruction and interaction for students and teachers.
We are still seeking donations to equip our elementary school teachers, however. Many of them are still working from cell phones, which greatly limits their ability to connect with students as a group and to use online resources such as SchoolMe (an Albanian-specific educational platform). You can support them here.
In Albania, COVID-19 is far from over. Widespread access to vaccines is a ways off, as it is for most smaller, poorer countries. People recognize that they must find ways to live with the virus for now-- including helping young people continue to learn even when they cannot be in their classrooms.
Gratefully,
Sarah Pita
Development Director, NG USA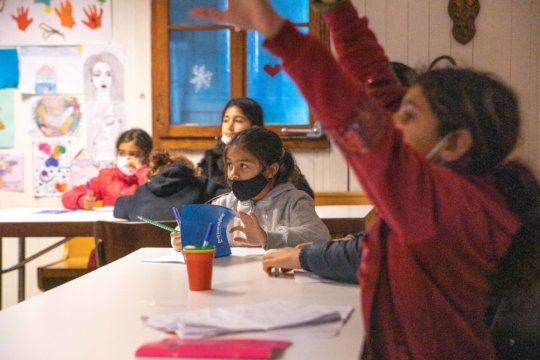 Dear friends--
A colleague of mine made the trip from Pogradec to Gjirokaster recently to visit the soup kitchen and see how the children in the school program are doing. When he visited, a cold rain was pouring down on the steep, cobbled streets of the old city. In the classroom building, the children were snug and warm. Having enjoyed a full meal in the soup kitchen, they were enjoying homework help, social time, and activities together.
Because of your incredible support, these children are still going to school, and still in Gjirokaster. Now, they have someplace warm and safe to go after school, and a hot, nutritious meal every day. In the longer term, learning to read and write and acquire the tools of a basic education will help them build brighter futures for themselves than they would have otherwise.
Thank you for your support. This project is ongoing (the children still have a lot of growing up to do!) and you can still support them here. It's nothing less than an investment in their future.
Gratefully,
Sarah Pita
Development Director
NG USA
PS Did you know, we even have birthday parties for each child in the program? Cake and balloons help let the children know they are special and valued. Also,birthday parties are fun!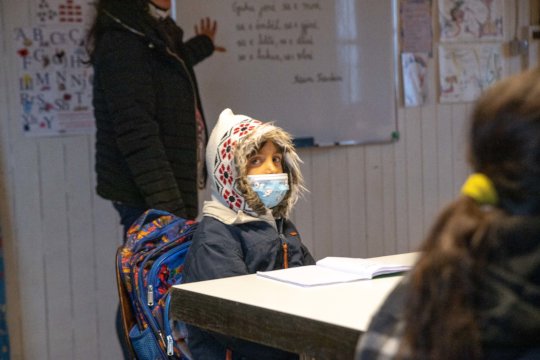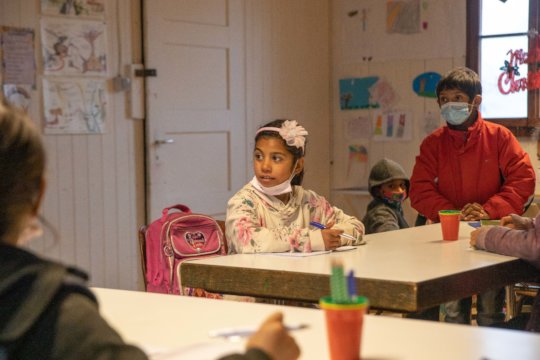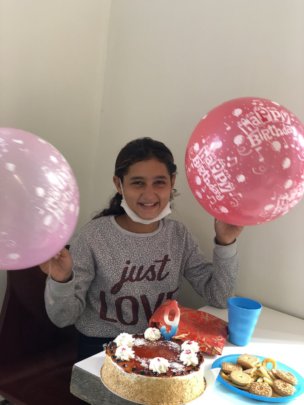 WARNING: Javascript is currently disabled or is not available in your browser. GlobalGiving makes extensive use of Javascript and will not function properly with Javascript disabled.
Please enable Javascript
and refresh this page.