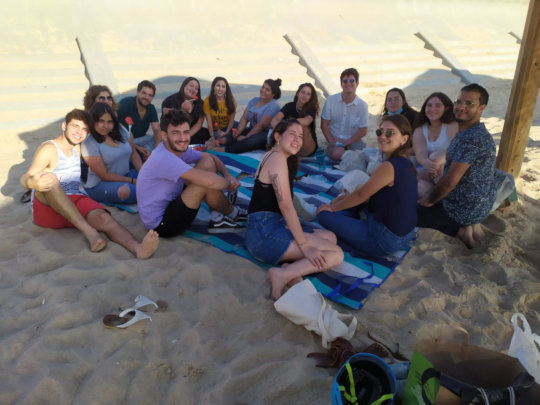 Community in Action participants closing the year
In the last months, we have closed up our activity with the 2019-2020 Community in Action cohort. In June, as schools opened up again, participants finished their volunteer work with students in Jaffa. In July, we had several closing activities to provide a sense of closure for the disrupted year. We held a political tour to the Occupied Syrian Golan, where participants were able to learn about the specific context of the region, and spend one last tour together. Participants also had a closing gathering, whereby they reflected and talked about the significance of the process they went through.
Following are some of the reflections participants decided to share:
"I was able to connect my own experiences with the political map and learn that I am able to lead change." (Palestinian woman)
"I realized that society needs to change and that I have a responsibility to take matters to my own hands and lead that change." (Jewish woman)
"In the beginning I only got up to volunteer because I had to. Now I understand the meaning of it all – how I must give back to my community and I have a responsibility towards making my community better." (Palestinian woman)
"I remain with the desire to continue developing my activism, to act for change, and to support efforts to resolve the conflict." (Jewish man)
"I feel that I am more responsible and more confident. I learned to express my opinion and now thanks to the group I want to express this opinion." (Palestinian woman)
"This entire year made me develop my understanding of our society, and also develop my sense of empathy." (Jewish man)
"The same way I am going through a meaningful process, I think I have to give back to the kids in my city so they can also go through a meaningful process. The scholarship I got for volunteering was helpful, but that is not the reason I stayed. I felt solidarity with the kids, and I realized it is important to give and not just take." (Palestinian woman)
We wish our alumni all the best, as they begin to apply the lessons they learned in their activism and future work.
Community in Action staff adapting to the needs of the community
Over the last years of carrying out the Community in Action program, we have seen the program's impact on its participants, who went on to be socially and politically engaged activists. Alongside this, we have noticed that over the years it has become increasingly challenging to recruit young Palestinians from Jaffa to participate in the program. This has led us to reflect on the role of our programming in Jaffa, and re-evaluate how we might best adapt to meet the need of young people in Jaffa while also working to promote a just and shared society. We decided to re-vamp our Community in Action program. We talked to young people in Jaffa, and to our participants, and the main barriers to participation became clear. A first barrier was the fact that it was unfeasible for young Palestinians in Jaffa to take a whole year to volunteer and learn when many have the responsibility to work and support their families. A second barrier was young people's lack of faith in their own ability to lead change in the face of an unequal political reality. A third barrier was the understandable lack of willingness to participate in bi-national initiatives due to increasing lack of trust between the two societies and the crucial and legitimate desire to prioritize the Palestinian community.
As we began this thinking process, the pandemic began and we saw the barriers to participation intensify. In Jaffa, the crisis marked an increase in the already rampant police violence and profiling of young Palestinians in Jaffa. In the midst of the crisis, the Tel-Aviv municipality decided to go ahead with the demolition of an ancient Muslim burial site, ignoring the pleas and protest from the local Jaffa residents. The localized and acutely felt ramifications of the crisis and discrimination, exemplified in Jaffa, has served to disillusion young people, leading them to become rightfully frustrated with decision makers, and lose faith in their own ability to change their own, and their communities', circumstances. We understand that in order to strengthen communities we must strengthen and empower the potential young leaders within them, countering hopelessness and providing them with the tools, community of learning and partnership, and guidance, to instil and sustain their commitment to give back to, and advance, their communities.
We realized that in order to support local young adults in Jaffa, and in order to equip them to support their communities in turn, we should address the main barriers we have recognized. We must firstly emphasize concrete trainings, tools, and hands-on experience that will allow participants to secure future income. Secondly, we must enrich the trainings with content around the participants' wider socio-political context and opportunities for change. Lastly, the training must directly allow young Palestinians to benefit their own communities, even when done in a bi-national context. For this reason, we decided to adapt and expand our tours department to engage young people in Jaffa and train them to facilitate alternative socio-political tours of Jaffa, and cease our Community in Action project as it is currently structured. Our experience through the years of working with young adults, has taught us that providing young adults with concrete tools and hands-on experiences, can present powerful educational opportunities that teach young people about their social-political context, and instill in them the confidence to act. In all our years of leading the Community in Action groups, teaching participants to build and lead tours of Jaffa proved one of the most impactful, teaching, and empowering experiences participants had undergone. We believe that in the current political moment, the process of empowering young leaders in the community must begin at this fundamental level.
If you would like to keep supporting our work of equipping young leaders in Jaffa to promote change in our divided and unequal reality, consider supporting our 'Alternative Tours of Jaffa - Led by Jaffa's Young' project on GlobalGiving.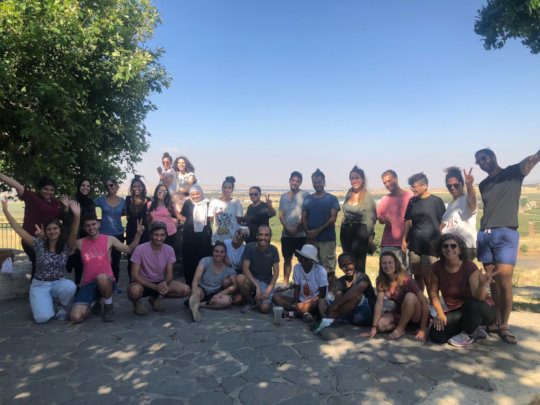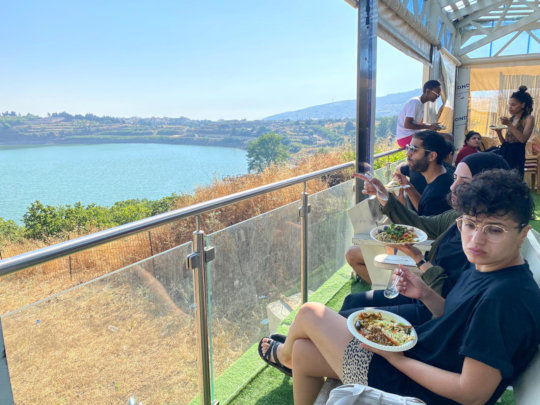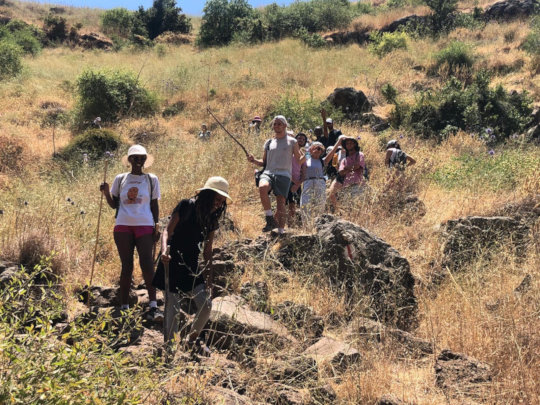 Links: