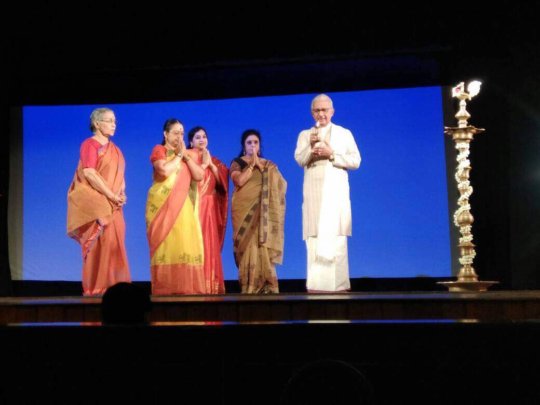 Natya- Indian Theatre with all its forms- Dance, Music, Drama, Art and Craft should be taken to one and all, irerespective of any socio economic status , creed ,religion or ability.
This has been one of RASA's main objectives.
Taking steps in this direction, RASA organised a seminar _Natya Rasa Lahari on May 13th and 14 th in Narada Gana Sabha Mini hall and on the 21 st May 2017 in the Main Hall.
At the Seminar, 24 participants presented their cases and went indepth into the why, what and how of group choreography in different populations and groups.
One of the presenters did a remarkable presentation on how the visually challegned group are trained and moulded into doing classical bharatanatyam presentations.
On the 21st of may, the event showcased the work of eminent Natyacharyas like the Dhanajayans, Dr Saradha Natrajan, Mrs. Chitra Visweswaran and Dr. Ambika Kameshwar .
Dr. Ambika explained to the audience present the why , what and the how of putting together a productiion year after year with more than 200 individuals with special needs. Her presentation inspired many in the audience and they are keen to work with the specially able through the use of Indian Fine Arts.
Apart from this, the eminent artistes were given sarees which have been screen printed by specially able artistes.
This is truly inclusion without disparity.The event clearly focusssed on the empowerment of one and all through the Theatre Arts.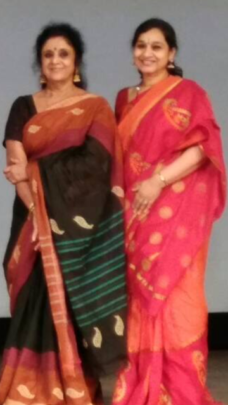 Attachments: