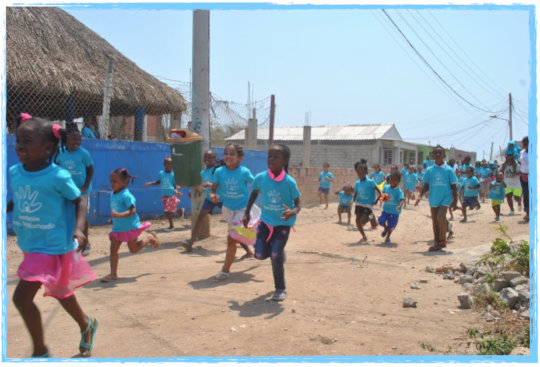 Hello, Friends of Global Giving.
With love and respect, we would like to share with you everything that our foundation, Fundación Dones de Misericordia, has been doing to rescue children and families from extreme poverty in Cartagena, Colombia. Below you will find the most current statistics of our impact in the communities we serve:
170 children and adolescents benefited from after school
70 children and adolescents participated in artistic activities
20 children and adolescents participated in cultural activities
90 children and adolescents participated in sports (Soccer 35, Tennis 20, Baseball 35).
170 children and adolescents received food assistance (snack and lunch)
4 parenting classes were held where 60% of the parents attended
300 children and adolescents participated in the project "Children of Peace" by working every Saturday on values and self-esteem through playful, spiritual, and recreational activities.
An environmentally sustainable park was built in Tierra Bomba, benefiting 700 children
A water collection system and artisanal well were built, which have directly impacted 350 children and adolescents, more than 3000 people and 130 families.
We held our second 5K/10K Race for the Children of Cartagena, an event that had the participation of 700 runners and 20 sponsoring companies. Thanks to this contribution, 170 children from Tierra Bomba Island who live in extreme poverty had the opportunity to receive quality education and nutritional recovery in the program of Complementary School Day.
A LIFE STORY
"I dream that Tierra Bomba and the Afro-Colombian races are recognized": Yeris talent of Dones de Misericordia.
Yeris is a young dreamer born in Tierra Bomba Island in a humble home. She is 18 years old and sings to God, to life, and to love.
Thirteen years ago, Fundación Dones de Misericordia met Yeris, back then she was 5 years old, her tenderness captivated the heart of the president of the foundation, Arlena Hoyos who did not hesitate for a moment to welcome her, to help her discover her great talent, and above all to give her love and well-being.
The little Tierra Bombera began her process in the Kiosko de los Dones, where with time she discovered her breathtaking talent to sing: "I have always been struck by music, so one day we were at Fundación Dones de Misericordia, we started singing, I had no idea how to sing, then they discovered my talent, they told me, "you sing, of course, you sing" I was surprised because I was very shy, and also chubby, something for which my peers bullied me for, back then I didn't feel as open as I am doing now" (Yeris).
Yeris with her special charisma, shares how this wonderful growth has occurred, accompanied by people with an incredible humanitarian sense that have helped make her dream of singing come true; "When I arrive at the foundation, I get together with a wonderful person, her name is Arlena Hoyos, who has supported me immensely, right now we are in a gospel choir, called Gospel Culture Tierra Bomba. There are 14 members who have learned a lot with the teacher that we have"(Yeris).
This group started and has been strengthened in the Kiosko de los Dones where with the help of a professionals in music, they have strengthened their talent, the one that runs through their veins, making them sing like angels; "Before, we would sing at the Foundation because we liked it and what we received by the grace, that we can give; but over time we started to meet more people with that same talent and they started opening the doors to us in hotels, restaurants, marriages, and churches"(Yeris).
Currently, Yeris is one of the main voices of this group, one that is being increasingly recognized for its talent and the light it radiates every time it sings a song, mainly when it is addressed in gratitude to God.
The young singer has participated in several contests where she has been granted first place. Her voice moves feelings that bring peace, an example of this, was a talent show at Barrio for the Overcoming of Poverty, an initiative of the Social Emergency Plan in Cartagena, in which Yeris was a finalist leaving the Tierra Bomberos and the Fundación Dones de Misericordia at the top.
This young woman shows that scarce resources is not an impediment to dream and to make dreams come true: "I dream that Tierra Bomba Island and Afro-Colombian races are recognized and that we are not seen at the bottom because our skin color is black , or because our hair is a little bit curly, but that we are given the same rights that everyone else has, and that we also have a God, Jesus Christ who died for all of us and for the whole universe."
Like Yeris there are many cases of children who dream but who find no support and are exposed to the dangers of being on the street; such as the unsafety, violations of their rights, lack of healthy foods and above all lack of love; that's why the Fundación Dones de Misericordia went to Tierra Bomba Island located in Cartagena (Bolivar), to work hard 24 hours a day, 7 days a week; so that 500 children receive after school support in addition to the education they receive in the classrooms, where they also receive healthy food and activities through which they learn by playing and by exploring their talents.
Most importantly each donation helps more children and young people make their dreams come true.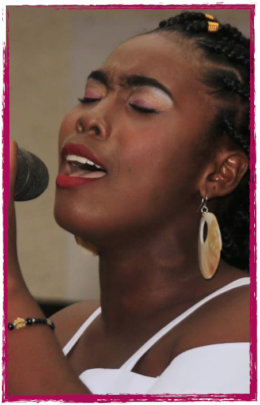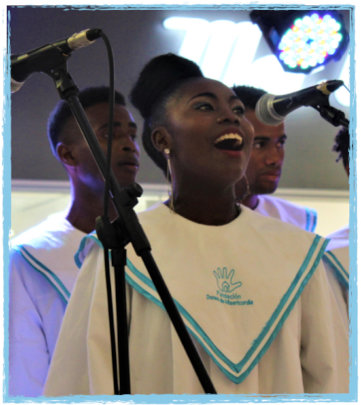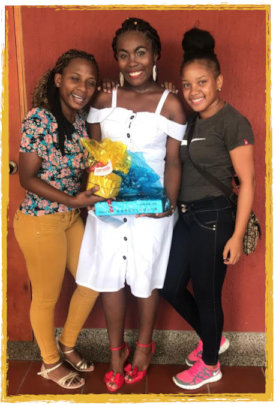 Links: