Creative activities are very powerful tool of psychosocial rehabilitation of people with mental health problems. And Russia House pays special attention to this part of the rehabiltation program. In 2018 we held a 6-month course in oil painting with an excallent teacher - a professional fine artist Alexander Bobrov. Arts help people with mental health problems restore and gain a lot of useful skills, improve their ability to concentrate attention, decrease the level of anxiety, etc. However, no less important is recognition of their talants and respect for their achievements. So, we motivate and help our memebrs participate in art exhibitions and other public events. And in October and November 7 members of our Clubhouse participated with 18 paintings in 4 art exhibitions. 3 of them were held within an International Festival of Arts of people with mental health problems. It was a huge event in Moscow. Work of Russia House members was highly appreciated both by visitors and the Jury. Recently we have received the prizes and Certificates of Gratitude for each member who participated in the Festival. It was a warm celebration in Russia House. The prizes were statues the Greek Goodness Nike. The word for "victory" in Greek is "Nike". We send our warmest congratulations to all the winners and wish them a lot of success in the future!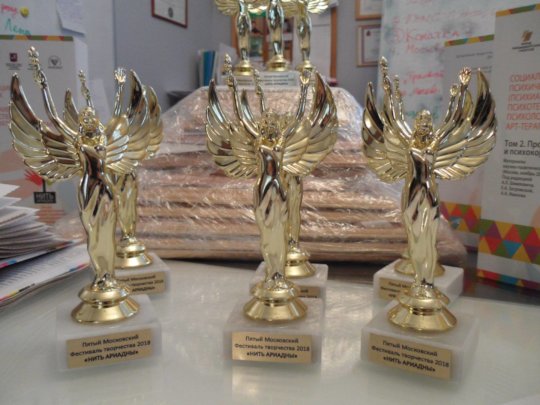 Every time at the end of the year when we are thinking about the coming New Year Day party we want to do something special for Russia House community. This year we decided to have an Orange Party at the Clubhouse. Why orange, you ask? Because it remids us about our childhood. When we were children our parents put a sweet gift to us at the New Year night. That sweet gift was a box full of sweets and oranges. It was a special joy to open the box, peel an orange and breathe its wonderful Christmas smell. Time flies fast, those children are adults now and our country has been changed. But this New Year tradition is alive. Many-many people who come to Russia House and get help, unfortunately, cannot afford to buy fruit even for the Christmas and New Year Day. And we decided that everyone in Russia House would get an orange box. We bought more than 20 Kg of oranges. Sunday before the New Year Party was a "secret day" at the Clubhouse: staff and one of the Clubhouse members, Andrey, came and prepare orange gifts for the whole community. The next day we had our New Year Party with great and delicious dinner, funny games and orange gifts!
Autumn is a wonderful time that brings us healing days full of bright colours, tranquility and calm walks in the countryside. On October 2 active Clubhouse members and staff went to the Pafnuty-Borovsk abbey located in approximately 100 kilometers to the south of Moscow. The abbey is located in a beautiful forrested area within a 2-kilometer walk from the highway. It was founded in 1444 and has a long glorious history. We enjoyed a brilliant guided tour, warm synny day, silence and fantastic views. After the tour we had lunch in the abbey canteen and went for a walk. People with mental illness often pay no attention to physical activities and doing sports. So the trip provided us not only with an excellent cultural opportunity but also with a good walking exercise! The result: memorable impressions and a 5-kilometer walk! And a wondeful sense of community!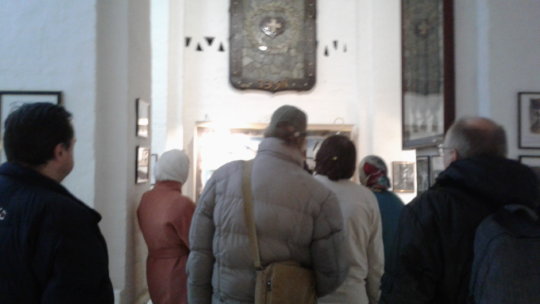 WARNING: Javascript is currently disabled or is not available in your browser. GlobalGiving makes extensive use of Javascript and will not function properly with Javascript disabled.
Please enable Javascript
and refresh this page.