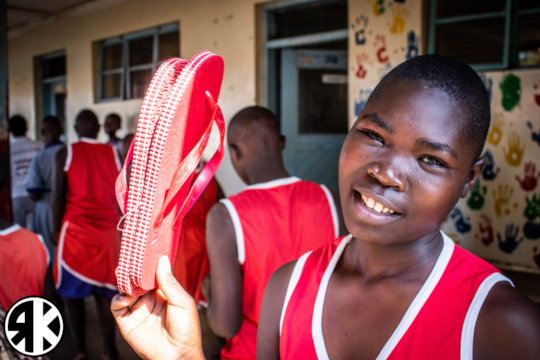 We've been really busy the past couple of months and we have a lot of exciting updates coming up. But today's update largely comes from our partnership with Cohesu to provide students with shoes and slippers.
In March, we visited 5 of the schools we work with and provided over 450 students with shoes and slippers through the TOMS project run by Cohesu. The TOMS project was introduced to combat the rapid rise of bilharzia and jiggers amongst children in Kisumu. Cohesu provide footwear to school children that would otherwise be bare feet and likely catch these diseases. This also doubles up as savings for parents who cannot afford to buy shoes for their school-going children.
We had an incredible week taking the shoes to various schools and students across Kisumu. On one of our school visits, the students who received slippers held their slipper high up in the air and broke out into a childhood classic: If you're happy and you know it... clap your slippers! Clap clap!
Kitabu Changu Haki Yangu
One of our biggest projects till date is almost complete... the library at St. Vitalis Nang'a is currently being stocked with over 1,500 books in readiness for the handover of the project to the school. We've been busy all over the Easter Break in April working on transforming a storage room into a library space that can seat 48 students at a time. This library will be used by 1,300 students from the school and have an impact on thousands of community members living in Dunga. We will be sharing a detailed report and video on this project later in June.
GlobalGiving Site Visit
Earlier in May, we had a wonderful site visit from GlobalGiving's Field Traveler in Kenya, Isabelle Hall. We had a great time showing her our projects and we'll be sharing an update soon.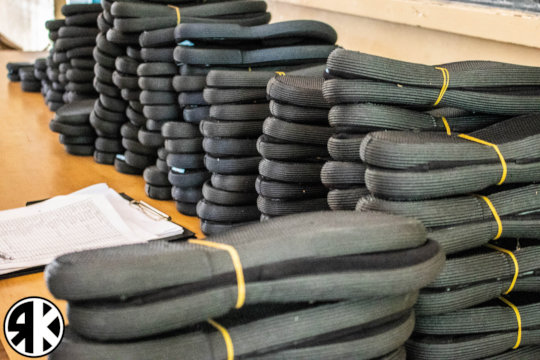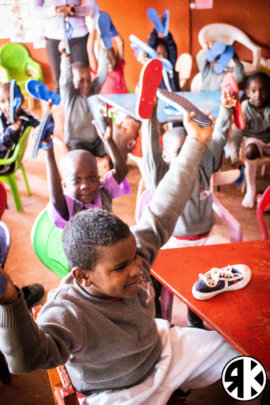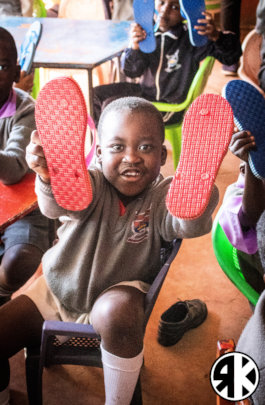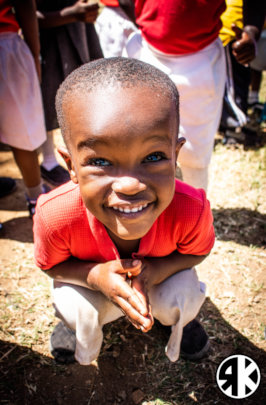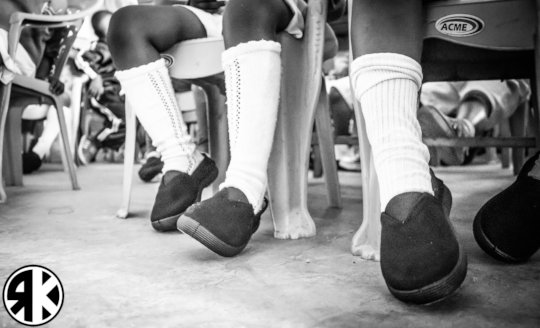 Links: