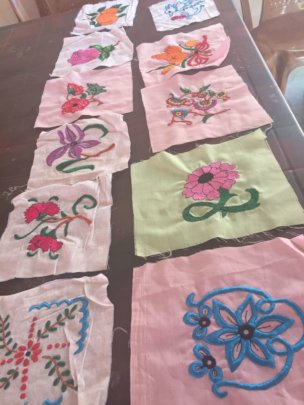 Ayubowan
Over the last few years, we have been working with Wimbledon High School & Inspire Worldwide on a girls for girls programme, with the aim of creating a legacy bakery in the girls institution. Their mission was to raise the money for a sustainable project and go to Sri Lanka to volunteer at the girls home, to make lasting memories by working together making art, music and participating in drama lessons, with the help of our teaching volunteer, Helen Blizard.
The Wimbledon girls fundraised hard and donated a wonderful Bakery (pictures below), which will not only provide life skills and vocational training to be enjoyed by 100 disadvantaged girls, but also the little children in the orphanage next door, who will benefit greatly from chewing bread (not eaten before) which will help develop mouth muscles and improve their speech, and is one of the biggest problems there.
They raised over £11,000 for the project and earlier this month, our Country Director Mr Percy puchased the equipment, installed it into the girls home, and is now finding a good bakery teacher to help develop skills to help them find jobs for future sustainability. We are hoping after a few months, we can start selling the baked goods to put deposits of money into each of the girls bank accounts, so that when they leave, they will have saved some money to support themselves.
Helen Blizard led the Wimbledon Girls 4 Girls programme in Sri Lanka. She organised the purchase of Prayer Saris, school uniforms, bags and sanitary aids with funds raised by Christ Hospital, Sussex.
With these items the girls can fit back into society without stigma or judgement having suffered rejection, punishment and separation from their babies.
After a week of art therapy sessions in the institution with Helen, the girls were allowed special permission to show off their painting skills by painting the wall outside the orphanage. Last painted by TFT in 2008 and badly in need of a freshen up!
Expression through our art programme has created sheer joy and pleasure for 100 girls, in what is otherwise a very bleak environment. Friends and families were encapsulated in much of the work produced.
A little goes a long way in Sri Lanka, but the legacy left behind of empowerment, hope and friendship ls an impenetrable gift, and worth much more than money could ever buy.
Thank you for your support.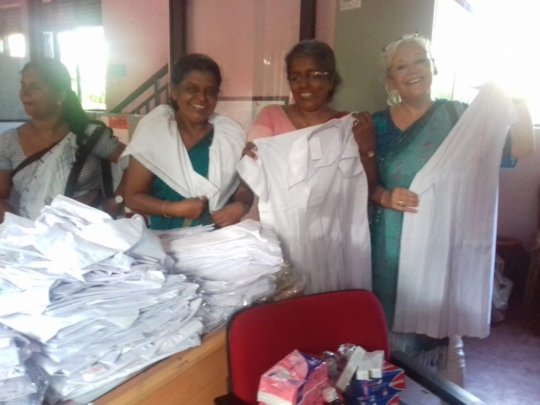 Links:
Attachments: