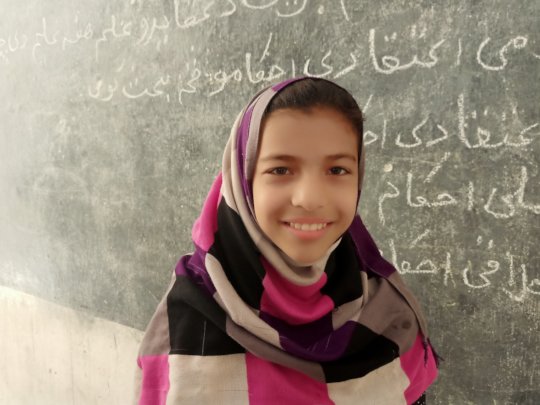 Success student
I am Shugofa D/O Samad student of grad 4 in Darman School, I have 2 brothers and one sister, and we are living in Waresai Faqeer village, Kama district of Nangarhar province.
My elder brother graduated from My this Darman School and now continuing his farther education in Murad Ali high school, he is in the first position in his class.
My father is a farmer, we don't have our own land, my father leased the land and house from a person here in Kama, our income is very small but we are very happy.
In the past my brother also works with my father, but now my father is not letting him to do the work, father is saying my children must do the education, because my brother is in the first position.
I am very happy with my lessons, our house is close to the school, early I am attending the school, now I am in the 5th position in my class and trying to get the 1st position because I studding a lot and my brother is also helping me.
My parents are illiterate because they are pushing us to do the education, I love my parents and I want to become a doctor and help my father in increasing our family economy and to become success in the live.
I am thank full from donors and DARMAN Organization for all they are doing for us and our community, especially for construction of more classroom after this we will don't have any problems in the raining, wind, sun, hot and cold weathers.
I request to those open minded and kindheartedness people who are reading my story Please help our school, we want to do the education and change our our live and community, we are very tired from the war, we want to live like others countries children.
Sincerely,
Shugofa