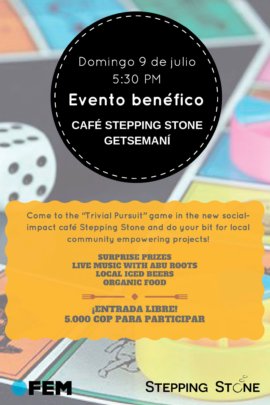 The UPYA team is very excited to announce that during the last months we have gotten closer to our 10.000 USD goal. We are now just 3.200 USD away from it.
In early July, we had our Trivial Pursuit Café. A benefic activitiy in Cartagena's dowtown to have #funwithapurpose, for funding #UPYA. Also, we are now "Superstar GlobalGiving Members", which means that we have the possibility of participating in different special activities, such as the 12th July Matching Day organized by GlobalGiving, in which we received 50% more on every donation, as a reward for our hard work.
We have been able to get here thanks not only to our efforts but mostly to your support.
We will hopefully start building UPYA during the next months!
In the meantime, we invite you to KEEP SPREADING THE WORD OF #UPYA WITHIN YOUR FAMILY AND FRIENDS!
Warm Regards,
Links: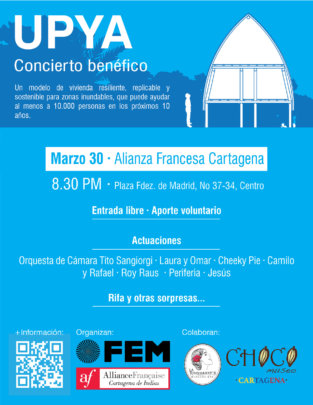 The FEM team reunited and organised a fundraising event to help the UPYA project. Pacho, Mercedes and their family were the guests of honor of a lovely evening full of music, passionate volunteers, caring people and a very warm public.
In the very heart of Cartagena's historic district and with the support of the Alliance française of Cartagena, who offered a beautiful colonil backyard as the scenario for the evening, we manage to raise almost 700 USD for the UPYA project.
We must thank all the artists who were part of this: Laura y Omar, Cheekie Pie, Camilo y Raf, Roy Raus, Periferia, Jesús, Orquesta de Cámara Tito Sangiorgi.... your energy and music were essential, and your solidarity and enthusiasm rubed off on the public.
After this great event, we are sure of something, this might be our first fundraising event, but won't be the last!
We will certainly keep you posted on updates and let you know how UPYA is getting bigger thanks to all of you.

Thanks for your solidarity,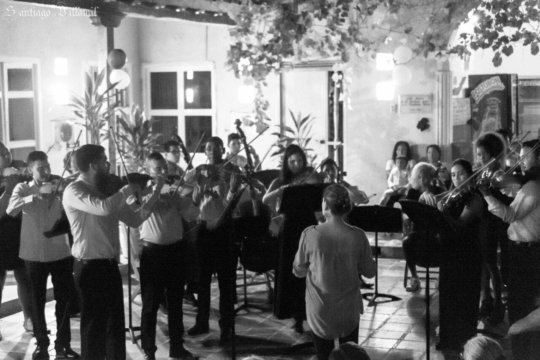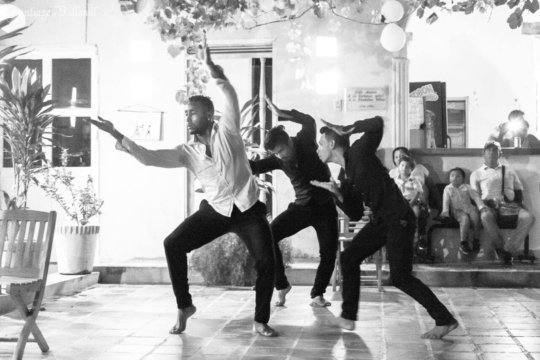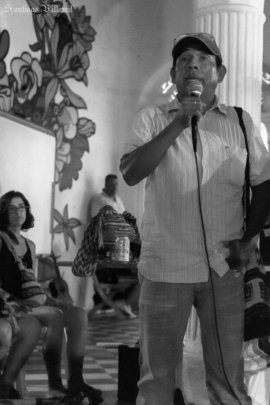 Links: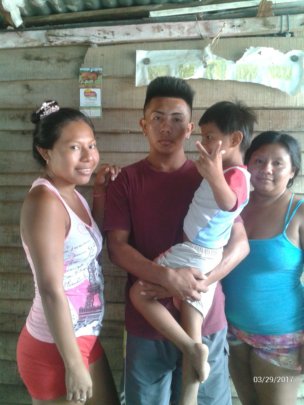 Today we want to introduce you to Pacho and Merdcedes' kids Roberto Julio, Freddy Manuel, Mayerlis and Brisnedy Rosa. These young members of the familiy are also going to be the first inhabitants of UPYA.
They have big dreams: Brisnedy wants do be a social worker, while Freddy wants to be a business man and Roberto a professional football player.
We thank you for helping us in the process of offering these people and their dreams a shelter where they all can grow and come true!
In order to build those dreams, FEM offers recurrent donations options, with which we are able to maintain middle term interventions that includes: English lessons, free time activities for kids, start-up support (Mercedes is an active member of one of them, named MERAKI) and a women's savings group.
Please keep looking closely to our work with this community, these projects are big and they're just getting started.
We would love to be there all the way long until these kids become succesful adults and great persons.
Thanks again from the field!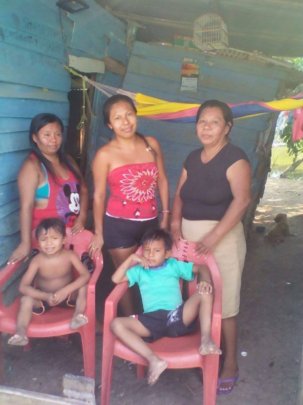 WARNING: Javascript is currently disabled or is not available in your browser. GlobalGiving makes extensive use of Javascript and will not function properly with Javascript disabled.
Please enable Javascript
and refresh this page.