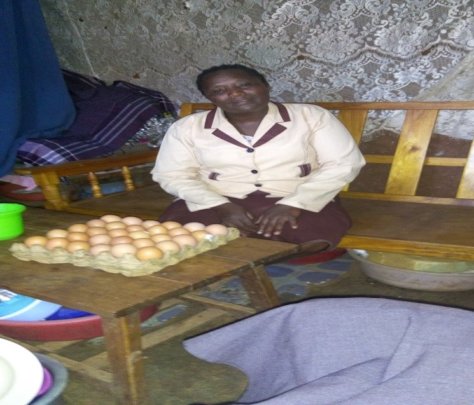 We are excited to share with you the launch of an exciting, new pilot program to increase access to economic opportunities and build financial literacy skills of parents of our nursery school children. Introduced in February 2019, the program targets parents with training and support to start or grow small scale businesses and ultimately empower them to better provide for the needs of their families. Our first cohort comprises 10 parents (9 female, 1 male) selected based on need and readiness to meaningfully engage in the program.
As a first step, we convened selected parents to orient them to the purpose of the initiative and gather inputs on the parents' most pressing needs and challenges. The parents collectively developed a set of governing rules and established expectations and goals to carry their group forward. We utilized the parents' inputs to shape the structure and content of the initiative itself.
Following the initial orientation, the group participated in a one-week training conducted by professors from nearby Tangaza University through which they gained information and skills relevant to starting and managing small businesses. During the sessions, parents developed business plans, learned about establishing savings and discussed how savings could be used to expand their businesses. Each participant then identified their own viable business idea and received a small loan to launch their business venture.
Since the training, 8 of the 10 parents have successfully utilized their loans to start or grow a business and are routinely tracking their earnings. These 8 parents have also started to repay their loans on a bi-weekly basis, drawing on income from their start-up businesses. Since the initial training, we have supported bi-monthly refresher trainings to create a forum for parents to share their experiences in business start-up and troubleshoot the challenges faced. This has created a support group like environment in which parents are learning from and supporting one another in continued growth of their businesses.
In January 2020, the group will participate in a leadership skills training to prepare them for graduation from the program. The training will help them to elect group leaders and develop a succession plan for each parent to ensure the continuity of the group and its members following the involvement of St. Vincent's.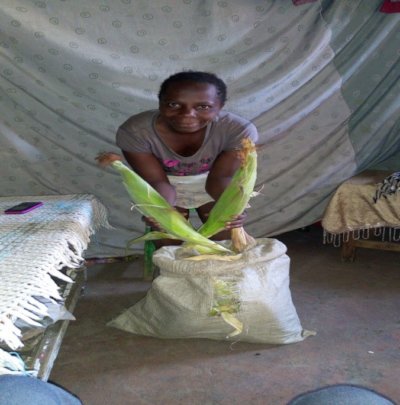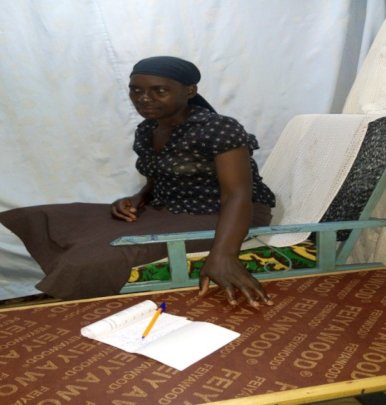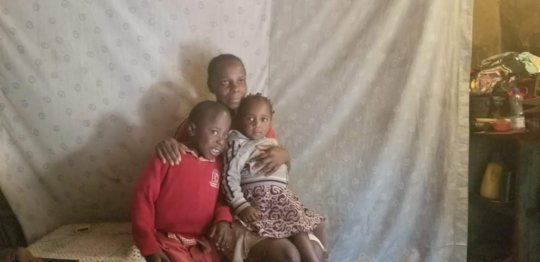 Adelight Nangina and her son, Stanley, joined the St. Vincent de Paul Nursery School community two years ago, after our Social Worker identified their pressing need for support. At the time, Adelight was living in a single room shack in the slums with her husband and their five children, as well as with a second wife and two additional children. Four years old at the time, Stanley exhibited developmental delays and was suffering from malnutrition. Both mother and child showed signs of intellectual disability. This was a child and family in need of immediate help.
We admitted Stanley into our school in January 2017. We also introduced the family to our nutrition booster program, through which they received daily nutritious food rations for meals in their home. After a few months however, we learned that Adelight had often been experiencing abuse from both her husband and the second wife and ultimately had been evicted from their house with her five children. Left stranded, the mother and her children were seeking shelter from whomever was kind enough to host them, jumping from one house to another.
Upon learning of the family's situation, we made the decision to assist Adelight to by providing her funds to secure safe shelter. We also introduced her to business skills training and then engaged her business to procure food supplies for our school, with the goal of enabling her to get back on her own feet. Adelight's business, although challenged at first, has thrived with continued support and encouragement. She now supplies vegetables not only to St. Vincent, but to other schools in the neighborhood. With these earnings, she is able to pay for her own rent, food and school fees for her children – a huge accomplishment. Adelight is even volunteering to mentor other new parents experiencing similar challenges.
Meanwhile, within three months of Stanley joining our program, we started seeing encouraging changes. Where there once was a sad and emaciated boy, there was now a healthy and cheerful boy. Stanley's class performance also continued to improve each day. Currently, Stanley is in his final year of our early education program and is one of the highest performing students academically. He is loved by our teachers and staff who have supported him to where he is today.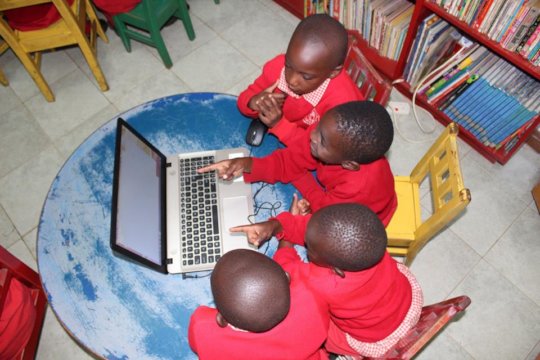 Children are currently growing up in a community where modern technology controls a good portion of their lives. Digital literacy is a fundamental component of today's learning both formally and informally. Most of children growing up in the Kenyan slums lack necessary amenities like shelter, sanitation and quality education amongst others. The majority of Kenyan students are introduced to digital literacy only when they have graduated from high school.
With the aim of improving the quality of learning and also motivating creativity amongst our children, St. Vincent de Paul Nursery School decided to introduce basic digital literacy as part of our curriculum. Through a kind donation from Rotary Club, we were able to purchase four laptops that have been used to kick start the basic digital literacy program at our nursery school. Our eldest nursery school class (ages 5-7 years) is currently receiving instruction twice a week and each laptop is shared among five pupils. The class is facilitated by one of the students from our Rescue Centre (who we support to pursue a Bachelor's Degree in Information Technology) who is volunteering his time to launch the program.
Before introducing the digital literacy, almost all of our pupils used to refer to laptops as televisions. Now most of them have the ability to navigate (with supervision) through different basic computer programs like games and videos. It is very encouraging to see the excitement and enthusiasm on the children's faces when they are learning new digital concepts. It is our desire that by the time these children graduate from our nursery school they will have been equipped to handle basic digital tasks and will be motivated to learn and utilize different digital skills to prepare them for successful futures.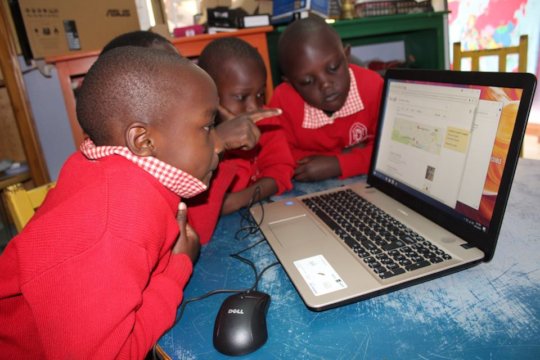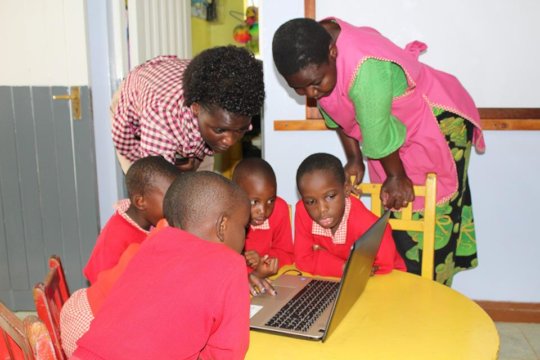 WARNING: Javascript is currently disabled or is not available in your browser. GlobalGiving makes extensive use of Javascript and will not function properly with Javascript disabled.
Please enable Javascript
and refresh this page.