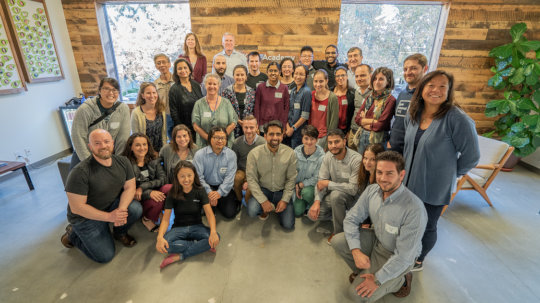 Dear Friends!
Three months passed like a moment! They were really hectic as usual, but also extremely exciting on the other hand!
Khan Academy Language Advocate International Convention
From October 28th to October 30th, Khan Academy's Headquarters hosted in California a big international convention, inviting there all organizations that work for the localization of the site into different languages. With the invaluable help of our supporters like you who donated for this cause, our localization coordinator Melli Popova was able to attend the convention. Our financial director, Daniel Cholakov, joined the meeting from Chicago.
Two years ago, the first edition of this conference was held in Sofia, organized by our team! It was really successful, and since then, Khan Academy's Headquarters have initiated many specific steps towards more effective global localization of the platform.
During the convention, we discussed and decided together on future improvements, we shared international experiences, past mistakes, ideas for better education, and we also visited the very impressive innovative Khan Lab School. And most importantly, we discussed thoroughly the ongoing project for Khan content visualization according to local educational standards – pivotal for introducing Khan Academy to local schools and thus to improving access to high-quality and free education in Bulgaria. Supporting us you become part of shaping the future of education in Bulgaria too!
During the international convention, Khan Academy founder Salman Khan recorded a video. All language advocates that came to Khan Academy Headquarters in California presented themselves to the world. You can also virtually say hi to the Bulgarian team representatives – Daniel (@01:24) and Melli (@02:34)!
Draw with Khan Academy and JavaScript: workshop for pupils during the European Code week
We organized a great event during this year's European Code week! We invited (mainly) students 5th to 8th grade and we showed them how easy it is to start coding with Khan Academy: just watch the video, then try out coding by yourself and see immediately the results! At the end of our 3-hours session, children were able to draw different objects with code: a snowman, a frog, dinner plates, etc.
This exciting event was possible thanks to the support of the Meet and Code Initiative by Workshop for Civic Initiatives Foundation, SAP TechSoup. Thank you also to all volunteers who helped us!
Teacher's trainings
Thanks to the partnership with the company Haemimont, recently we have piloted 2 special trainings for math teachers, giving qualification credits as well. We presented to the teachers Khan Academy resources and gave them ideas how to use the platform as a tool for class management. We also showed them other digital tools which can help them be much more engaged and spend quality time with their students. Our next teacher training is scheduled for 11-12 December in Varna.
Viber
Just to remind and update you: our great Viber free stickers have been downloaded more than 42 000 times up to now, and will be available on the sticker market for one more month, until mid January 2019! For learning challenges or inspiration, download our chatbot or join the Viber community for teachers and all those who are interested in the future of the Bulgarian education.
Khan Academy in Bulgarian - available also offline with Kolibri
Since the beginning of the new school year Khan Academy in Bulgarian is available offline too. As you know, access to digital resources in schools depends on the access to the internet. A good or any internet connection is still a challenge in many Bulgarian schools unfortunately. With Kolibri you can use Khan Academy in Bulgarian even offline - after you download the Khan Academy () channel to a simple USB, use a teacher's device as a server and connect to other devices using a hotspot.
Another good side effect: sometimes it is helpful if children do not get distracted by the many tempting possibilities on the Internet.
For more information, visit Kolibri website.
Kolibri is a free product by Learning Equality.
State of the translation effort today
Results from the past 3 months (10.09.2018-02.12.2018) :
Translation: 307 K words and 370 videos (Math, Chemistry, Physics, Astronomy, Biology)
Proofreading: 380 K words and 320 videos (Math, Chemistry, Physics, Astronomy)

Newly dubbed: 92 video lessons (Computing).
Khan Academy usage growth
Results for the past 3 months:
Sessions: 62% growth year over year
Users: 65% growth year over year
We can hardly express how happy we are to have you and all supporting organizations behind us! Your support means a lot to us and most importantly - to all students who want to learn and to live up to their potential. We continue to count on you - take some time towards the end of the year and make a new donation or spread the word about our work and impact. Thank you!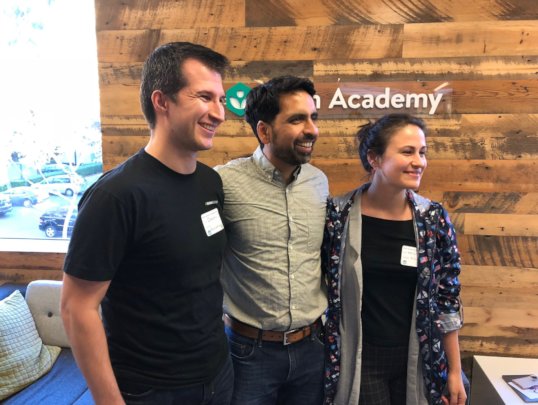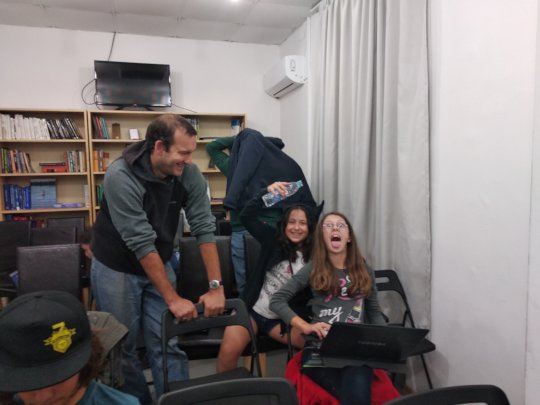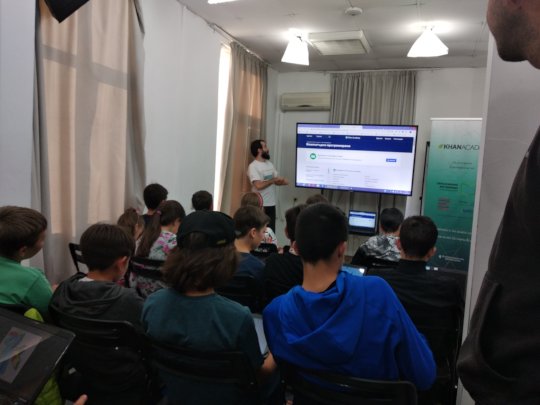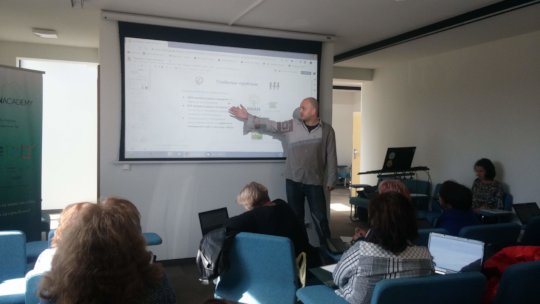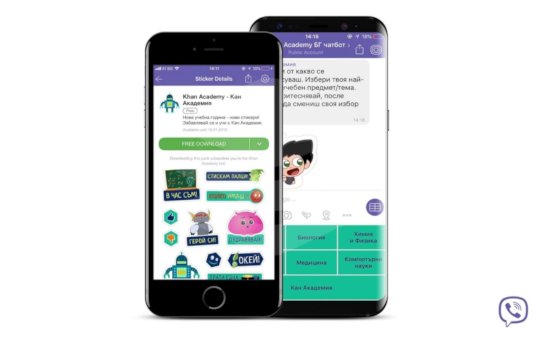 Links: