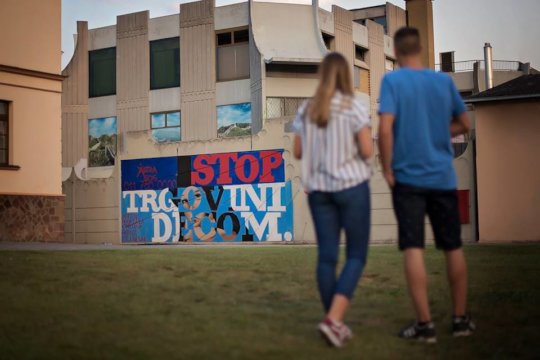 Recently we received the call from a very concerned mother. Her 14 years old daughter run away from home, after the family quarrel. Mother was afraid and worried, so in the panic, she started to call friends, relatives, even the hospitals. While she starts sorting the puzzle and gathering all information, she had her suspicions where her daughter might be and she had reported her disappearance to the police. She was in the agony and she wanted to do something more while she is waiting for news, so she called ASTRA. She wondered if she asks media for help, but she at the same time doubted in their support and thought about the effects of that action on her daughter. We always suggest to parents to consult with police and social welfare centre and to consider negative impacts from public appeals. Not every case of a missing child needs public support. It is necessary to be careful and not to cause damage to child overall wellbeing. Fortunately, the child was found soon in good condition and she didn't need to decide regarding that issue.
Follow this topic, we believe that the media have an important role in informing about cases of missing children. In the era of digital communication, and varieties of tools, they reach for information they found on Facebook and Twitter without questioning the source. Those tools sometimes might help, but very often information about disappearance from social media turn into something else, and facts are not important anymore, just to sell or share or comment the story.
Even though this case didn't require the public appeal, this doesn't mean that in another case this won't be suitable. The media should responsibly write about cases of missing children and be allies primarily to children, and then to their parents/foster parents or institutions. There are many examples of responsible journalism, but opposites are often louder. It should influence that responsible journalism to be more represented, more accessible, in order to communicate with the public without jeopardizing the privacy of the child.
Another element that should be introduced as part of the child support during the search for missing children is Child Alert system and we previously write about it. Currently, this system is available in 17 European countries, but Serbia is not one of them. This alert is triggered in cases of child abduction and where the life of a child is in danger.
It is important to note that during the month of July two workshops of the Working Group were held for the preparation of the goals of the action plan for the strategy for the period 2019-2020. One activity which is recognized as important was the preparations for the introduction of an early warning system. From our point of view, it is rather slow, but further, we would try to give a more concrete meaning to this topic.
Our country should set standards that are already implied in Europe and to take obligation toward the security and well-being of the children. In order to avoid stigmatization and negative context in which the child could find during the search, all steps must be guided by the principles of the best interest of the child. Our whole society, public, media, professionals, institutions, and organizations, need to be responsible and protect children and their data.
Links: