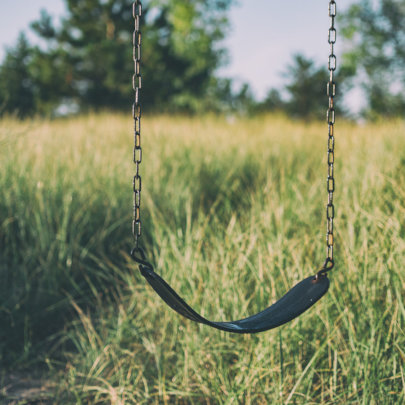 One situation that is not easy and needs to be resolved as soon as possible, is when the child runs away from home again. Why this happened once more, why parents did not anticipate and prevent another escape − these questions are something that parents often encounter when reaching out to institutions. Dragana, our client, who recently addressed us regarding the disappearance of a 16-year-old daughter, also had this experience.
The problem started with domestic violence, from which Dragana barely escape with her daughter Maja, followed by peer violence in secondary school to which she was exposed and it ended by Maja's emotional relationship as a minor, that was particularly risky for her.
Unfortunately, the misunderstanding of the environment and institutions involved was huge. The representative of social welfare center and prosecution, have been unsupportive and blamed Dragana for all what happened, accusing her of not being a good mother and that she has no parenting skills. Dragana simply didn't know and she was left without assistance and guidance on what to do and how to approach to a teenage daughter in order to establish good mutual relationship and trust.
Harassing the mother through the system and though every specific procedure for finding and protecting Maja continued. Search for the child and investigation against her partner was prolonged without any explanation, informations were not shared with Dragana and the message was that she is guilty of her daughter's fate. Insensitivity of professionals and institutions involved was high, while the time was ticking, Maja was missing and that the situation was urgent.
Fears, anxiety about uncertainty and the constant waiting for news that her child has been found alive and well became an integral part of Dragana's everyday life. She continued her fight with the system, she was doing in impossible circumstances, everything she could, contacted all those who were obliged to help and those who she thought can help, she was appealing and bringing attention to legal possibilities and risks, an in the same time responsibly analyzing her own capacities to help her daughter.
When Dragana contacted ASTRA, it was important for her to have someone who understands her, who does not condemn her, and who encourages and supports her to persist in her efforts to fight for the well being of her daughter. Powerless feeling due to the complexity of the problem has been overwhelming her. It was important for her to have an ally, someone who will represent her daughter's best interests where institutions failed to do so and to urge the institutions to perform. With our support, the additional steps have been taken in order to find Maja and to take measure against the perpetrator.
The search for Maja is still ongoing. For us, every child is important, every child matters. If you are of the same opinion, please join us and support us with your contribution to find Maja, to bring justice to her and her mother and to stop her perpretrator of doing more harm to Maja and to many other girls.