Dear COHI Family,
We write to you in the midst of a global pandemic. We are in a global health crisis that the world has never seen before. And we are more distanced than ever.
Our partners everywhere are reporting extreme circumstances. In Matamoros, where many migrants are currently awaiting asylum, we have been told of an extreme lack of PPE (personal protective equipment) and sanitation products. This has led to unsustainable and dangerous medical services.
You must understand, the challenge of COVID-19 somtimes feels insurmountable in places like Italy and the US - but it is also happening in Syria, Puerto Rico, and along the Mexican border. How can you wash your hands when you have no running water? How can you self-quarantine when you're living in a refugee camp? How can you be tested when you have no access to medical centers?
That's why COHI has been working hard to get medical supplies to our partners at the border. We've been able to ship boxes and boxes of masks, gloves, isolation gowns, and other essential supplies during these trying times. But there is still such a great need.
Please join us in our efforts to keep EVERYONE safe. Donate today.
In Gratitude,
COHI Staff & Board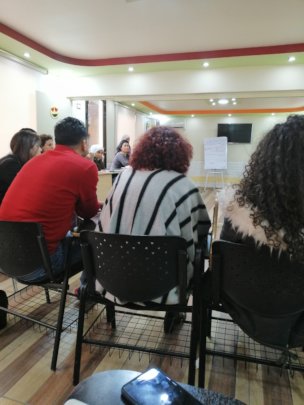 Dear COHI Family,
As our news cycle focuses on the latest tiff in politics, the humanitarian emergency is escalating in Syria. Since the new year, 900,000 have been forced to flee their homes in Northwest Syria due to an increase in violence. 500,000 of these are children.
At a time like this, it's easy to feel discouraged. But that's why COHI is so happy to announce that earlier this month our partners successfully completed a Reproductive Health Workshop in Damascus, Syria - where doctors, midwives, and pharmacists were trained in trauma-based care techniques for responding to gender-based violence in the region. This workshop was designed on COHI's core belief that reproductive health is a state of coplete physical, mental, and social wellbeing, and not merely the asbence of disease.
We are proud to support medical professionals that work within their communities to uplift voices of women and girls. One of the primary goals of our organization is to do our part in making this world a safer place for women everywhere. We firmly believe that prioritizing community and women-led efforts to ensure quality women's healthcare is one of the most effective ways of doing this, especially in times of conflict and crisis.
Join us today in supporting the women of Syria.
Love,
COHI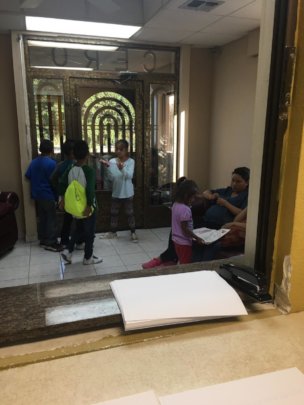 Dear COHI Family,
This new year has brought with it tremendous challenges for the asylum seeking community at the border. With this administration's new immigrant wealth test and the enforcing visa restrictions on pregnant women, the situation for families waiting in Mexico continues to look grim.
That's why COHI is aiming our efforts at keeping this population healthy, no matter what regressive policy is thrown their way. In January, this has meant ensuring that Daniela, an asylum seeking mother located in Matamoros, has access to the high quality medical care she needs to survive. She was first referred to COHI and our partners after not responding to medication for a kidney infection. We were then able to ensure that she could go to the general hospital, accompanied by an experienced activist and medical professional, where a tumor was discovered. She has since received treatment and is doing well.
These are the people that we work for. Human beings just like you and I, who have been put in positions that prevent them from accessing the resources we take for granted. Join us today in our efforts to make sure they're able to receive the treatment they need, when they need it.
Love,
COHI Family, Staff, & Board
WARNING: Javascript is currently disabled or is not available in your browser. GlobalGiving makes extensive use of Javascript and will not function properly with Javascript disabled.
Please enable Javascript
and refresh this page.