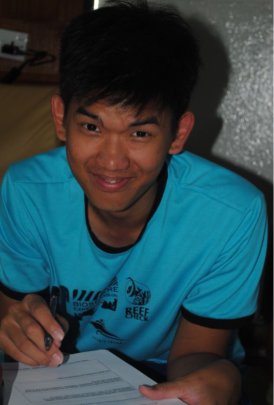 Dominque S., Gonçalo Jordão P., Kátia Judith Pozo P. and Silvio S. all took part in our Azores whale and dolphin project in April/May 2016.
Dominique S. said "I would like to thank Biosphere Expeditions to let me join their programme on cetaceans research in the Azores. It has been a great experience to study these incredible animals that are swimming by just in front of the place I live, but usually don't have the chance to see. Also, I want to thank all the other participants of my group! Not only because without them, the expedition could not have taken place, but also because we spent these days with a very nice group and I have met so many interesting people. It was great to spend these days with them."
Fathimath F., Irthisham Hassan Z., Amintha Shaha H., and Arushad M. took part in our Maldives coral reef conservation project in July 2016. This placement programme has been particularly successful, two previous trainees, one of them Amintha Shaha H., have founded a local conservation NGO called GEMANA. This NGO has so far (a) conducted a pilot community climate watch project in South Ari Atoll Dhigurah, including a project for community monitoring of reef health, (b) conducted further Reef Check training sessions, qualifying another 16 Maldivians as Reef Check EcoDivers, forming the nucleus of a truly community-based reef monitoring programme, which has been active in surveying and seeding further community-based efforts. There are now also two full local Maldivian Reef Check teams in place (Villingili and Dhigurah), both led by alumni of the placement programme. Over 25 Maldivians have now been trained and five are now Reef Check Trainers. Amintha Shaha H. continues to be the linchpin for these activities.
Amintha Shaha H. says that "more stringent efforts to conserve and build up the resilience of these marine ecosystems are crucial for our survival as an island nation. Development planning and policies need to put a higher value on environmental impacts, which is the prerequisite for any social or economic harmony."
Amadeus D., Aigerim K. and Rahat Y. took part in our Kyrgyzstan snow leopard project in July/August 2016.
Amadeus D., a Bishkek resident and biologist, took part for the second year running and said that "this trip was a real eye opener to the availability of citizen scientists to the work we biologists do. It was great to spend time with people as keen on conservation as I am and to see us have a positive impact on the place where I live. Thank you!". Amadeus has since developed several citizen scientist apps (for example to collect butterfly data) and is training to become an expedition leader too.
Ng Zhi L. took part in the Malaysia coral reef project in August 2016 and says "I have always been fascinated by marine life through scuba diving around Malaysia. Together with Reef Check Malaysia, Biosphere Expeditions has given me this wonderful opportunity to contribute back to the marine environment through its placement programme. It has made me felt more appreciative of the local marine havens, like Pulau Tioman, and also the teachings and responsibility of being a competent scuba diver. These survey dives I have participated in provided an alternate perspective to the conservation experiences I had previously taken part in with TRACC Malaysia. It has enlightened me on the actions and effects of the different approaches of these efforts. I am blessed to have opened my eyes through Biosphere Expeditions, and I hope there will be many other exciting experiences to come."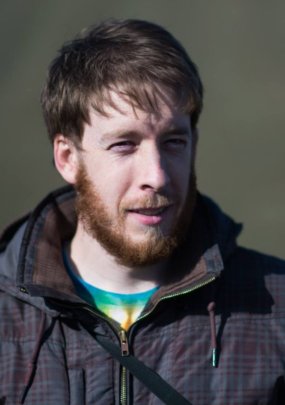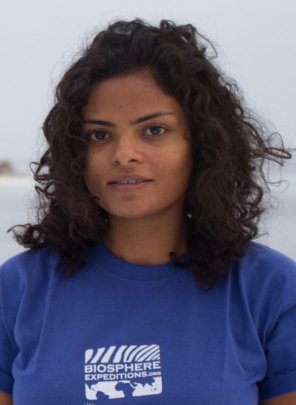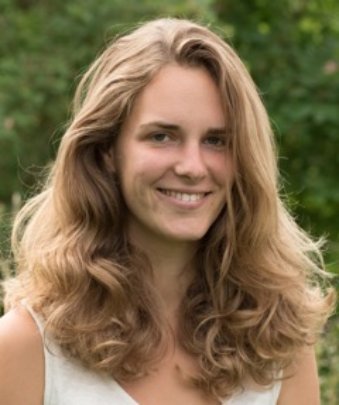 Links: