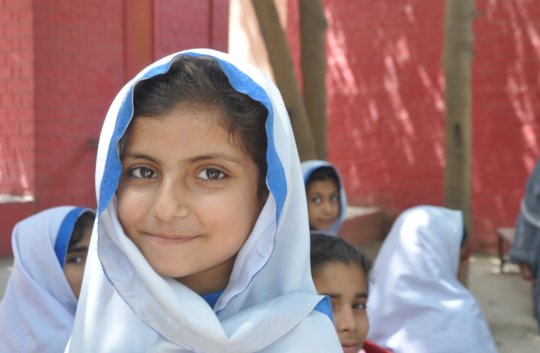 Muwakhat Foundation is a primary working for Girls education. It includes awareness sessions for parents and community on the importance of "educating a girl". Muwakhat Foundation is the only organization working on 4 tiers or level for support girls age from 4 to above for academic, professional and health,
Level/Tier1: Primary education for girls and boys provide holistic approach education for development of mind, body and character.
Level/Tier 2: Dropout girls send back to school for secondary education. In Pakistan, the dropout school rate of girls is very high especially after completion of primary education. This program gives awareness sessions with parents and financial support for school fees.
Level/Tier3: Life Changing Program for girls who complete their secondary school and do not know where to go in life. This program helps to set vision of life, direction for professional education and career.
Level/Tier4: Girls who complete secondary school or "A" levels and are willing to further study in or out of Pakistan. Muwakhat Foundation helps for university expenses including fees, books, accommodation and travel
Long Term Impact:
Every Girl in school and become investment instead of liability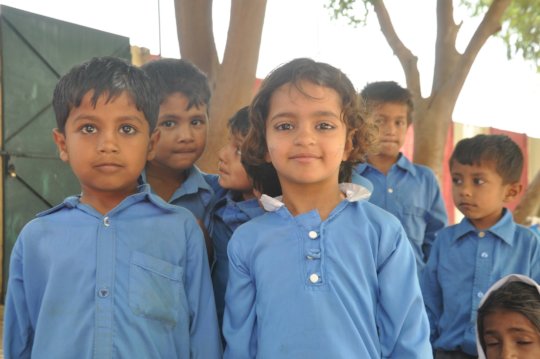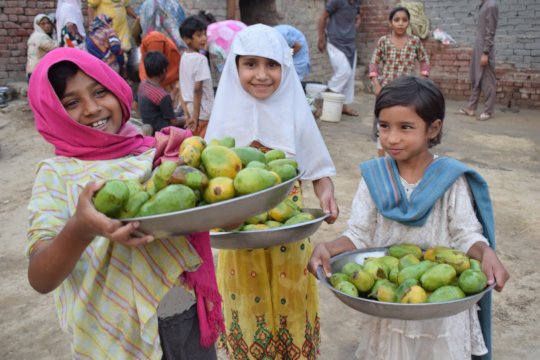 TITLE OR SUBJECT OF REPORT
Breaking myths around children from slum areas
PROJECT REPORT
We always hear a lot of myths around children from slum areas. Mainly in Pakistan, we get to hear how kids from slum areas are ill-mannered and cannot be a part of our normal and educated society. Due to all these myths, a lot of people do not interact with these children and the myths are never challenged. However, recently Muwakhat Foundation held a grand Iftaar for the families in the slum areas affected by the pandemic. The grand Iftaar was held for about 150 people. Due to the third wave of the pandemic, Muwakhat Foundation was unfortunately short on volunteers to help arrange the grand Iftaar for about 150 people. The grand Iftaar was held at the slum area. The families were open to offer help to the volunteers. The children helped the only 2 available female volunteers arrange the area. There were about 15 children who helped. Their ages ranged from anywhere to 5 years old to 12. The children helped set up the sitting area. They helped washed the dishes. They even dried the dishes. Few children were smart enough to even arrange the dining area properly and place sets of plates and glasses. They knew basic numbers in English and set 15 sets of crockery per 5 rows. They counted the sets themselves and placed all the crockery themselves. They then followed the instructions of the female volunteers and placed dates, mangoes, bananas, and samosas on each set. After the grand Iftaar was over, the children even helped wrap up everything. They helped pack up everything and arrange it in an orderly manner. With this experience, it became obvious that these children should not be underestimated and with just a little help, they can easily be a part of our normal society.

Now Muwakhat Foundation is focusing on Food and Education for these children and on a special Education program for girls. We would like your support in these programs to help these children reach their potential.
Author Name: Tabinda Alkans Jaffery
Author title: Project leader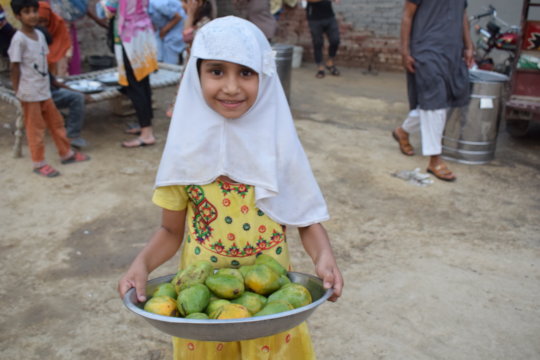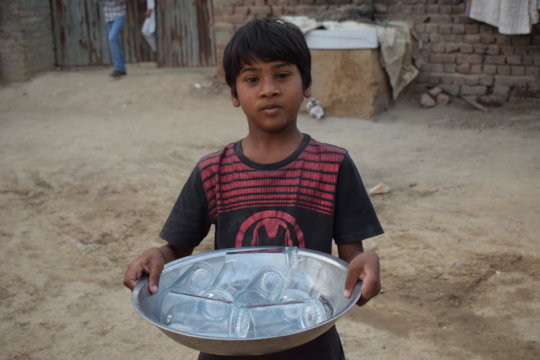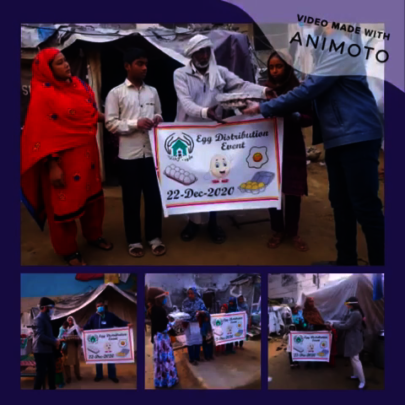 Eggs were distributed to poor and homeless children to help them survive the winter months of Pakistan. COVID-19 has affected the ecosystem but the major area that has been pulled down is of homeless people and our daily wagers. In winter season Muwakhat Foundation distributed eggs for improve the malnourishment of homeless children. Eggs were distributed bi-weekly to families save from rough and cold winter months. Since 2015, Muwakhat Foundation is working with street and homeless children, distributing food, warm clothes, and blankets and giving education and supporting 730 families in COVID-19.
Homeless parents cannot afford to purchase eggs for their children due to inconsistency of income in COVID-19. And they cannot afford to keep their children warm or give them warm food to eat and save them from winter. Eggs distribution is to help improve the in-take of proteins so homeless children can fight off rough and cold weather. This helps overcome hunger and helps the families survive in the lockdown period.
Total 685 trays of branded and quality eggs distributed to orphan and homeless children.
Thank you to all donors because it was not possible without their timely generous support!!!!!!
Links:
WARNING: Javascript is currently disabled or is not available in your browser. GlobalGiving makes extensive use of Javascript and will not function properly with Javascript disabled.
Please enable Javascript
and refresh this page.