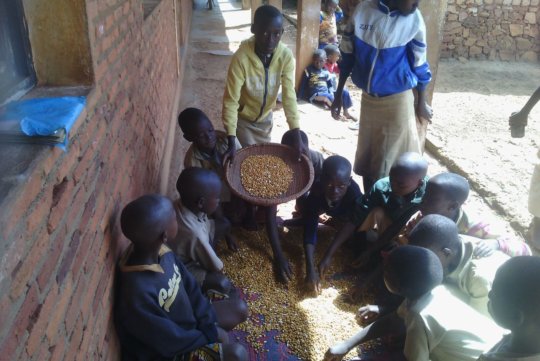 In May, Burundi 4-H Staff, a local Agricultural Consultant, and two Educators toured our four sister school gardens sites to provide on-going support, and to check on the progress of the Burundi 4-H School Gardens Program. At each school the visiting team was greeted by school administrators, teachers and students who were eager to show them their gardens! One of the schools has organized their garden into 12 small gardens, where they have assigned groups of 4 students to each garden to track the development and progress of their gardens. By the time of the visit to the schools, many of the vegetables had been harvested! They have been growing carrots, beans, cabbage, amaranth, eggplant, and papaya.
The biggest challenge for all of the schools this year was the lack of water. They reported that the normal rains did not come as anticipated this year. Because it is financially prohibitive for them to use tap water for their gardens, some of the plants (especially cabbage) suffered. Other challenges were related to knowledge about compost, manure/fertilizer, and pesticide applications. And, lack of basic farming and watering tools continues to be a challenge.
Students and teachers shared some of what they have learned during this gardening season:
Some plants will not grow in our soil so we need to add manure to the soil
Plants grow very well when they are spaced and planted in rows - better than in the villages where plants are not grown in rows
Some plants need more water than others to thrive
They also shared some of the benefits of the School Gardens:
Students are taking some of the garden produce to share with their families
Students are taking home small plants to plant gardens at their homes
Teachers use the school gardens and curriculum to teach lessons about plant health, pests and the environment
Looking ahead to the next growing season, the hope is to have more gardening tools available and to have water catchment systems in place, where needed for irrigation. In order for this to become a reality for the kids in Burundi, more funds need to be raised to help the School Gardens Program Grow! You Can Help! JOIN US! By continuing your generous support of the Burundi 4-H Sister School Garden Program!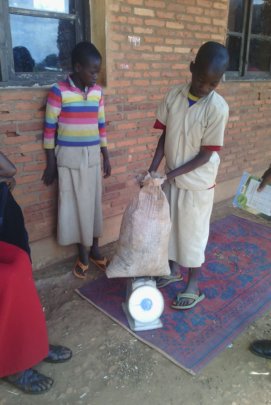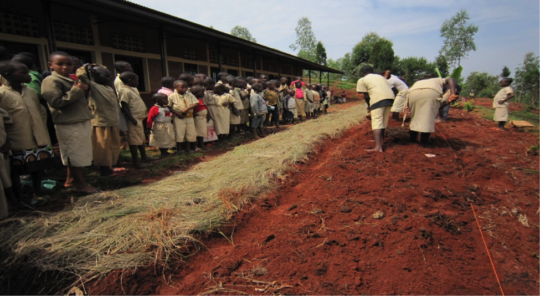 The Burundi 4-H School Gardens program is being enthusiastically implemented at four schools in Burundi. Teachers, students and community members are making remarkable progress on the program. The Program Educators and the Agricultural Consultant have been visiting each school weekly to offer encouragement and support to teachers and school administrators. They are also there to evaluate how the overall program is going. Students are being taught about the need for the gardens and how important they are for a sustaining food source. Through science and social studies curriculum the students are learning about the process of plant (garden) stewardship. Youth are excited to be getting their hands dirty by preparing garden sites and planting the seeds themselves. In addition each school has its own School Garden Management Committee, comprised of students, community members, parents of enrolled students, and school administrators. These committees help to facilitate transparency, communication and collaboration for everyone involved in the local School Gardens Program. Many of the teachers at the four schools volunteer their energy and free time to the School Gardens Program just because they are passionate about the program and want to see it succeed.
These teachers are working with inadequate tools and materials. So our challenge is before us. We need small incentives for these hard working teachers and, adequate tools and materials for continued learning, experiencing and succeeding for the youth in Burundi.
JOIN US! by continuing with Burundi 4-H and watch as the gardens continue to grow. Your sustaining support makes it all possible!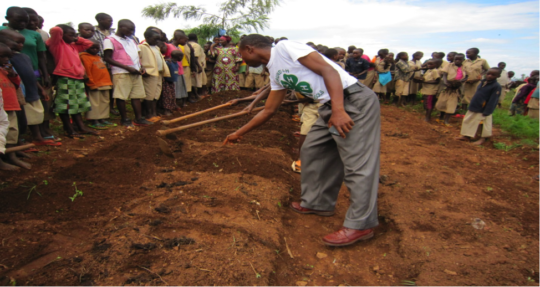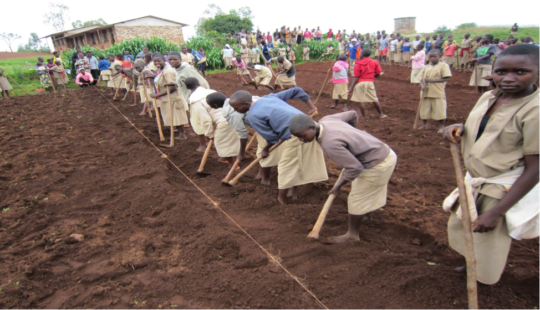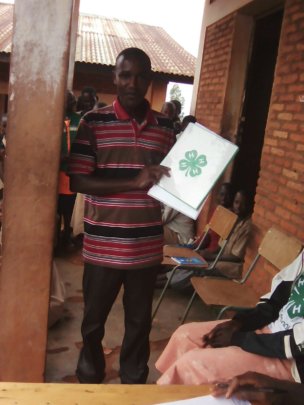 Links: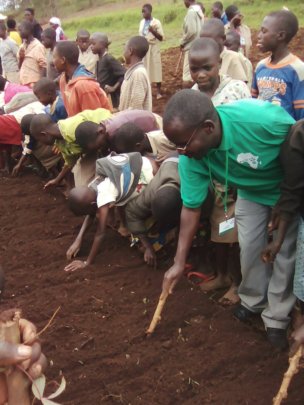 "Impeshi" – "Long Rainy Season" (January – April) has arrived in Burundi!
Thanks to your generous donations during our GlobalGiving Campaign in December funds have been sent to our partners in Burundi to begin teaching students the basics of horticulture and gardens have been planted at 4 of our Burundi 4-H Sister Schools in Gitega and Bugendana. A local Agricultural Consultant met with the 4th grade students and educators in January to help with soil preparation and seed planting. The crops planted so far include carrots, cabbage, green leaved amaranth, and cucumbers. Students are also learning in the classroom as teachers utilize the USDA Gardening Curriculum, Cultivating Learning with School Gardens throughout the school day. Next steps for the Burundi 4-H program include teacher trainings with the Agricultural Consultant, obtaining more translated curriculum materials, initiating School Garden Management Committees at each school, and purchasing gardening tools. YES! The planting has begun in Burundi and we still have a long way to go to give the program a stronghold in the local schools and communities.
Join Us by continuing with Burundi 4-H as the gardens begin to grow. Your sustaining support makes it all possible!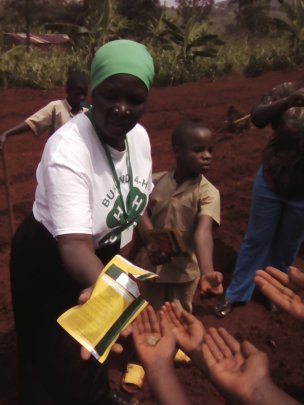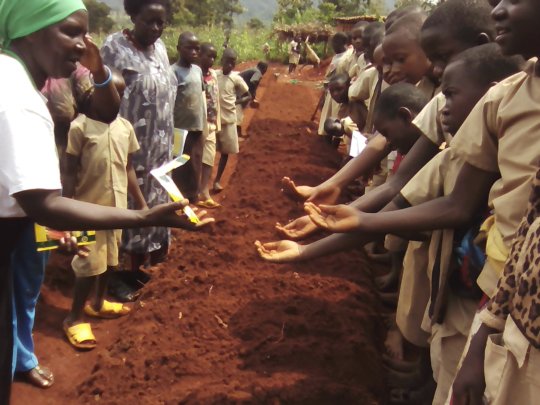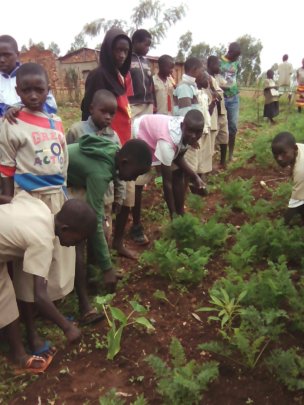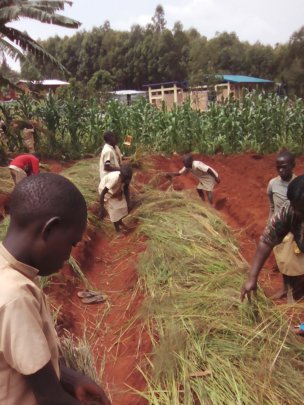 WARNING: Javascript is currently disabled or is not available in your browser. GlobalGiving makes extensive use of Javascript and will not function properly with Javascript disabled.
Please enable Javascript
and refresh this page.