For many the end of a year is a time of warmth, reflection, giving, and hope for new beginnings. This is why we at corners have chosen this time to finally launch our long awaited "10 DOLLARS, 10 000 TIMES" Engagement campaign that will help facilitate the training of teachers in Kenya to teach transformative citizenship.
The campaign will be launched alongside our first social media platform. On the 22nd of November, corners will be joining Instagram. Our page will have information on the projects we have been involved in, as well as follow projects that are ongoing. A link to our Instagram page will be made available on the day of our launch.
We are excited to start this new adventure, and hope that we will be able to better connect with all of our supporters and donors from around the world.
We are ever grateful for your interest and support.
Asante sana.
Gratefully,
Kiishi Ogunfowora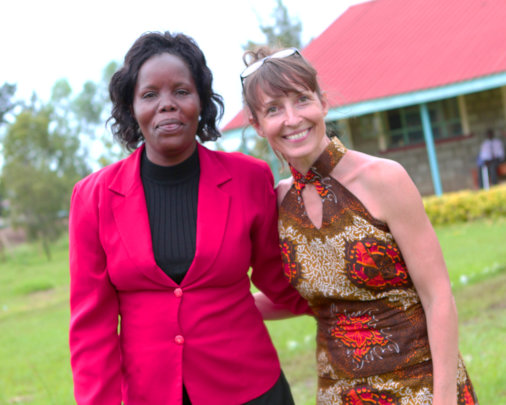 It's that time of year again. Students and teachers around the world are getting ready for a new school year; setting new goals and preparing to take on new challenges. It is with that in mind that we have chosen this time to shine the light on all the teachers of the world and the impact they have on their communities.

At corners we recognize the power of teachers in communities around the world; and with the help of our donors, we are harnessing this power to cultivate resilience against poverty and crisis in vulnerable places by training teachers to teach transformative citizenship, equipping them and their students with the entrepreneurship and civic engagement skills to do so.

We also want to recognize all those who have shown interest and supported our cause. We are ever grateful for your donations and investments that have come in many forms. The impact they have had on all our teachers in training, and the boys and girls at Mbeka Girls', Nyang'oma Boys', and Joyland Schools has already been life changing for some, and acts as a beacon of hope for every Transformative Citizenship participant. Every donation made continues to touch communities; grooming a new generation of teachers who, with strengthened capacity, can better their communities and ultimately, the world.

We remain steadfast in our commitment to Kenya's Ministry of Education in their adoption of the Transformative Citizenship Program for Kenya's secondary school students.

Asante sana.

Sincerely,
Kiishi Ogunfowora,
Director of Engagement.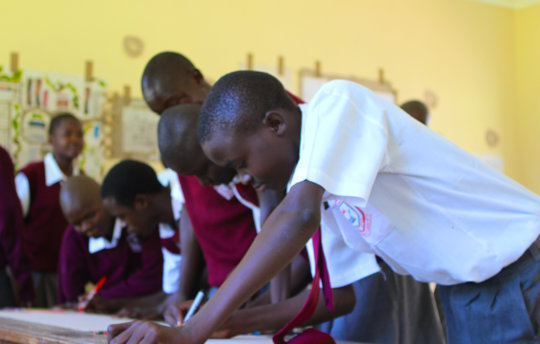 LAUNCH
Transformative Citizenship's New Engagement Campaign
10 DOLLARS, 10 000 TIMES
Hello All,It's finally summer, and as previously stated, we are back in action and ready to move forward again with the Transformative Citizenship Program in Kenya.In the spirit of the refreshing of this program, we at corners have come up with a new initiative to help further the impact of our Transformative Citizenship Program (TCP). In order to improve on the work that the Transformative Citizenship teachers have been doing in Kenya and to help empower more youth, we are launching an engagement campaign "
10 dollars x 10,000 times"
.With 10,000 $10 donations, we will provide training materials for teachers-in-training, provide online support to program students and teachers, and better fund community outreach to engage stakeholders.Can you engage 10 others in matching your contribution? The exponential power of the ripple effect to transform lives!And, beyond donations to this campaign, we always welcome new Transformative CItizenship program participants! 10,000 More Steps Outward, Teaching 10,000 More Young Citizens Fully Empowered to---
Transform WHAT surrounds them into ResourcesTransform WHO surrounds them into genuine, peaceful, Reciprocal Relationships
This is Transformative Citizenship
To promote global outreach and participation, we are launching on social media platforms where we will share our progress with the program as well as information on all the projects in which we are involved.
We remain grateful for your interest and support of what our organization stands for.Asante sana.Gratefully,Kiishi Ogunfowora
WARNING: Javascript is currently disabled or is not available in your browser. GlobalGiving makes extensive use of Javascript and will not function properly with Javascript disabled.
Please enable Javascript
and refresh this page.