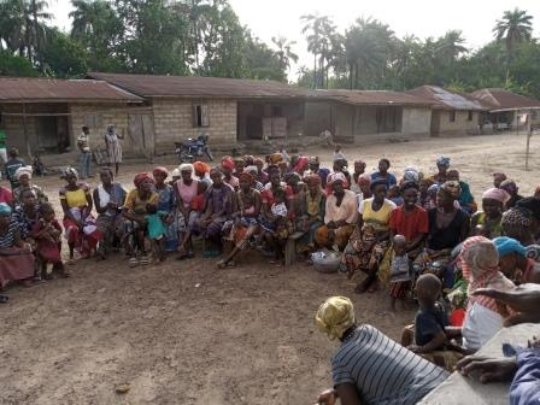 Dear Donors and GlobalGiving,

Empowering the Girl through Education Project is a Life Changing activity which is improving the lives of girls in Rural Sierra Leone more especially in the Northern Region. This project has become more popular due to its role in the lives of these girl children, giving rights and power to girls has been the bedrock of this project, which has helped a lot of girls regain their lost dignities. The organisation engaged in mass sensitisation in various communities (Keteh, Moria, Mokondo, Laya, Kerefay Etc) about the important of educating the girl child and also frustrate the efforts of the cultural norms in these communities. According to the traditional leaders in these various communities they have never got such an opportunity to receive messages and support from any organisation. But with our intervention it will make a huge difference in the lives of these girls and women in their communities.
With the support from Loreal Fund for Women, the organisation was able to conduct training for women and girls in sustainable agriculture practices. At the end of the training the organisation provided these women and girls varieties of seeds to enable them plant to address the issue of food shortages in their communities. By receiving these trainings and support they were in jubilant mood. During this training and focus group discussions the organisation use the platform to educate these women and girls about the need of educating the girl child and also explain to them about the need to end early and forceful marriages in the various communities. They grab this with both hands and they see the need to stand firm and stand united against early and forceful marriages.
The project still continues with it engagement to end or stop early and forceful marriages. From our engagement, we came to realise that bike riders are more in the habit of impregnating young girls, our focus was shifted to engage these riders in an effort to cushion this situation.

We are working very hard along with law makers to popularise the child right act, so people will be well aware about it and also emphases on the dangers of rape and sexual assaults.

With this we want to say thank you for your continued supports and we hope we can able to support more children if funds are available.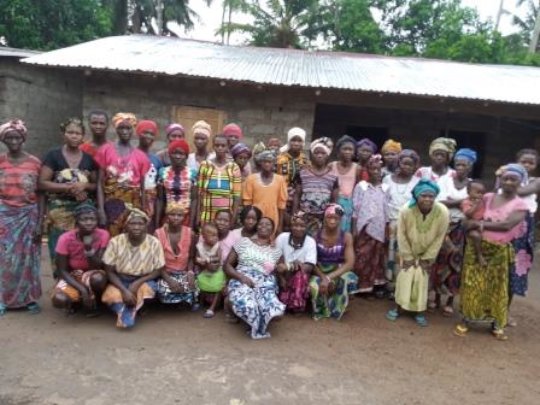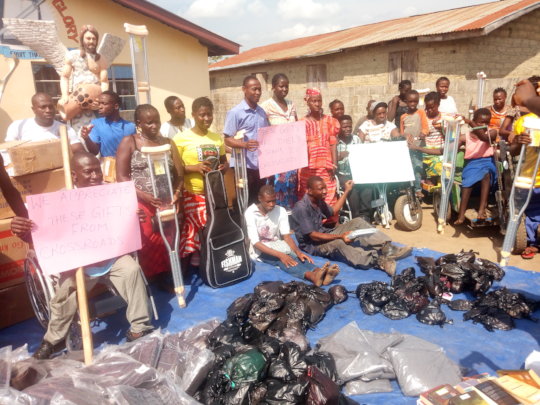 Dear GlobalGiving,

The expected goods are still on the high sea heading for Sierra Leone, but we are yet to receive the required donation for this project. We will find it very difficult to clear the container once it arrive on the 30th September, 2021. We are still soliciting support to make this project and distribution of these items a success. This project is for the distribution of non food items to orpans and less fortunate children all ove the northern region, but we find it very much difficult to raise the require resources to make it happen. The process started very well by reaching disables, aged, orphans and street children at Mathinka Village. These people received bags, clothing, school chairs, desk, shoes, blanket, books, pens etc. We are actually looking forward for more supports to continue with this distribution, since there are more communities we want to reach. And more communities are storming our office placing their on demands. We caannot achieve this alone but with your support this can happen the way these people can benefit a lot.

We still remain hopeful and remain confidence to achieve this together.



We are looking forward to support to make this programme a success.
Dear Donor and GlobalGiving,
The process of setting up the computer school has begun and we are working on fixing the computer systems in place to enable classes to resume. At the moment we have 23 Computers with all it accessories at the center but we actually need more to enable the school to start it operations. So far, we have registered 75 girls who are waiting for the course to start and they can benefit from it. There constant visit to the center sends signal how anxious these girls are to start taking classes.
We are making tremendous effeorts to look out for more support in order to enable these children benefit from this service. The challneges lies on getting the required support in order to kick start. Another challenge at the moment is power, which has really been a bottleneck and we are working hard in order to summount it.
We are still looking forward for supports and hope it will be achieve shortly.
Thanks very much and looking forward to your continous supports
WARNING: Javascript is currently disabled or is not available in your browser. GlobalGiving makes extensive use of Javascript and will not function properly with Javascript disabled.
Please enable Javascript
and refresh this page.